ICE Totally Gaming 2016 Preview
Special thanks to Jo Mayer, Marketing Director responsible for ICE Totally Gaming for this preview of the International Casino Exhibition 2016. ICE: 2 – 4 February, ExCeL Centre, London To register for tickets visit:
www.icetotallygaming.com
1. How many delegates attended last year's ICE event and how many are you expecting for ICE 2016?
An independent audit undertaken by BPA confirmed the 2015 attendance at 25,497, an 8% increase on 2014 and 15% up on 2013. Although the UK provided the single biggest number of attendees at 10,717, the number of domestic visitors as a proportion of the total fell to 41%, underlining the fact that ICE remains the most international gathering of gaming entrepreneurs anywhere in the world. The ICE top ten of represented nations was led by the UK followed by Germany (1,398), United States (1,025), Austria (992), Italy (885), Malta (859), Spain (763), Sweden (558), Netherlands (519) and Bulgaria (503). Of the top ten, only Austria registered a year-on-year decrease in attendance with Bulgaria (+53%), Germany (+22%), Spain (+20%), United States (+15%) and Malta (+14%) all recording double digit growth. Our marketing campaign targeted Germany and the United States both of which saw a double digit increase in attendance. Similarly Asia and Latin America were both regions targeted for growth and attendance from Asia was up 41% and that from Latin America registered a 9% uplift and in total we welcomed attendees from 133 countries. We never predict attendance figures, however our marketing campaign for 2016 has been as robust as ever and the prospect of having access to 500+ of the world's leading exhibitors is as mouth watering as ever!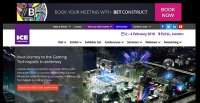 2. Over the years, have you seen the online gaming sector take up more and more floor space? What ratio would you say the floor space is in relation to online gaming versus land based?
If you'd put that question five or so years ago I would have been able to give you a definitive answer; however, the market has diversified to such an extent that virtually every organisation whose primary business may be land-based gaming, now also has an online dimension. Needless to say, online is a major element of the ICE experience and anyone thinking of coming to ICE wanting to see the very latest interpretations of online thinking will not be disappointed!
3. For those that don't know about other events by Clarion Gaming, what upcoming events for 2016 would you recommend to attend?
We organise a whole range of events, conferences and exhibitions in the gaming space but probably the most well known is GiGse, 27 – 29 April (www.gigse.com), San Francisco, EiG (www.eig.com) 18-20 October, Berlin and Juegos Miami, a bespoke business event for the Pan-Latin American and Caribbean gaming industry which is being launched in Miami, 31 May – 3 June (www.juegosmiami.com)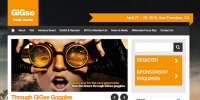 4. For those that haven't attended an ICE event before, why should they signup and what should they expect?
Exhibition organisers, as a rule, try to avoid descriptives such as 'biggest' and 'best' but when it comes to ICE that's exactly how our stakeholders describe their experience of the event. Clearly ICE is a big show which means that it has momentum and has become a meeting place for the international gaming community. It's unique because it brings together both the online and the offline gaming worlds in a way that no other event does. It's also the most international gaming business event on the calendar with 133 nations represented at the 2015 edition, 60 on the show floor as exhibitors. We have the support of what will be close to 30 international trade associations and representative bodies, all of whom participate fully in the event. ICE Conferences is arguably the best learning programme in gaming and it is supported by the free to enter ICE Seminars. However, whatever way you care to look at the event, the ultimate reason for attending is the quality of the exhibitors – and when you attend ICE you have access to the very best in the world! We know from the visitor research that we conduct after each edition of ICE that the single most important reason that thousands and thousands of industry professionals travel vast distances to be in London each year, is the opportunity that ICE delivers to see the very latest innovations and advances in gaming technology. In fact, many of our 500+ exhibitors timetable product launches around the dates for ICE.
5. What's the best way to stay up to date with what's happening at ICE?
In addition to our web site (
www.icetotallygaming.com
), we also have the dedicated ICE app which is available for free on Android and iOS devices. The app allows visitors to access the full event schedule, browse the latest product launches, receive information on all of the speakers taking part in the ICE Conference and Seminar programme, as well as develop a personal event planner to remind them of appointments, business meetings, and other events. It also features a detailed interactive floor-plan to help attendees navigate the Gaming Technopolis. The app was hugely popular last year with nearly 40,000 visits. It's free from the iTunes App Store and the Google Play Store.
6. What are some of the social events and parties happening during ICE?
There are so many individual social and networking events taking place during ICE week and organised by exhibitors and their partner organisations. It's probably best to keep up to speed by using the ICE App.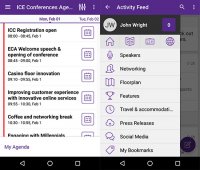 Click here for the Android app for Totally Gaming