Interview with Aleksandar Stošić Gaffg Award Winner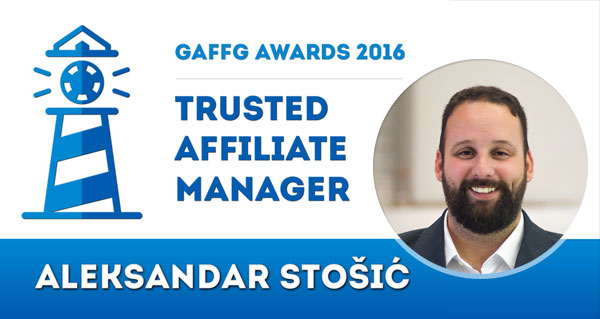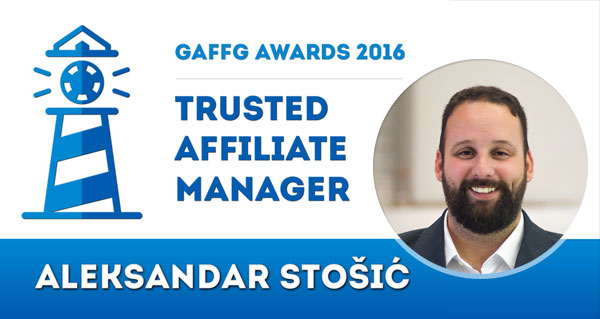 How do you feel about winning the award for Trusted Affiliate Manager?
I was really surprised to be the winner of this award! I am very grateful for all of the affiliates that voted for me as there is a lot of competition and many great people working in the industry.
Casumo Affiliates has also won the award for Trusted Affiliate Program, why do you think affiliates like and trust the affiliate program?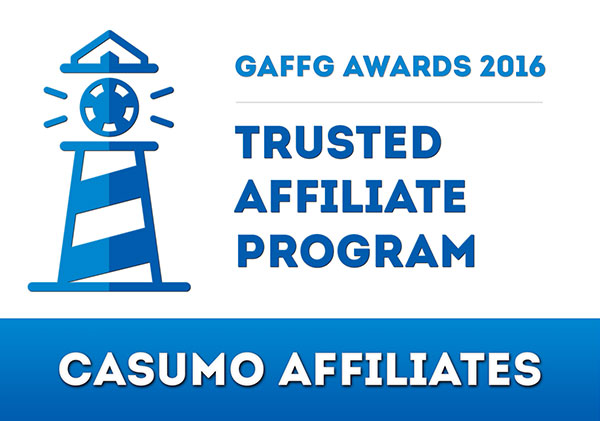 First of all, we operate with the best affiliate backend software; NetRefer. We feel that NetRefer is the best software on the market for affiliates in terms of reporting and transparency.
Our product is solid and furthermore, we exercise a personal approach to our affiliates to make everyone feel special.
Additionally, our conversion rates are amongst the best in the Industry. Feel free to ask our very happy affiliates!
How do you feel that Casumo is different than most online casinos?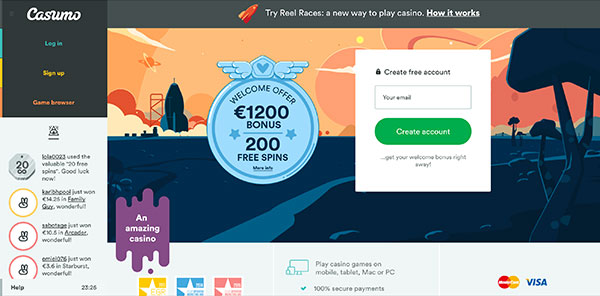 As I mentioned before, we have a unique approach towards our players; from player experience and support, to our games selection.
The Casumo Universe, like ours, is forever expanding and we welcome everybody to join us! The Casumo experience is truly one of a kind, whether you are a player or an affiliate.
What are some of the features of the affiliate program that you think makes it one of the best for affiliates?
Trust from affiliates must be earned, not bought.
Our hands-on, personal approach helps affiliates to feel at home immediately.
Honesty, transparency and communication are key when building relationships and Casumo has all of these traits in abundance.
The backend software NetRefer is effective from the starting point. We strive to deliver high conversion rates, quick payouts, and an amazing choice of creatives and banners.
Our final goal is to make our affiliates' lives stress free.
Another point that I would like to mention, is our weekly Affiliate Newsletter.
We believe communication to be extremely important and keeping affiliates up to date on with what is going on in the Casumo Universe is highly appreciated by our affiliates.
What were some of your responsibilities at AskGamblers before you joined Casumo and how do you think it helped you with your current job?
I gained a lot of experience working as an affiliate, which I am now able to use on a daily basis.
Starting as an affiliate and then moving on to being an operator provided a different perspective of how each side operates and how negotiations are approached.
How did you get started in the gaming industry?
It was really a fortunate set of circumstances. I started at AskGamblers from scratch and learned everything that I could. Through experience and implementing this experience, I moved forward and reached my goals.
What aspects of the gaming industry do you like?
My favorite aspect is meeting affiliates face to face at the iGaming conferences.
I think it's important to put faces to the names of the people that we work. In addition to this, the chance to meet new people and forge build new relationships is a huge bonus.
Conferences give me the chance to explore new business paths, whilst bolstering and improving existing relationships/friendships. This being said, away from conferences I also feel that I am able to discover new possibilities every day and that the sky is the limit!
Given your experience on the affiliate side and now operator, what advice do you have for new webmasters looking to get started in iGaming?
My advice is to put some additional effort in communication with the operators to aim for a higher quality of relationships.
What does Casumo have planned for 2017 that players and affiliates should look out for?
We have some incredibly mysterious plans for 2017, but for now, no sneak peeks ☺.
For all those affiliates that have yet to join the affiliate program, what are they missing?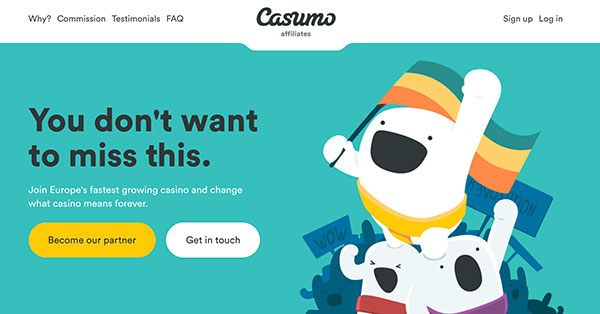 They are missing out on a lot!
Professional Affiliate Managers, ready to assist with anything; a great brand; support and opportunities to work with one of the best operators in the iGaming business.
Sign up today, you won't be disappointed!
More about Casumo Affiliates
Visit the Casumo Affiliates review or join Casumo Affiliates now!