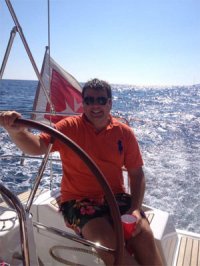 1. You are the head of acquisition at VIP Affs, how long have you been working there and what are some of the roles you have with the company?
I have been at
VIP Affs
 since the start, in the early part of 2014 the management team was put together and I was one of the first two people to join in our Malta office! My official title is Head of Acquisition, but I have a broad range of things to keep me busy, not least working with all of our wonderful affiliates!
2. Give us an overview of VIP Stakes and what are some of the special features of the casino and sportsbook that make it stand out for players.
We have one real stand out feature and one we will not compromise on, "Everyone is a VIP". It doesn't matter how big, or how small you play. It doesn't matter if you win or lose, you will always be treated as a VIP.
3. What are all the different casino softwares available and which games seem to be the most popular to play at?
Our most popular software is NetEnt and Playtech, but we have GamesOS, NetEnt Live Casino with Microgaming Quickfire about to be launched very soon. Starbust is always popular and the new Reel Chaos has been spinning heavy on NetEnt, and on Playtech our players seem to love some high stakes table game action!
4. You have a lot of experience in the industry as an affiliate manager and worked with many quality affiliates, based on your experience, what trends are you seeing in online gambling right now and what do you predict for the future?
I have been in this industry long enough to not make predictions, it is a constantly evolving space that surprises even veterans. But for sure the industry is changing, regulation is driving most of the changes right now and both operators and affiliates are tightening their belts. But maybe this is a good thing for a sustainable future?
5. Why should affiliates join the affiliate program and what can they expect from working with you?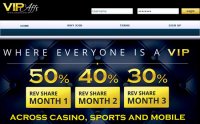 Because they will get to work with me? But in all seriousness, we are a new company with big plans, and there is no better time to get involved. We have a top quality product and a great team. So why wouldn't affiliates join the program?
6. You have previously won a Gaffg Trusted Affiliate Manager award, should affiliates vote for you again?
I was very honored and proud to receive the award in 2012, I would love to get another one in 2014. I believe I have a good reputation and I work hard for my affiliates, so if any of you lovely people want to give me your vote again this year, it shall be thankfully received! For Gaffg Awards voting visit
/awards
You can read the review of
VIP Affs
here or
click here to join
.