Interview with Keith Hathaway from VIP Affs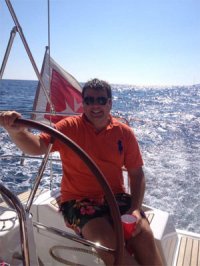 1. You are the head of acquisition at VIP Affs, how long have you been working there and what are some of the roles you have with the company?
I have been at VIP Affs since the start, in the early part of 2014 the management team was put together and I was one of the first two people to join in our Malta office! My official title is Head of Acquisition, but I have a broad range of things to keep me busy, not least working with all of our wonderful affiliates!
2. Give us an overview of VIP Stakes and what are some of the special features of the casino and sportsbook that make it stand out for players.
We have one real stand out feature and one we will not compromise on, "Everyone is a VIP". It doesn't matter how big, or how small you play. It doesn't matter if you win or lose, you will always be treated as a VIP. 3.
What are all the different casino softwares available and which games seem to be the most popular to play at?
Our most popular software is NetEnt and Playtech, but we have GamesOS, NetEnt Live Casino with Microgaming Quickfire about to be launched very soon. Starbust is always popular and the new Reel Chaos has been spinning heavy on NetEnt, and on Playtech our players seem to love some high stakes table game action!
4. You have a lot of experience in the industry as an affiliate manager and worked with many quality affiliates, based on your experience, what trends are you seeing in online gambling right now and what do you predict for the future?
I have been in this industry long enough to not make predictions, it is a constantly evolving space that surprises even veterans. But for sure the industry is changing, regulation is driving most of the changes right now and both operators and affiliates are tightening their belts. But maybe this is a good thing for a sustainable future?
5. Why should affiliates join the affiliate program and what can they expect from working with you?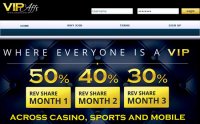 Because they will get to work with me? But in all seriousness, we are a new company with big plans, and there is no better time to get involved. We have a top quality product and a great team. So why wouldn't affiliates join the program?
6. You have previously won a Gaffg Trusted Affiliate Manager award, should affiliates vote for you again? I was very honored and proud to receive the award in 2012, I would love to get another one in 2014. I believe I have a good reputation and I work hard for my affiliates, so if any of you lovely people want to give me your vote again this year, it shall be thankfully received!
For Gaffg Awards voting visit /awards You can read the review of VIP Affs here or click here to join.
The new ideas put in by VIP Affs
VIP Affs is a fresh and new affiliate program that despite its lack of time in the iGaming industry, it counts with an experienced team of account managers, developers and executives that are working to make the platform the best one available to the webmasters and the players.
This innovative affiliate program allows the webmasters to join easily and quickly in just a matter of minutes.
The eye-catching motto that VIP Affs abides by is "everyone single affiliate is a VIP that must be treated as such at all times". With that idea embedded in their minds, the affiliate program has drawn lots of attention in the iGaming world.
As of this moment, VIP Affs receives more than 100 applications from webmasters located in all the continents. The platform aims to be one of the most inclusive and diverse affiliate programs available as well.
For the team behind VIP Affs, there must be no limitations for the webmasters and the players.
As long as they are open-minded, hard-working and dedicated, they are more than welcome to join the ever-growing community of VIP Affs.
The great brand that VIP Affs sponsors
VIP Affs is in charge of promoting the online casino VIP Stakes Casino. This is a regulated and licensed betting platform that accepts the players from all the countries where online gambling is fully authorized.
VIP Stakes Casino offers the players lots of entertaining games and betting alternatives so that they have plenty of fun while generating extra income.
The betting platform allows the players to enjoy titles from the likes of NetEnt, PlayTech and other top-notch game makers.
Apart from that, making deposits and withdrawing your earnings from VIP Stakes Casino is definitely not an issue. This is thanks to the many payment methods that are available to the players.
They can make their deposits or request withdrawals through e-wallets, credit and debit cards, Bank Transfers and many other banking platforms. The player has complete freedom to choose the method of his preference.
The possible earnings that the webmasters can generate through VIP Affs
VIP Affs has a standard commission structure open and available to all the registered webmasters. The commission structure is based on the number of new players that the webmasters are able to bring to the brand on a monthly basis.
Additionally, VIP Affs has a unique promotion available to the webmasters where they earn a special rate on revenue shares during their first three months as members of the affiliate program.
It is an appealing promotion that could boost the earnings of the affiliates from the beginning of their experience on VIP Affs.
The webmasters have more commission models available to them. They can earn extra money by promoting the affiliate program directly as well. This is thanks to the sub affiliates scheme that VIP Affs offers.
In case the webmasters wish for additional alternatives, they have the chance of requesting a CPA deal to an account manager.
These personalized plans are the best options to take for the webmasters who wish to get one-time payments in each occasion that the players they refer are active on the brand.