Gaffg Awards 2015 Winners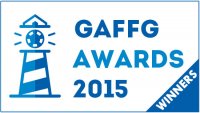 Congratulations to the winners of the Gaffg Awards 2015!
The Gaffg Awards 2015 has concluded and we celebrate the winners for our 3 categories of awards:
Trusted Affiliate Manager
Trusted Affiliate Programs
Charity Recognition Award
The Gaffg trusted affiliates were eligible to vote for up to 5 affiliate managers and 5 affiliate programs they trust the most. The Charity Recognition Award is given to gaming companies that go above and beyond for contributing towards a charity in any capacity whether by donating time, money or resources to a cause of their choice. This is the 5th year of the Gaffg Awards and we welcome some new winners of this year's awards as well as some previous winners. You can view our past winners here:
Trusted Affiliate Manager 2015 Winners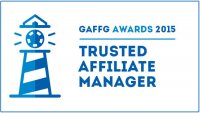 The Trusted Affiliate Manager award was created to let affiliates show their appreciate for their favourite affiliate managers and more importantly, the ones they trust the most. These affiliate managers are more than just being popular or friendly and they are a favourite because they have earned the trust and respect from their affiliates. An affiliate manager earns trust in many ways from being quick to respond to questions & requests, being a hard worker and going above and beyond their role. The Trusted Affiliate Manager award is voted by our Gaffg Trusted Affiliates and out of the hundreds of affiliate managers working in our industry, only 5 awards are given out. Presenting the 2015 winners of the Trusted Affiliate Manager: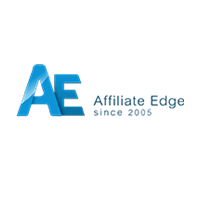 Martyn Beacon - Affiliate Edge Martyn holds the ultimate bragging rights of the Gaffg Awards having won the first 5 Trusted Affiliate Manager awards which no other affiliate manager has done. It is a testament to the hard work and dedication he has for making Affiliate Edge respected amongst affiliates. He is also a multiple winner of the Best Casino Affiliate Manager at the iGB Awards which is a reflection of his work and role at Affiliate Edge. Affiliate Program: Affiliate Edge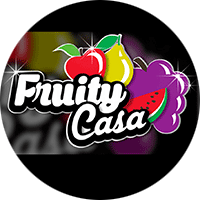 Jelena Isakov - Fruity Affiliates Jelena has transitioned from the affiliate site working with AskGamblers to becoming an affiliate manager at Fruity Affiliates. Her affiliate experience is what gives her the ability to communicate and relate to casino affiliates as she understands the work they need to do to be successful. In a short period of time as affiliate manager at Fruity Affiliates, she's done a great job and has earned the respect of affiliates and her peers and has won her first trusted affiliate manager award and probably not her last. She is also shortlisted for the best casino affiliate manager award at the iGB Awards 2016. Affiliate Program: Fruity Affiliates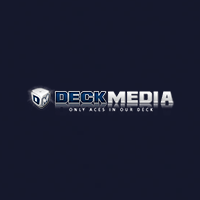 Paul D - DeckMedia Paul D has been one of the main affiliate managers at DeckMedia the past few years and he has cemented his role as the go to guy for the affiliate program. He has a wealth of experience in igaming and he works hard for his affiliates and is a great communicator. This is Paul's first award and his work is reflective in helping DeckMedia win last year's Trusted Affiliate Program award. Affiliate Program: DeckMedia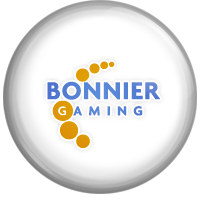 Marius Filip - Bonnier Gaming Affiliates Marius Filip returns as a Gaffg Trusted Affiliate Manager winner having won the award for the first time last year. This is his 3rd affiliate manager award collected in roughly 1 year as he also won the 2015 Best Overall Affiliate Manager at the iGB Awards 2015. Marius is also shortlisted again for the best casino, sportsbetting and poker affiliate manager awards for the iGB Awards 2016. Affiliate Program: Bonnier Gaming Affiliates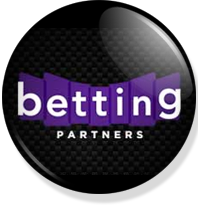 Riyaz Abdulla - Betting Partners Riyaz is a multiple winner of the Trusted Affiliate Manager award having first won it in 2013. He has been instrumental in helping the Betting Partners affiliate program for Bodog in winning other awards. Betting Partners have previously won the Trusted Affiliate Program award in 2011 and 2013. Riyaz isn't the only affiliate manager at Betting Partners but he's probably been around the longest and affiliates like to go to him when they need help or want to work with the affiliate program. Affiliate Program: Betting Partners
Trusted Affiliate Program 2015 Winners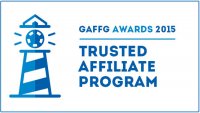 The Trusted Affiliate Program award is given out to 5 affiliate programs as voted by the Gaffg trusted affiliates. One of the most important criteria for any affiliate when deciding which programs to work with all comes down to trust. Affiliates literally have hundreds of gambling affiliate programs to choose from however it is these 5 that were voted as being the ones they trust the most and that is a very strong recommendation for these programs and also gives credit to the affiliate managers that work for these programs too.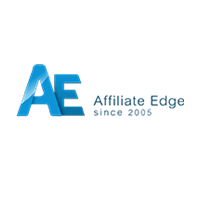 Affiliate Edge Affiliate Edge is in elite company as 1 of 2 affiliate programs to have won the award for 5 years in a row. With a record of 5 out of 5 on this award and with Martyn Beacon winning also the first 5 Trusted Affiliate Manager awards, it's very clear that affiliates and webmasters are very happy with this affiliate program. The program has grown of the years with more managers added to help with the growth and even though the program is bigger, they still take the same attention to detail to every affiliate.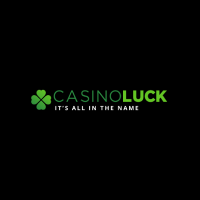 CasinoLuck Affiliates CasinoLuck Affiliates is a repeat winner of the Trusted Affiliate Program award having won last year's award. They might not have the biggest brand name in gambling but it's quite clear that affiliates are happy working with the program and they trust them too. Lead by a team of helpful affiliate managers, CasinoLuck goes out of their way to help affiliates, they always pay affiliates fast and on time and they don't have many player complaints against them.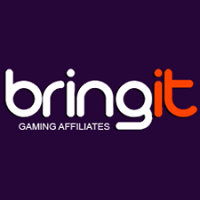 Bringit Affiliates bringit Affiliates are a first time winner of the Trusted Affiliate Program award. They are best known for their casino brands for BETAT and Slotty Vegas. BETAT has gaming licenses in Malta and in the United Kingdom and many casino portals hold BETAT to a high degree with many recommended seals, statuses and awards.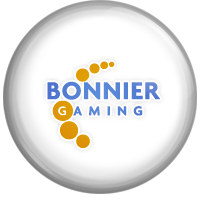 Bonnier Gaming Affiliates Bonnier Gaming Affiliates are a first time winner of the Gaffg Trusted Affiliate Program award and this year they get to celebrate it with their affiliate manager Marius Filip whom has won this year's Trusted Affiliate Manager award and has done so for the 2nd year in a row. Lead by Marius, the program has been growing over the years with their flagship brand of Redbet. It is quite clear they want to work with affiliates in all the gambling verticals they cover and simply put, affiliates like and want to work with Marius and they trust the affiliate program.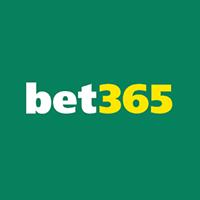 Bet365 Affiliates Bet365 Affiliates is the 2nd affiliate program to have won the first 5 Trusted Affiliate Program awards. Over the years Bet365 has won plenty of awards including Trusted Affiliate Manager, the Charity recognition award a few times and they have also won numerous awards from the iGB Awards. These past winners include multiple affiliate manager award wins and for Best Overall Affiliate Program. Bet365 Affiliates has won many awards previously which includes Gaffg Awards Trusted Affiliate Manager 2012 for Ashlea Morris, iGB Affiliate Awards for Best Affiliate Manager for James Woods and Nigel Ridgway and for Best Affiliate Program.
Charity Recognition Award 2015 Winners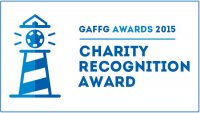 Throughout the years there have been many online gaming companies that have contributed time, money and resources towards charitable causes. At Gaffg we believe in philanthropy and have created the Charity Recognition Award to applaud those programs that go above and beyond the call of duty. We believe in an industry as wealthy as online gambling that companies should always be able to help out to those that are less fortunate. We hope these awards can inspire others to become more active in philanthropy.

Which Bingo WhichBingo often donates to charity and got the online bingo industry behind the ice bucket challenge earlier in the year - Plus they participated in getting their readers behind the Peter Andre charity. http://www.whichbingo.co.uk/lobby/online-bingo-industry-charity-ice-bucket-challenge/ http://www.whichbingo.co.uk/lobby/win-a-laptop-competition-and-help-wink-bingo-achieve-the-peter-andre-fund-target/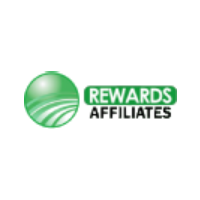 Rewards Affiliates Rewards Affiliates is a frequent winner of the charity recognition award as the company and staff believe in helping others and always are partipating in charities at any time of the year. Some of their charity work and participation over the past year include:
Lawn Bowls Charity Event – Company donated for every person who dressed up as their team theme. Raised money towards Save the Children Charity.
Charity Trivia, Awkward Teenage Photo Competition – Raised money towards Waverly Action for Youth Services Inc, and towards the clean up and supplies for Nepal.
Currently collecting childrens toys and cash from staff for charity xmas hampers.
We also have ongoing tins next to the coffee machine which get donated to a school in northern Zululand, south Africa called Nomakanjani Mqobela Junior Primary.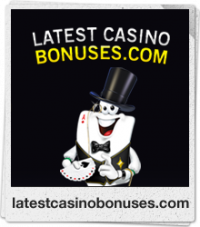 Latest Casino Bonuses Latest Casino Bonuses has always done charity work over the years and the LCB team has offered up space on their homepage where casinos can make a direct donation which comes in exchange for a listing as a charity donor. Although the amount of money generated to date isn't significant, they are still doing it when they don't have to and at their own expense. We are certain that more casinos will catch on and for all of those affiliates that copy latestcasinobonuses, we certainly hope this feature and idea they copy too. LCB team is also part of KIVA with 52 members and over 200 loans given out to date. http://www.latestcasinobonuses.com/charity/ http://www.kiva.org/team/latestcasinobonusescom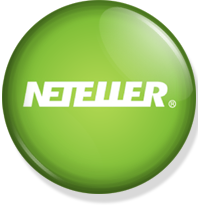 Neteller Affiliate Neteller Affiliate continues their tradition of winning our Charity Recognition Award for the 5th year in a row. Optimal Payments PLC supported over 25 charities in 2014 both local (for each office) and Global. This year they raised money for Nepal for the earthquake relief fund raising over $13,000. http://blog.neteller.com/2015/07/10/weve-raised-nepal-earthquake-relief-funds/ Previous charity events by Neteller over the years includes:
Kiva - This is an ongoing project that was started in 2009
Canadian Cancer Society - 6 individuals in the Calgary office shaved their heads or waxed a part of their body to raise funds
Alberta Children's Hospital
CHOC Walk 2014 - Optimal West employees participated in the Childrens' Hospital of Orange County (CHOC)
St. John Ambulance London UK
Canadian Red Cross
http://www.optimalpayments.com/about-us/corporate-social-responsibility http://www.kiva.org/lender/optimalpayments
Thank you affiliates
Gaffg would like to thanks the affiliates that took the time to vote. If you missed out on voting this year there is always next year. You only need to be a Gaffg Trusted Affiliate to qualify and you can contact us to get listed. We would also like to wish all the affiliate managers, affiliate programs and affiliates nominated and shortlisted for the iGB Affiliate Awards 2016 and wish you good luck. You can browse through our list of awards winners from our first 4 years;