Is DuckDuckGo safe for online Casino Players?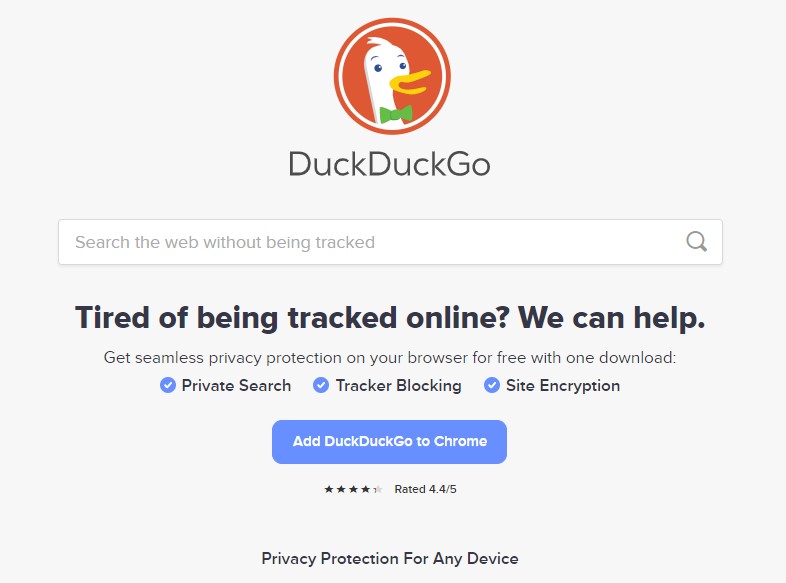 In the world of online gambling, it's always good to know which browser is the best to play? In this case, we are going to study two large, very popular browsers which are DuckDuckGo and Google.
DuckDuckGo is a search engine that does not collect any data from its users, including IP addresses, and it is also available as a complement for different browsers and is even used for different mobile operating systems.
Its interface is very simple and similar to that of other platforms such as Google and/or OneBox. This platform is still far behind Google in terms of customers, but it is a very reliable platform that focuses on finding the most relevant results and not on the positioning of websites.
There are, of course, many other ways to gamble safely online such as using a VPN and such, but we'll leave that for later. Read on:
DuckDuckGo Vs. Google
Of course, the very next step of this article would be to dive right into the difference of these two competitors so, get ready to take some pen and paper out... or... you know, just revisit this blog when you need to retread on some details.
Some advantages and disadvantages of DuckDuckGo are:
DuckDuckGo has a privacy for EDGE connection so that no other user or device can track the user who is using it.
It has a private search engine that can be used as an extension for other browsers, a mobile application or by entering your website directly
The browser comes equipped with a relentless search engine, a tracker blocker, and also improves encryption.
It's available for all Android and iOS presentations.
The installation of the browser and its application is completely free.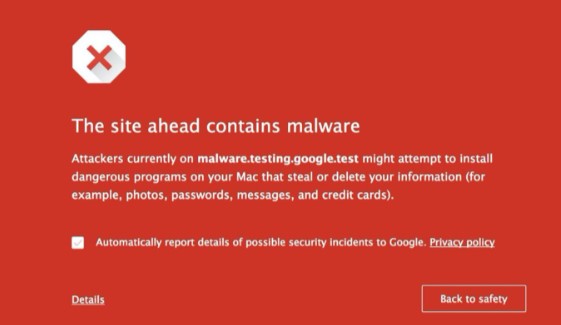 In the case of Google, it's one of the most popular pages in the world, it also offers multiple options and tools for all its users; this company focuses on the needs of the user.
With regard to the search engine, it's based on web positioning and gives these pages the option to buy advertising and advertisements, all search data from this browser is stored, this browser restricts searches depending on the IP address where the search is being made from.
However, Google gives you the option of "Incognito" to perform your searches in a more private way and without storing any search data.
Advantages and disadvantages of using Google:
Offers security against malicious software.
It can be accessed from any device that is compatible.
It's in constant development to improve the applications and browser.
It has native applications, that is, they can be used without the use of extra software.
Synchronize accounts on different devices
Save a browsing history and different user data.
The user's account can be tracked by the different devices used in it.
Innovation is important too
As users of online casinos, we are always innovating, from the best games to the best ways to play online. Many questions arise when choosing a good browser, which one protects my privacy? How to block harmful trackers? Is it good that my history is saved?
Each user is looking for a browser that suits his needs, in the case of Online Casinos, a little research must be done on which is the best. Although online casino sites maintain the anonymity of the players, they must take into account that depending on the browser that is using it, it can store the data.
Some browsers use "private mode" or "incognito mode" but this only ensures that no history is saved for other users.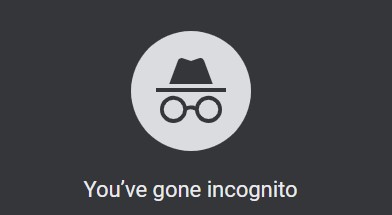 There are also unreliable browsers that sell their users' information to the highest bidder and cause advertisements to be plagued on the web pages that the user uses most frequently.
Each user decides what information to share and/or store in any web browser and thus perform searches without any problem, private browsing works differently depending on the browser being used, however, almost all of them imply the same:
Do not save any searches or websites that have been visited in any browsing history or device.
Cookies are deleted when closing a window or tab.
It does not allow tracking of the user's location.
Passwords or other relevant information are not stored.
You are automatically logged out when the browser is closed.
As we have been studying it well and taking the example of these two great browsers (DuckDuckGo and Google) they have great differences in terms of privacy and search, choosing one of them is a matter for the casino player to know which is the most convenient to play.
Online players tend to look for certain things when it comes to privacy:
That the browser is easy to use.
Have anonymous IP.
Do not collect data, and in the event that these browsers do so, they are confidential.
That is available for any software and device.
Let him report if there are any updates regarding privacy policies.
Final Thoughts
Every day millions of online casino players trust their privacy to different web search engines, these search engines must be able to guide different consumers to different searches in the most private, safe and simple way.
Users deserve a competitive search engine that is at their fingertips with just one click, one that is properly designed to guide them to the result they expect.
Another key aspect that must be taken into account when choosing a search engine for online casinos is the scope they have, that is, if it's available for the region or country where the user is located.
DuckDuckGo has been on the market since 2008 and is still developing to become one of the most used search engines in the world. In the case of Google, it has been developing since 1995, being not only one of the largest and most well-known companies in the market, but also the most widely used search engine worldwide.
New technologies and software are developed every day that allow online players to play quickly, easily and above all safely; many of these are available on the market and for different software and mobile versions. It's up to each one to decide which one seems best to them and fits their needs.
And you? Do you already have a preferred browser to play?