Ways to stay safe while gambling online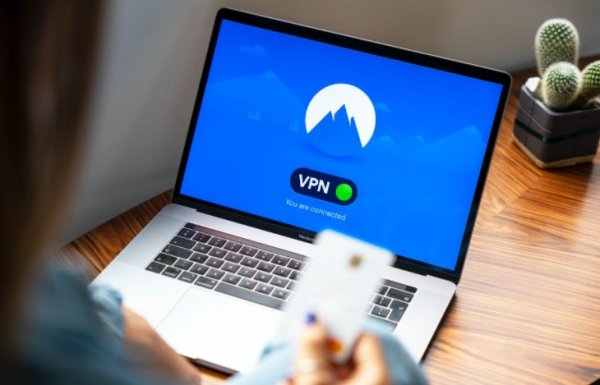 We have previously discussed that DuckDuckGo has as a browser in terms of its level of security and privacy towards users, not only when performing a simple search, but also when playing in online casinos through this browser.
But there are other methods to play safely with any browser, and that is by using VPNs or their extensions.
As you already know, a VPN is capable of encrypting the connections you have to the internet to guarantee privacy and anonymity on the network, that is, it encrypts your information from end to end.
How to know if a VPN is safe?
The management in terms of speed and security will depend on the company that is providing it, however, different factors must be taken into account to know if it complies with the user's security level:
Keep data private: do not store data such as names, addresses, telephone numbers or any information that can be related and put the safety of the user at risk.
Be a secure server: you have to verify if the server on which you are playing has end-to-end encryption.
Install and update security software: although most VPNs are extensions in the browser, there are others that can be downloaded, that is why you must have a high security system, it can be an antivirus or an anti Spyware so that there is no malware in a file on your computer and put the security of your information at risk.
The extensions are installed in the browser so that they start automatically every time you are using it, in some cases you only click on the icon that appears in the browser so that it starts running.
These work to block the geolocation of the user and protect the security of your data on the computer and the server where you are, the VPN extensions are part of the security group; Currently the most used extensions in VPN are those of Chrome and Firefox.
There are also browsers with free VPNs such as DuckDuckGo and Opera, these browsers do not restrict their users to any website, since they do not use its location.
Although almost no country prohibits the use of VPNs, there are restrictions on them either in any streaming platform, social networks, informational pages or any other that the country does not consider appropriate, but using any browser with a free VPN you can access them without no problem.
How to choose a secure VPN?
Most internet users are meticulous when choosing a VPN, since it is a matter of privacy and security of your data, the best way to choose a secure VPN is that it has all the following:
AES 256-bit encryption: it is the best in terms of encryption, only the best internet providers use this mechanism.
Automatic disconnection: if at any time the internet connection drops, the VPN will stop the traffic until the service is restored, and it will automatically disconnect once the browser is finished using.
IPv6 and DNS leak protection: These methods are used to increase the security of the VPN and thus prevent data leakage.
Most people use any Wi-Fi network when they are away from home, however they do not consider that these free networks could be leaking their information, so it is always good to use a VPN that offers additional Wi-Fi protection.
These VPNs are designed to protect data on public networks, in some cases they send you a notification or disconnect when they detect that these networks are not secure.
It is amazing to know all the advantages of using a VPN, but the same question always arises, are there any disadvantages to using a VPN?
First, it must be taken into account that the advantages of using VPNs far outweigh their disadvantages, however we will show you some of the aspects that are considered disadvantages of VPNs:
The connection speed will decrease a little, since it is encrypting and decrypting the traffic.
Unreliable VPNs can access your browsing activity and may share your information with third parties.
Some websites try to block VPNs as they try to prevent users from viewing any content that is not available in their region.
Choosing a VPN should be based on your needs and the use that you are going to give it, no matter what your priorities are when it comes to a VPN you should always do a little research regarding the reputation it has and give you enough confidence to entrust your data to him.
Online players are interested in having their privacy to the maximum, so almost always they do a little research on everything related to encryption, allowed VPNs and data collection of the online sites where they want to play. In case you are not sure about an online casino, we recommend that you review its information, reputation and license in different online forums.