The POGG network has added a sister site called
POGG Strategies
(
poggstrategies.com
) which is a collaboration between
ThePOGG.com
,
BeatingBonuses.com
and Gaffg.com. The site was designed by
HorseshoeAgency
and the site aims to be one of the most comprehensive casino gambling sites around.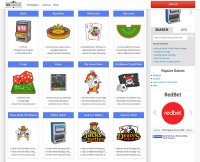 The current standout feature are the video poker game trainers where you can select games like Jacks or Better, Tens or Better and not only get strategy guides but also use the trainer tool to practice and master those games. If you make mistakes on plays, you'll be informed of the mistake and also given analysis on the cost of those mistakes.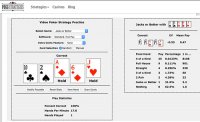 What makes this site stand out? For starters the content is very rich which doesn't feature a large number of pages but the word count is around 200,000 words making each article a very long read but is targeted for the casino player that wants the most comprehensive understanding of the casino game they want to master. There are around 40 casino games covered that covers the common games like blackjack, slots, craps, roulette, baccarat and more. There are numerous video poker games covered in extensive detail and at the moment the video poker games have the most detail on the site that provides odds calculations as well as strategy trainers. You can adjust the trainer based on software and adjust the paytables. Some of the important pages on the site are: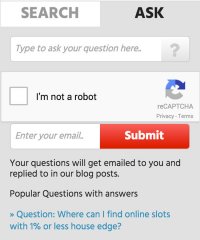 If you like the site then share it, like it on Facebook or follow.
@poggstrategies
on Twitter
Facebook: POGG Strategies