Lottery operations to resume in Panama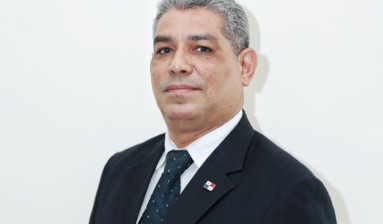 The National Lottery of Panama prepares for a reopening as soon as October 12 as last biosecurity measures and sanitary methods are taken.
An announcement was made last week by Panama's Minister of Health, Luis Francisco Sucre where he reported about measures being taken for lotto companies to start selling tickets again.
The lottery will be practicing social distancing methods within their headquarters and selling points to comply with requirements asked by the World Health Organization and lastly, purchases of tickets will have to be done in a place specifically set up to keep proper controls ongoing.
Buyers will have to return or purchase their tickets at the entrance of Victor Julio Gutierrez Square, where these installations have been set up. 80 new cubicles were put in place for the "billeteros" and the street selling lottery vendors as they receive education on measures to be considered when selling.
Sanitary methods have been implemented since April in the region. Sucre commented on the situation "A large part of the people who sell (tickets) are elderly, and usually, to buy they form groups of people who are crowded together. This is something that worries us".
According to this, a decision was made to only allow sellers of the National Charity Lottery to resume their activities only if said measures were properly applied.
The new beginning for lottery draws in Panama
Finally, the National Lottery of Panama is set to reopen after so much time being closed down to the horrible pandemic that has struck every corner of the planet.
Thanks to the news about the reopening, the gambling industry will be able to start resuming its activities in a short period of time.
Once the National Lottery of Panama begins to function again, Panama will start witnessing the start of a new era for the industry in the country.
New methods, new options and new earning possibilities are set to take place in a country such as Panama were gambling has always been considered one of the best pastimes and activities to earn money while having lots of fun.
The players will buy tickets for their favorite lottery draws Surely, the players were the first ones to jump around out of excitement after the news was released.
Sadly, the pandemic has taken a toll on every single aspect of life, and gambling has not been the exception.
After the lottery draws were cancelled for an undetermined period of time, the players were left out with no options to bet and earn some money through their favorite form of gambling.
The decision made by the government and the National Lottery of Panama was not easy to make, for sure. A lot of players were furious, while others felt anxious and worried about the future of the industry in their country.
But thankfully, the regulations are changing, and the Panamanian players will soon be able to buy their lottery tickets and have their chances of hitting the coveted jackpots.
The pandemic and the gambling industry
As of December 2019, the virus shortly became a worldwide pandemic that shook the world in a way that was never thought was possible before its arrival.
Each and every industry has suffered drastic changes in their operations, methods and working schedules.
Apart from that, the social distancing measurement that has been taken across the globe has left many people jobless and in deep need of economic assistance from their respective governments.
Certainly, with such low income being generated in all the countries, the gambling industry was going to suffer incredible losses.
As a matter of fact, that is what happened and to make matters worse, retail casinos, sportsbooks and lottery venues were closed down. Overall, the pandemic meant losses and frustration for everyone within the gambling industry.
Despite the many problems that have been faced by the industry, new ways to operate and keep on working were discovered and a lot of gambling companies have been able to survive through the storm.
Not over yet
Precautions must be considered before gambling again. It is important for the players to understand that the virus is still lurking around on every corner of the world.
The battle against it is not over yet. Because of that, it is crucial that the players that are allowed to gamble on specific venues take some measurements into account.
For starters, the players must wear a mask and gloves at all times while circulating through those particular venues. In addition to that, keeping a considerate distance from other eager gamblers is a must as well.
Avoiding unnecessary contact is key when it comes to staying health outdoors, too. Following the instructions stated by the National Lottery of Panama can surely save your life and also those that are gambling alongside you. Prevention and awareness must be your priorities when buying and claiming your lottery tickets in Panama.