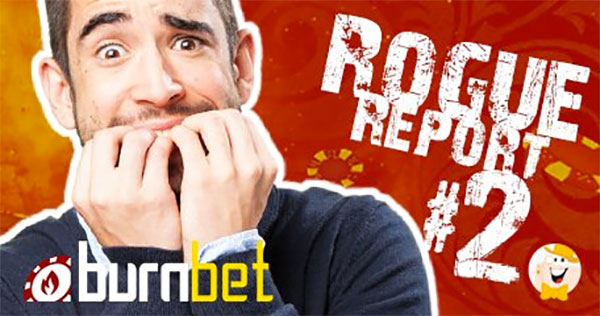 Burnbet probably don't want you to know about their stolen casino games which was exposed by LatestCasinoBonuses. They are probably now regretting their latest round of threats, death threats to be precise where they threatened the LCB members which is no doubt disturbing behaviour that should not be tolerated by any affiliate. You can read the latest report from LCB documenting and outlining the threats they received here:

https://latestcasinobonuses.com/news/lcb-team-receives-death-threats-from-burnbet-casino
The LCB team have been catching numerous online casinos that have been using stolen or pirated casino games which some major software providers have confirmed they were not approved to do so.
The Burnbet Casino situation was just another example of another casino group trying to pretend they had high quality games but it's something that players can't trust and should avoid.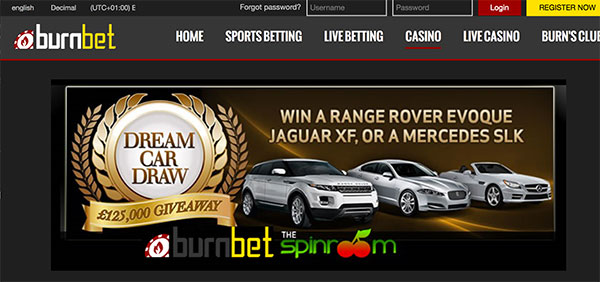 There are a few ways in which players and affiliates can spot fake games that are ripped off.
One method is to inspect the source code to see which servers are being called to display the games on the site. Most software providers are responsible for this and usually it falls under their domain.
There are some softwares that operate under a UK or Maltese license so some games you shouldn't expect to see from a casino running a Curacao license.
Other games have been simply discontinued like Playtech's Marvel slots which is what appears to have been on Burnbet.
Stolen Games, unethical behaviour a black eye for online gambling
The more that these situations occur with casinos running stolen games, the more it harms the industry's reputation for online gambling.
No doubt the industry around the world will end up fully regulated but what we probably all don't want are land based operations or governments controlling both the licensing and the full operations.
When more of these casinos resort to stealing games, it will erode the confidence of casino players to trust any online casino where if the games are stolen, it leads to the idea that these are rigged.
Burnbet Affiliate Program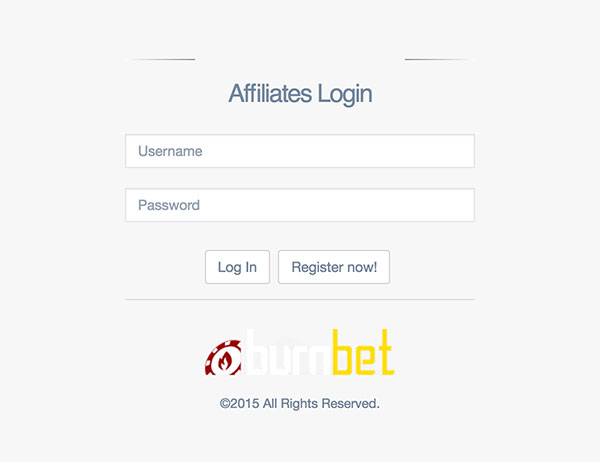 The Burnbet Affiliates casino affiliate program clearly should be avoided. If pirated casino games weren't enough to warn you about this program then death threats to an affiliate should be enough.
If it wasn't for LatestCasinoBonuses we probably wouldn't even know that Burnbet existed but if they are expecting you to join their affiliate program then you'll have good enough reasons not to.
The affiliate program doesn't really have a dedicated website so you can't see any terms and conditions they have, just a login and registration page.