LCB website receives threats from Burnbet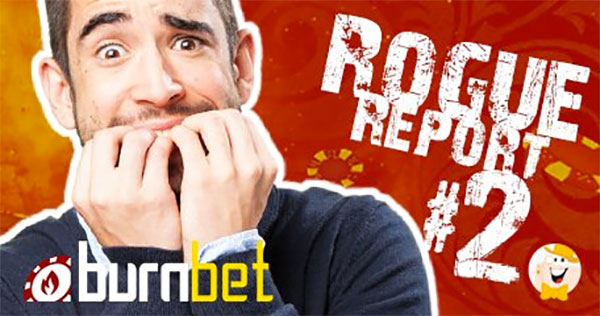 Burnbet probably don't want you to know about their stolen casino games which was exposed by LatestCasinoBonuses. They are probably now regretting their latest round of threats, death threats to be precise where they threatened the LCB members which is no doubt disturbing behaviour that should not be tolerated by any affiliate. You can read the latest report from LCB documenting and outlining the threats they received here:

https://latestcasinobonuses.com/news/lcb-team-receives-death-threats-from-burnbet-casino
The LCB team have been catching numerous online casinos that have been using stolen or pirated casino games which some major software providers have confirmed they were not approved to do so.
The Burnbet Casino situation was just another example of another casino group trying to pretend they had high quality games but it's something that players can't trust and should avoid.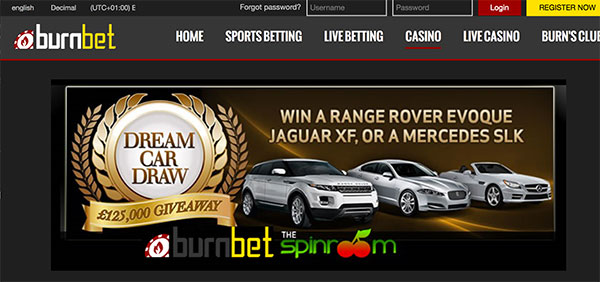 There are a few ways in which players and affiliates can spot fake games that are ripped off.
One method is to inspect the source code to see which servers are being called to display the games on the site. Most software providers are responsible for this and usually it falls under their domain.
There are some softwares that operate under a UK or Maltese license so some games you shouldn't expect to see from a casino running a Curacao license.
Other games have been simply discontinued like Playtech's Marvel slots which is what appears to have been on Burnbet.
Stolen Games, unethical behaviour a black eye for online gambling
The more that these situations occur with casinos running stolen games, the more it harms the industry's reputation for online gambling.
No doubt the industry around the world will end up fully regulated but what we probably all don't want are land based operations or governments controlling both the licensing and the full operations.
When more of these casinos resort to stealing games, it will erode the confidence of casino players to trust any online casino where if the games are stolen, it leads to the idea that these are rigged.
Burnbet Affiliate Program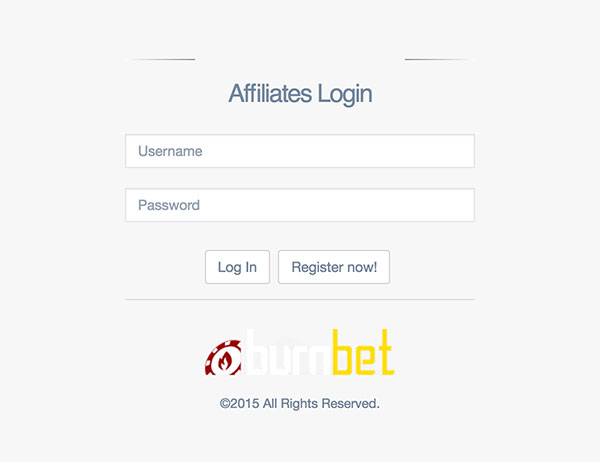 The Burnbet Affiliates casino affiliate program clearly should be avoided. If pirated casino games weren't enough to warn you about this program then death threats to an affiliate should be enough.
If it wasn't for LatestCasinoBonuses we probably wouldn't even know that Burnbet existed but if they are expecting you to join their affiliate program then you'll have good enough reasons not to.
The affiliate program doesn't really have a dedicated website so you can't see any terms and conditions they have, just a login and registration page.
The lack of trust on the industry is worrisome
As it was mentioned previously, the industry cannot allow these sites to keep on operating and offering fake gambling services.
The industry is certainly growing, but it does not mean that it has a great reputation all over the world.
Sadly, the iGaming industry is synonym to deception, bluffing and fraud for many people worldwide.
Such horrible reputation has made it more than just difficult for the brands to grow and develop a trustworthy name for themselves in different jurisdictions.
The governments do not believe in the industry
The governments are the first authorities against the acceptance of iGaming platforms within their borders.
Despite the fact that many jurisdictions have started regulating and accepting iGaming platforms, the number of countries that still deny the use of these sites is mind-blowing.
This is the case because the industry has not improved its reputation enough to the point where those countries could start to re-think about their gambling regulations.
As of this moment, the industry is facing a major number of accusations and claims that have waved many red flags around the world.
Fake iGaming sites
The iGaming industry's reputation will not improve unless the number of fake sites starts decreasing.
Sadly, as new online casinos, sportsbooks and lottery sites get launched, many fake and fraudulent platforms seize the moment to pass off as one of them to allure the most innocent players to their domains.
The number of active players on the iGaming industry has grown as well, so these fake platforms have high chances of attracting a good number of victims on a daily basis.
The distant future where fake iGaming sites do not exist
The possibility of having no fake betting sites is quite distant and nearly impossible to witness at this moment.
Regrettably, these mischievous platforms are still getting away with their crimes unharmed, so they keep on operating as if nothing wrong has happened.
Apart from that, new fake sites get developed every day since they perceive that it is easy to earn high amounts of money without actually getting any type of penalty.
Considering all the mentioned factors, it is difficult to believe that these criminals will stop showing up in the near future.
Ways to detect a fake iGaming site
Since these fake platforms are not disappearing soon, here are some recommendations that could help you identify them more easily.
A gambling license
Every casino must have a license to operate.
These licenses are bestowed by jurisdictions all around the world.
The Kahnawake tribe in Canada, Caribbean island states like Antigua and Curacao, and Central American countries like Costa Rica and Panama offer gambling licenses.
Gibraltar, Malta, and Alderney, for example, are recognized for granting some of the world's most reputable casino licenses.
While a license alone does not guarantee that a casino is not a fraud, the lack of one is a big warning signal.
Overall, it is not advisable to place real money wagers on websites that have not been issued a gambling license.
Public opinions can help
If a casino fails to pay out winnings, alters the terms of a bonus on short notice, or comes up with odd reasons to close your account, word will quickly get around the internet.
These platforms offer reviews and forums where the players are able to exchange opinions and experiences on all the iGaming sites that they are part of.
Game verification
Most casinos make an effort to demonstrate that their games are fair. Professional auditing organizations are recruited to run the games millions of times in order to do this.
This data is then used to verify that the transaction is random and that the reported returns, also known as RTP rates, are accurate.