Multi-State Internet Gaming Agreement - Michigan joins MSIGA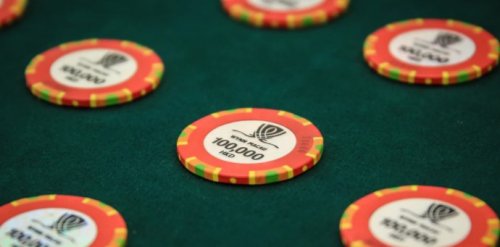 In order to talk about Michigan joining the MSIGA, one must first understand what The Multi-State Internet Gaming Agreement is.
The Multi-State Internet Gaming Agreement is an agreement that was signed on February 25, 2014. The first to join this agreement were Delaware and Nevada.
Jack Markell, Governor of Delaware said in 2014, "This agreement represents a crucial step in Delaware and Nevada's efforts to make our online poker offerings more diverse, more competitive and ultimately more enjoyable."
MSIGA was initially just a document that was not considered to be highly relevant in the online gambling world, however over time it has become more important in this world.
It is most likely that in the future, this agreement will be a key component of online poker in the United States. For this reason, it is relevant to know what MSIGA is, what its function is, among other things that we will mention in this article.
What is the Multi-State Internet Gaming Agreement - MSIGA?
For those people who are not aware of the meaning of MSIGA, it is a pact signed by several states in the United States, which allows people to participate in online poker and casino games against players from other states.
However, this agreement benefits online casino operators, because the online player pool of their casinos will increase.
This pact can be compared to the Multi-State Lottery Association, which allows for large lottery draws.
Many of the states that have signed this compact have negotiated the terms set by MSIGA to promote the strength of their virtual poker efforts.
Among the states that have joined the compact are Delaware, Nevada, New Jersey and Michigan who recently joined.
The Multi-State Internet Gaming Agreement (MSIGA) and the Multi-State Internet Gaming Board will be governed by a board, where each state that is part of this agreement will elect a representative to the board.
The board is responsible for approving new members to join the agreement, games to be included and modifications to the terms of the compact.
It is important to mention that this agreement creates a framework with minimum regulatory standards, which must be followed by the states that join the MSIGA. Members of this agreement must maintain the necessary control over who offers online gaming in their state boundaries.
Which is the function of the Multi-State Internet Gaming Agreement - MSIGA?
One of the functions of this agreement is to create groups of players from various states so that they can share poker and/or online games.
As mentioned above, this will benefit the casino operators, making tournaments and games have more players present, while at the same time allowing the casino to present prizes with more prize pools because the casinos can reach their participation goals.
In a few words, this agreement will increase poker liquidity among the states that have signed the multi-state internet gaming agreement. The more states that join this pact, the more legitimate the agreement will be.
Michigan Joins MSIGA - 2022
It is important to mention that online gaming launched legally in 2021 in Michigan.
The state became the fourth state to sign up for MSIGA and did it in May 2022.
"By joining, Michigan will nearly double the potential pool of multi-state poker game participants," said Michigan Gaming Control Board executive director Henry Williams.
But what does it mean that Michigan has joined this agreement? Michigan joining is going to mean that online players will be able to compete against players from Delaware, Nevada and New Jersey.
"Michigan poker players will enjoy more options and will likely play for more money when they can compete against out-of-state players," said Senator Hertel.