New German Online gambling regulations to impact Affiliate Programs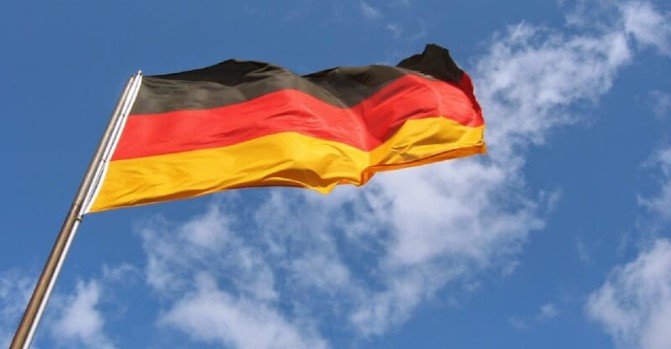 Germany and the State Gambling Treaty are together looking for a way to enable uniform levels of player and youth protection across the entire state.
From July 1st, new rules are coming to force nationwide that will unify them across the country, to the contrary to how it was before where different rules would be in effect depending on the state.
Remuneration Changes
This doesn't come too dandy though as recent newsletters and updates to terms and conditions across several Affiliate Programs have started to report that their commission structures are being modified due to these imminent changes.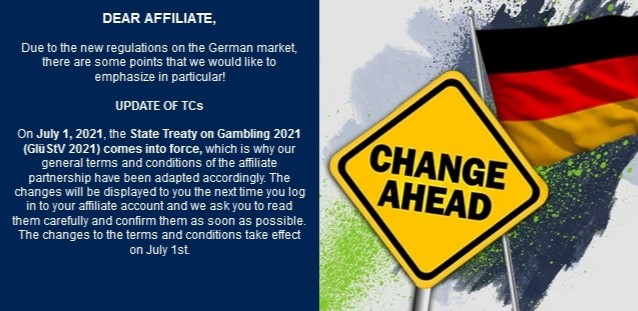 It seems that one of these new rules to be applied irrevocably bans Revenue Shared deals for affiliates and a major limit to deposits for online gambling accounts down to just €1,000.
This is still a currently developing issue, but it has already kick-started a bit of panic across forums.
"As of July 1,2021, we are not allowed to agree on or pay any variable remuneration, in particular sales-related, payment-related, or employment-related remuneration for new customers from Germany" says one of the reports for one of the affected Affiliate Programs.
In other words, the German regulator has just made any commission payments based on player revenues illegal, therefore, affiliates are now forced to work exclusively on a CPA basis with their partners.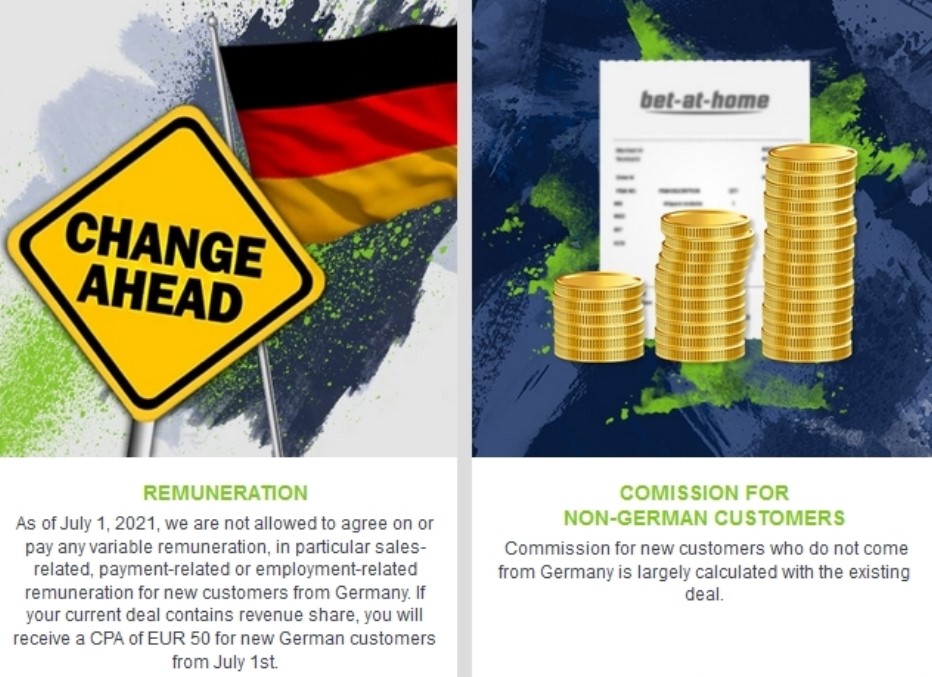 This has also prompted some Affiliate Programs to outright block any further registrations within the German market effective 1st July 2021.
We're gonna have to keep an eye out for any further developments on this issue, but so far, these last minute changes don't seem to be outright positive for most involved in Affiliate Marketing within the iGaming venue.