NordicAffiliates interview with Sami Kurvinen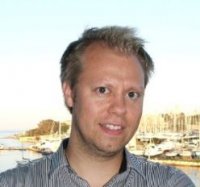 1. You recently became head of affiliates at NordicAffiliates, tell us about your roles and responsibilities with the program and how new is the program? The NordicAffiliates.com affiliate program was launched on July 1st but the actual sites that the affiliates can promote for the very first time has been live since 2009. My part regarding our affiliate program is that I was the one who set it up and I'm also responsible of all day to day activities that include affiliates and to make sure that the actual program is up to top standard at all times. 2. For those that don't know of NordicAffiliates yet, tell us a bit about the affiliate program. Absolutely! The NordicAffiliates.com affiliate program was launched in July as already mentioned and gives casino and scratch card affiliates the possibility to promote 3 well known Scandinavian brands for the very first time. 3. As the name implies, NordicAffiliates covers 3 casino/scratchcard sites focusing on the Swedish, Norwegian and Finnish gaming markets. Tell us a bit about these 3 brands and what makes them unique and special?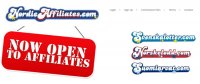 The 3 brands are the following: Svenskalotter.com towards Sweden Suomiarvat.com towards Finland Norskelodd.com towards Norway Here are some points that are worth mentioning about our brands and the benefits with promoting them: * Never been available to affiliates before. Unique opportunity * Well known brands * Country focused brands that brings trust and loyalty * Proven to have a high player value and loyal players. Similar levels to the bigger industry operators * Softer and successful proven approach with Scratchcards as a welcome offer to Casino games. * 6 gaming providers: NetEnt, Microgaming, GTS, NYX, play n go, Neogames. Including the exclusive Mega Fortune Dreams from Net Ent * New daily promotions * TV adverts running in all 3 countries and towards all brands 4. The 3 brands seem to be getting a lot of local promotion through adverts and TV commercials, how do you feel this enhances the brands? With the ongoing competition and new casino sites popping up almost on daily basis it's important to market your brands to be noticed. TV advertising is an expensive way to do this but it shows the public that we are a trustable company. 5. For affiliates, do you think the offline promotion makes it easier for affiliates to convert players when they land on their website having already been exposed to some of the TV commercials?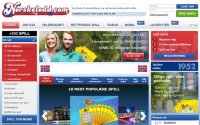 Definitely, the affiliates will benefit a lot from this as well. When the players visit the affiliate sites and see our brands listed there, they have already seen them on TV and will more likely choose to click on them and try them out. The life length of the players will also increase as the players know that they are playing on trustable and well known sites. 6. For those that don't know much about the Scandinavian casino markets, what are the player values like and how competitive are the 3 markets for Sweden, Norway and Finland? It's not a big secret that the average player value from the Scandinavian market are some of the top industry levels. This is also why these markets are so competitive, as the rewards are so potentially big. Thankfully our brands have been live since 2009 and already have good brand recognition and also are country focused which helps us and our affiliates a lot. 7. Do you think webmasters would get more value out of their Scandinavian traffic doing geo targeting with your brands over other brands that don't have the local language/support even for sites that are English? Yes and even more so now that we are being so aggressive with our new TV adverts that people like and have been received well by the audience. 8. Why should casino affiliates join the program and what can they expect from working with the brands? We have well known country focused brands that are being advertised through TV adverts in each country. We have the most popular selection of casino games and scratch cards. We give the affiliates a different option to promote due to our no deposit welcome offer of 3 free scratch cards. The brands are also going through some important updates as we speak which will improve the click to sign up and nrc to ndc conversion even more. Our affiliates also benefit from super fast and top level service which make their lives easier and is something that most affiliates appreciate and find important. 9. The Gaffg Awards are happening right now where webmasters can vote for affiliate programs and affiliate managers they trust the most, the question is can we trust you and why should they vote for you? After about 10 years in this industry the people that know me or/and have done any business with me know that I'm a very reliable and trustworthy person. This also make me sleep well at nights. If affiliates find good service important and appreciate affiliate managers that have a good knowledge about the industry and can contribute with good help when needed, I could be a good candidate to put their votes on.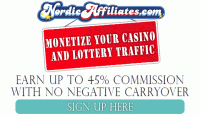 Read the review of NordicAffiliates or join the NordicAffiliates program here. You can vote for Sami and the affiliate program at the Gaffg Awards