Online gambling industry adjusts after Black Friday poker domain seizures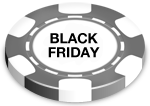 Black Friday is the name given to the day where the DOJ seized 5 US facing poker domains. This event has affected the online gambling industry and is now affecting players and affiliates.
Updates May 6th: PokerStars office in Costa Rica raided by OIJ, appears to have been a mistake. Rumors are that Costa Rica is worried that the company won't pay employees which is supposedly happening at Ultimate Bet / Absolute Poker. http://www.gpwa.org/forum/breaking-news-ps-offices-cr-have-just-been-raided-doj-197700.html
Updates May 6th: PAL forums reports that BetUS is no longer accepting American players.
Updates May 4th: Cereus employees notified they will be made expendable. Rumors also appearing on twoplustwo forums that employees are concerned about pay. http://calvinayre.com/2011/05/04/business/mass-layoffs-at-cereus-poker-network/
The online gaming industry has changed since the 5 major online poker domains were seized by the Department of Justice.
American players, as well as affiliates, are now finding it difficult to work in this industry.
So far many US facing operators have either been forced out of the American markets or have voluntarily left.
The recent changes are leaving American poker players unable to completely withdraw all of their money as a huge bottleneck is in place now that players are rushing to cashout.
Affiliates are also left wondering if they will get their recent commissions and some have already acknowledged their future commissions just don't exist anymore.
Black Friday, not to be confused with Rebecca Black's horrible viral song and youtube video, is the name given to the day on April 15th, 2011 when the Department of Justice seized the domains of the largest poker sites; PokerStars.com, FullTiltPoker.com, UB.com, AbsolutePoker.com and UltimateBet.com.
PokerStars and FullTiltPoker have made a deal with the DOJ to stop allowing Americans to play on their site and refund their monies in exchange for the return of their valued domains.
Affiliates getting out of gambling
There was a small rush of affiliates that have decided to leave the business and are offering their websites and domains for sale.
On some forums like GPWA.org and PokerAffiliateListings.com some affiliates have mentioned they are losing up to 50% of their income.
Some affiliate managers have either disappeared, while others have been quick to announce they are moving onto other ventures outside of gaming as a direct result of Black Friday.
Perhaps the biggest exit of the business was the domain sale of Gambling.com by Media Corp which supposedly paid $20 million many years ago.
Shortly after Black Friday, it was announced that Gambling.com domain was set to be sold with Sedo as the official domain auction.
It was rumored that the owners were hoping to fetch $10 million to $20 million, based on previous domain sales for Slots.com fetching $5.5 million and Poker.org getting $1 million in domain auctions in 2010.
The site was recently sold for $2.5 million USD, with rumors that the Media Corp group were in the red the past year for $2 million.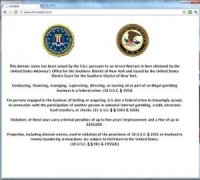 Poker players problems cashing out
Many American poker players are reporting problems cashing out both on poker player forums and poker affiliate forums.
PokerAffiliatesListings reports Full Tilt bounced Checks
FullTiltPoker says government seized bank accounts containing players funds
Who are the winners of Black Friday
Although it is early to tell if anybody is going to come out on top of Black Friday it will be sites that continue to accept US traffic and hope to avoid the wrath of the DOJ.
One of the first companies looking to take advantage of this situation was BetUS Partners that has announced PokerStars, FullTiltPoker and many Rival white label casinos no longer take US players and recommend affiliates send traffic their way.
Poker Affiliate Programs still accepting American Players
Although these poker programs are expected to increase their traffic, any players that had money in PokerStars or FullTilt might be a little cautious about getting hit a second time.
Confidence in the online poker industry for American players is at an all time low with players and affiliates waiting for the next step.
Cake Affiliates (Cake Gaming Network) ChipSplit (Merge Gaming Network) Bodog Affiliate (Bodog Network) BetUS Partners DoylesRoom Affiliates (Yatahay Network)
Companies who have pulled out of US markets
The following online gaming companies are no longer accepting American players as a result of Black Friday:
PokerStars.com
FullTiltPoker.com
RivalPowered.com white label casinos
VictoryPoker.com
Other news and casualties of Black Friday
Party Poker settlement with DOJ and possible black friday connections
Online poker traffic drops 22% after black friday
Has black friday affected your business and life?
If so send us an email