SEO & Link Detox One Interview with Rick Lomas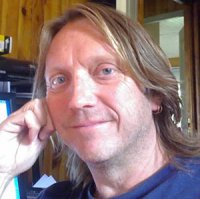 Rick Lomas
is an SEO expert and owner of
Indexicon.com
whom has been making sites since 1997 and has seen and experienced everything a search engine can throw at you. He is one of the few Certified Link Research Tools Xpert. This interview we aim to get an insight from Rick as to what webmasters should be focusing on today and in particular some of the tools available from
LinkResearchTools.com
including their recently released Detox One tool.
1. What is your assessment of the current state of SEO?
It was interesting being at BrightonSEO in April 2015, most speakers were either into link building or social media. There's no doubt that links are as important as ever, but there's a big emphasis on creating content which is engaging. It's no longer about writing a blog post that ranks well in Google, it needs to get liked, shared and discussed to be considered successful. On page SEO is huge in 2015. SEO has been going this way since Google Hummingbird. I honestly believe it is worth spending more time on your on page SEO and less on your link building.
2. What do you think webmasters should be focusing on for their SEO efforts in 2015 and beyond?
I hate to sound like I'm regurgitating what Google have been saying for years, but you should focus on creating excellent content that people are going to want to share and link to because it is a good resource. As far as link building goes, your link profile needs to look natural even if it is not. You should aim to blend in with the guys on page one of Google and then just do a little better. Link Research Tools have a couple of tools that I could not live without for doing this: The Competitive Link Detox (CDTOX) and the Competitive Landscape Analyzer (CLA).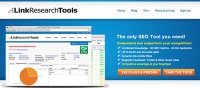 Overall I would say you should avoid the internet marketers' 'shiny objects' and stay away from SEO forums that are full of losers who haven't made a dime. Think more about user experience and how visitors will engage with your site. Try to imagine that your website is a store front in downtown Manhattan; your job is to get people to come inside and look around.
3. Do you think that Google is going to change their algorithm further in the future to reduce the effect of negative SEO attacks. If so, do you think there will always be a need for a tool like Link Detox One?
I have actually seen very few examples of Negative SEO first hand, but I am well aware that it happens. I have colleagues who have experienced quite vicious attacks. The more I look into these, the more I see that it is just a handful of people doing this (at scale at least) and it's always the same set of countries that the links come from. If I can find these, then I would hope that Google could too, but I'm not convinced it is a priority for them. Link Detox One is a very cost effective way to look after your link profile. At the moment you can use it to clean up your link profile and be alerted about your new links and your competitors new links. Even if your niche is not prone to Negative SEO attacks, being able to monitor your own and your competitors' links is always going to be a major advantage.
4. Obviously you will have some bias towards LinkResearchTools (LRT) but what is your assessment of all the different SEO tools available on the market, which ones do you recommend and aside from Detox One, what are the main tools that webmasters should pay attention to on LRT.
I wouldn't be without SEMRush, I use it to monitor my own site's performance, on page site audits, finding new keyword opportunities and researching the traffic history of new clients. I use Screaming Frog for finding broken links, I've bought the annual license for it in the past, but at the moment I find the free version is adequate.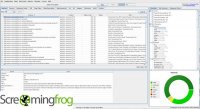 I really like what the guys at OnPage.org are doing too, I would try their free trial if you haven't already. I don't have a subscription at the moment so I can't comment in detail. I think this will be one of the next tools that I will add permanently to my arsenal. Within Link Research Tools, I love the 'blending in and doing a little better' technique that I mentioned earlier, so Competitive Link Detox (CDTOX) and Competitive Landscape Analyzer (CLA) are my favorites there. I wrote a case study earlier this year for Link Research Tools about finding links similar to your competitors. The two tools that are excellent for this are the Common Backlinks Tool (CBLT) and the Missing Links Tool (MLT). If you are looking for highly relevant links, I would suggest taking a good look at these too.
5. Aside from SEO tools, what are your favourite SEO communities or resources either for learning about search engine optimization or for recommending for new webmasters?
I have my own Facebook group called '
Google Penalty Mastermind
' which has over 500 members who are a mixture of SEO professionals and affiliate marketers, that's quite a lot of fun. I'm in a few private communities which I can't really mention, where we go into the darker side of SEO. It's not that I'm really into black hat (although I certainly was pre-Penguin) but more I'm there to stop people getting in a mess or to help them get out of it. In one forum I even have my own 'corner' called 'Rick's Rehab Clinic'. My favorite places of all are the two Link Research Tools forums: LRT Associates is for people who have passed the LRT Associates Training which I use to get ideas and opinions about SEO. LRT Certified is for Certified Link Research Tools Professionals and Xperts, this is where I get expert advice from a very helpful group. There are currently only 45 LRT Certifieds and I have met most of them personally. I consider the LRT Certifieds to be the best SEO brains on the planet and I'm honoured to be part of the group.