SEO Tips for iGaming Operators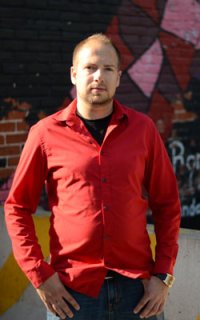 This article takes a look at what some of the online gambling operators are doing, or NOT DOING in regards to Search Engine Optimization (SEO) and everything else that revolves around traffic generation. This article was featured in the iGB Affiliate Magazine. For the operators this guide can give them some help on what areas of their marketing they can improve and get a peek into what their competitors are doing. For affiliates these tips and examples can be applied to most affiliate sites as well. Last but not least, I have seen both affiliates and operators spend a lot of money on SEO dropping anywhere from $5000 and surpassing $100,000 getting questionable advice and some horrible link building practices. These people spend the money not really understanding what they need or what they are buying. The most extreme case I have seen is someone charging exorbitant prices for link building only to find they bought all of their links from fiverr.com, you know the market place where you buy things for $5. The online gambling industry is of course worth a lot of money and some gaming companies have spent a lot on SEO whether for consulting, content or link building. Obviously link building has been the main driver of rankings over the past few years but that shouldn't be the focus of gaming companies. If it really came down to buying links then companies like 888 would forever stay in the top ranked positions. With that all said this article will look at aspects of SEO that can affect a site like an online casino, poker room or sportsbook and I will highlight examples of companies that both do it right and also very wrong. The sections of this article will cover the following:
Brand Protection
Rich Snippets
Social Media
Video SEO
Content Marketing
Link Building
Viral Marketing
Brand Protection
Is your brand protected or even visible? The easiest way to check is to search for your brand and see what comes up for the top results. Better yet do this for your competition and see how they do things. Let's look at some interesting things of what we see on the 1st page of google for some brand searches. "jackpot city" - Ranks for most of their brands using many domains like jackpotcity.org, jackpotcity.tv, etc… Years ago they endured a penalty where they didn't even rank for their own brand name, this of course benefitted affiliates. "888 casino" - Ranks for most of their own brand terms but something that might be out of their control is a youtube result showing up in the first page what appears to be a player complaint. This isn't good for their brand.
"bodog" - Ranks for most of their brand terms. Has wikipedia data appear at the top and they have 2 sitelinks that at least are relevant. If you see a sitelink in the result you don't like, you can demote it.

"pinnacle sports" - many sites that rank high that have nothing to do with the sportsbook. "pokerstars" - covers all their brands with a few domains they own along with social media sites like twitter. "casumo" - many affiliates ranking on the first page of results. Summary: It is always interesting to see if brands work to take care of their brand name and reputation. Most of the larger gaming companies do the necessary work but some of the smaller companies don't do it for many reasons and perhaps they just haven't got around to it or don't know the value in doing it. When you do these searches, you will realize all the possible ways of ranking for a brand term whether it is yours or someone else's. Tip: One more tip for operators when it comes to brand reputation is the variation of keywords that can be associated with that brand such as 'review', 'complaint', 'problems', etc… Perhaps a brand can't control as much reviews and complaints but if a brand creates those pages, it is possible to rank first for that. Those brands can create their own review and try to rank for those keywords and they could also do the same for 'brandname + complaint' or even problem and creating a page that gives players an opportunity to complain or contact the site about a problem. If an operator is on the ball, they can create these pages and probably rank first for them before a jealous competitor does or an affiliate.
Rich Snippets
Surprisingly most online gaming companies haven't got on board with rich snippets. It seems that the larger gaming companies that do have their own SEO team have got on board. Everyone else seem to be oblivious to it. The 2 best ways of integrating rich snippets into a site is with video or with authorship. There are a few online casinos that have already got on board with this. surprisingly everyone else hasn't got on board. A search for 'online casino' shows one casino with the authorship rich snippet. I suspect the author is a fictitious person but that doesn't matter, it still enhances their results.

Tip: Integrating authorship is the easiest way to get started with rich snippets.
Social Media
Social media usually applies more to traffic generation, public relations and communication with customers but it does have some relation to SEO and that is expected to get stronger in the future. That said, it still seems most igaming companies don't really know what social media is meant for but they are signed up for it. There are just too many ways to utilize social media. It is a communication tool for players, it is a way of relaying your promotion to players and it is another source of traffic whether it comes from a social network or comes from a search engine. All anyone needs to do is find out what the other gaming companies are doing and you can find out which companies are doing it right.

Tip: Just get your players to follow your social media brands, if they are following you maybe others will see this and it could attract more players. At worst, it helps them to stay on top of your latest promotions if your emails end up in their spam folders.
Video SEO
Maybe this section should be called just video but I added SEO as it is an emerging topic within SEO and is important for many reasons especially generating traffic. Content can be a lot more than just text and images. Many videos are starting to show up more in search results and also sometimes as rich snippets. Video when done right can be a useful marketing tool. It can allow affiliates to use your videos in their content, players can share your videos and your videos can be used as selling tools. Videos might not be appropriate for most operators but there is a time and place for it. Videos when used effectively can reduce your bounce rate, they can be used for rich snippets and on other hosted video sites like youtube and vimeo can also rank in search engines. If your video content is good content then it can lead to more sharing and more followers. Tip: Just search in youtube for some gambling related keywords. Every video is a chance to link back to a website and you can see how many viewers have watched certain videos to give you an idea of traffic potential. This can give you a better idea of what type of content to create and it's traffic potential.
Content Marketing
Content marketing is usually what separates the big companies from the smaller ones. If you want search traffic then you have to know you need content to at least have a chance of ranking. Google Panda update is all about content. Online sportsbooks might be able to get away with ranking high and producing less content but for online casinos there is too much competition to pull it off. What are some content mistakes made by gaming operators?
Content is weak by text amount under 200 words per page
No blog to relay fresh news
Casinos not reviewing their games
Online gaming companies have a chance to rank for a lot of keywords and the easiest way to generate ideas is just to look at the competition to see what pages they create. There are many casinos that don't even have slot reviews for the games they offer on their website where listing it in a games section really isn't enough. There are so many searches for any gambling topic and some of these topics are easy to create content for and to cater for those players. Take a slots tournament for example, a casino can't rank for it if they don't have one and by creating one and a dedicated page, this is an opportunity to rank and get more search traffic. Not to mention the affiliates that do promote casinos with tournaments, this is another opportunity to get even more traffic. No content = no rankings. Remember quality content is important and Google Panda focuses on content: http://en.wikipedia.org/wiki/Google_Panda Tip: Try to keep your content fresh, up to date and always be creating quality content.
Link Building
Building links for an online gambling site is fairly difficult. Most of the top ranking sites all appear to be buying links so it seems that a company needs to buy links to rank. I won't get into any arguments over whether a gaming company must buy links but either way links are still important for ranking where some links can also help generate traffic. No matter how you spin it, a company will need links to rank. No links = no rankings. That said some companies don't seem to understand the importance of link building or have any plan for how to build links. It is worth spending a little bit of time understanding how links can penalize a site if not done properly. A quick read on google penguin update on wikipedia should explain enough. http://en.wikipedia.org/wiki/Google_Penguin Tip: Just like content, always be creating links and try to focus on quality links as well.
Viral Marketing
Easier said than done. Viral marketing has been almost non existent in online gambling. A good viral marketing campaign should generate a ton of good links from many sources and also generate a lot of traffic. The only gambling company I see making any real attempt at viral marketing and doing a decent job of it is Paddy Power with their controversial ads and controversial betting options. Some of their campaigns I don't approve of but for the rest of them they are ones I do share with others and have discussed it with people. Of course one failed attempt that I will never forget at viral marketing is the 'snake eyes' dice roll by GNUF casino. Tip: I don't have a tip on how to do it right. I only have a tip to avoid doing it the wrong way which is like GNUF of spending a ton of money expecting a video to go viral. I still can't watch the video, it is that painful. Actually I just watched it to make the video count increase by 1.
Conclusion
Online gambling is very competitive for operators and affiliates and there is always room for improvement especially for operators. If you are an operator you will want to see how your site lines up to the competition and make improvements. If you are an affiliate then perhaps you can take these tips and apply them to your affiliate website. This article was written by John Wright who is the main editor at Gaffg and also does SEO consulting at Horseshoe Agency. Contact him if you need SEO help.