Soft2Bet and PartnerMatrix closes new deal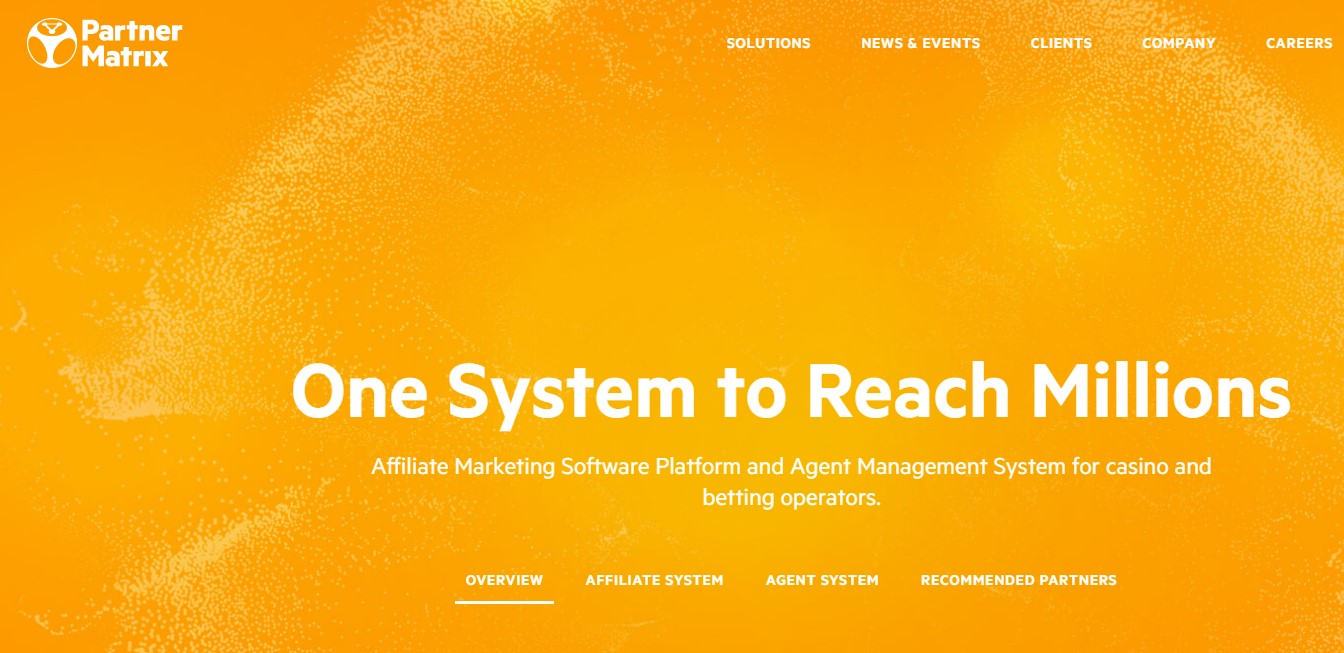 The PartnerMatrix Agent Management System is now live across the Soft2bet network, which will allow the group's brands to broaden its customer base via the use of agent networks.
Casino and sportsbook platform provider Soft2bet has rolled-out an agreement with PartnerMatrix to enhance its acquisition tools, predominantly relating to its sports betting brands and partners.
These customizable networks will target offline players who have yet to experience Soft2bet's casino and sportsbook offerings, with the operator group able to control risk of acquisition through real-time management tools.
CEO of Soft2Bet, Boris Chaikin, commented on this deal: "Our sports betting platform and brands have gone from strength to strength of late, attracting thousands of new users every month. This deal with PartnerMatrix will allow us to build on this momentum with access to a much broader global audience.
"The Agent Management System has proven its credentials as a driver of acquisition, and we're looking forward to reaping the benefits of greater traffic coming through our various points of sale in the coming months."
Also, Levon Nikoghosyan, CEO of PartnerMatrix said: "We pride ourselves at PartnerMatrix on having solutions across a number of channels, for operators and networks of all needs, and this partnership with Soft2bet demonstrates just that,"
"We're looking forward to assist with Soft2bet's ambitious growth strategy, with our agent system the ideal solution for a multi-brand group looking for additional marketing resource."
Soft2bet brands such as CampoBet and Rabona will benefit from the new deal with PartnerMatrix.
Adding to that, PartnerMatrix's mission is to help operators reach millions of players by using a powerful platform to grow through effective acquisition campaigns by using the new network to help acquire offline players.
The iGaming industry still needs many new players
Certainly, the iGaming industry has grown and developed marvelously in the past few years with amazing additions, new features and other tools that have made plenty of people feel drawn to it easily.
However, the number of active players on the iGaming industry is still considerably low when compared with the amount of active players on land-based gambling venues.
Among the many reasons why there are still not a lot of players investing on online platforms is the fact that most of them do not trust the sites.
For these players, online gambling platforms are unreliable or simply too difficult to understand in all ways.
Concepts such as a registration procedure and long terms and conditions make online betting platform look boring and untrustworthy, so the players prefer investing their savings on a venue where they are present at all times when betting.
External factors do not help the cause
Apart from the fact that iGaming platforms appear to be unreliable to the players, there are external issues and factors that block the iGaming industry from getting its desired results.
One of them is the many regulations and limitations that prevent it from operating comfortably. Sadly, the iGaming industry is not welcomed on every corner of the planet.
Most jurisdictions are still up against the industry and consider all online betting platforms to be illegal and prohibited within their borders, blocking its citizens from entering these platforms without fear and uncertainty.
Another issue that prevents the iGaming industry from reaching new players is the fact that all the betting platforms available nowadays require the users to have a smartphone, tablet, PC or laptop with an active internet connection.
Unfortunately, not a lot of players are able to invest on these devices that tend to be quite expensive to most of them. This is a difficult issue to take care of since it does not depend on the iGaming industry at all, forcing the gambling operators to wait for the players to make the necessary investments on their own.
The offline players are the key to success
The deal between Soft2Bet and PartnerMatrix focuses on the implementation of tools that target offline players.cMost betting operators focus on the players that are already part of the industry, but are investing their savings on other platforms.
Soft2Bet and PartnerMatrix have noticed their targeting these players can cost them a lot more money and effort than they want since they are already part of other platforms. Therefore, it is a brilliant idea to invest on those players that are not even part of the iGaming industry.
The innovative strategy is set to make Soft2Bet and PartnerMatrix grow and become more important on the industry, for sure, but it will also increase the number of active players on the iGaming industry.
The expectations are quite high for this new partnership. It is not certain how much time it will take this new maneuver to get the wanted results, but depending on them, this is a marketing strategy that could be considered for many other gambling operators.