Soft2Bet launches new operator brand, Casombie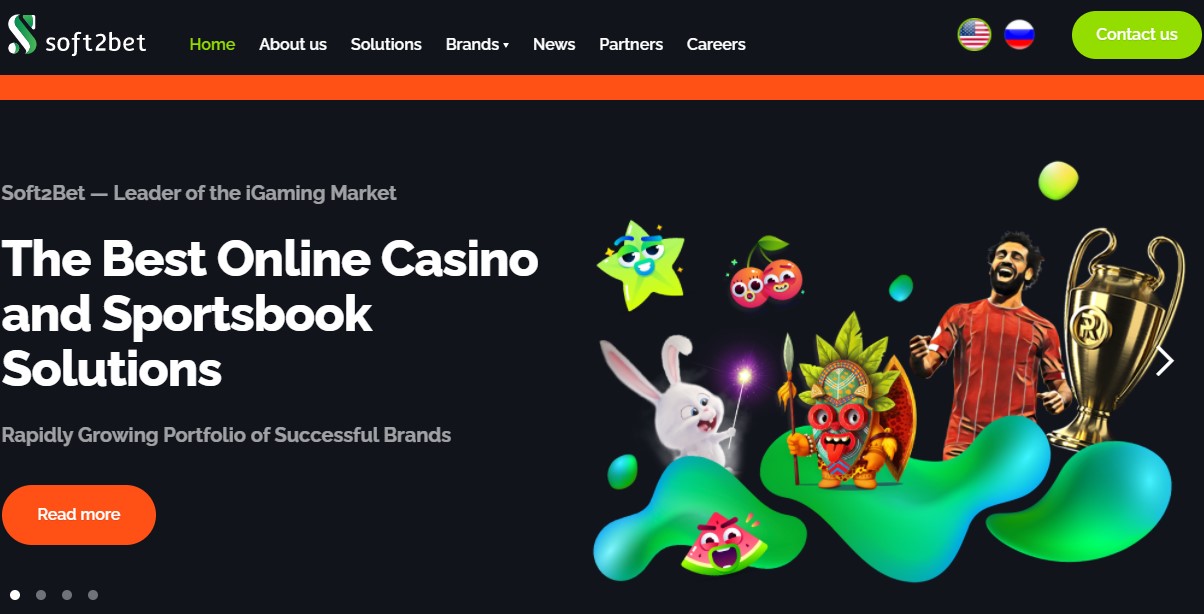 Soft2Bet is a very renown casino and sportsbook platform, and now it's looking forward to expanding its portfolio even more after a new announcement was made where they talked about the launch of their new casino brand.
Casombie is the name of their new brand that, as implied by the name, will be based on a zombie theme. The lineup of products that it will feature will come from the best third party suppliers in the market, and a good deal of games will be available from day one to choose by incoming players.
Bilyan Balinov, CEO and co-founder of Casombie, commented: "The zombie theme may not be your first thought when bringing together a casino brand, but with Soft2Bet's expertise and flexible platform, we're confident that we can deliver an exciting casino that offers something different from the norm."
"It's an out-of-the-box idea, but after extensive research we found that some of the most popular games across every age category feature zombies. We can't wait to introduce it to players."
Also, the CEO of Soft2Bet, Boris Chaikin explained a bit further: "Casombie shows the full flexibility that our platform can deliver. Some partners wish to appeal to a broad audience, while others have a specific vision which they want to bring to life, and this brand has certainly done that impressively.
"The unique character choice at the start will resonate with video gamers and an audience that want something more engaging from their casinos, and with an achievements system backing up our vast number of games, they'll be sure to find just that."
This unique casino theme that we see coming from Soft2Bet demonstrates how extensive their portfolio is and how flexible they keep their platform in order to attract the most amount of players from every venue possible.
This take on the business certainly comes as the contributing factor of how successful their platform has become.
The creative use of fresh and new themes
As the number of iGaming platforms grows by the minute, looking for new and fun themes to design the platform around is turning more than just a difficult task.
Since there are so many betting platforms available, the players are looking for new designs, new features and methods that could make the sites more appealing in all aspects.
One of the best and most useful methods has been the use of never-seen themes such as zombies and even fruits.
Zombies and Fruits are usual themes used when designing slot games. But, they have not been used that much as an initiative when building a whole betting platform.
Because of that, it turns out to be a great way to offer new colors and ideas to the players across the whole globe.
Soft2Bet providing for the whole world
The release of this new online casino certainly makes the whole iGaming industry happy, since it means that the brand is flourishing and providing its bit to its overall development.
But, it is also worth mentioning that the launch of these platforms provides more than just a better reputation for the industry, it also offers new jobs and opportunities for people around the world.
This is because with every new platform launched by Soft2Bet, new developers, designers, customer service agents and other employees are needed.
This is an amazing addition to the whole world in a time when it is quite difficult to find a stable job in any area.
Apart from that, platforms such as Casombie increase the number of trustworthy sites that the players around the world can rely on, giving them the chance to earn extra money at any given time without risks.
The projected future of Casombie
The expectations are high for Casombie, the betting platform already has plenty of players and iGaming experts waiting for its official release to the public.
Having been developed by one of the most reputable online gambling providers in the world, Casombie is set to become a total success in a short period of time, even when it has not been opened for the players yet.
Apart from being operated by Soft2Bet, Casombie has a lot to offer to the players worldwide.
As it was mentioned previously, despite being a new betting platform, Casombie will offer a high number of games as well as payment methods, so you can make deposits and withdraw your earnings with ease at each and every opportunity.
There is more to come from Soft2Bet
Casombie is not the end of new platforms and brands coming from the successful provider Soft2Bet.
The gambling provider seems to be working on new sites that could make its name grow and reach new players in different jurisdictions.
In addition to the high number of platforms under Soft2Bet, the renowned online gambling operator and provider is looking to expand and enter new countries and continents.
It seems that the next target for Soft2Bet is Latin America and Africa. According to some insiders, Soft2Bet considers these continents to be diamonds in the rough that just need some investment and attention to become relevant on the industry.