StatsRemote is a program designed specifically for webmasters to track all of their affiliates accounts into one place.
If you are a webmaster especially in online gambling, you'll want to have a program like Stats Remote. This program will save you a lot of time from having to login to all your affiliate accounts to check stats.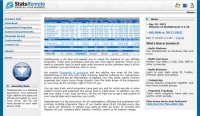 StatsRemote supports thousands of affiliate programs and covers almost every type of affiliate account you could possibly need to track.
Some of the types of programs include online gambling, adult programs & networks, billing services for affiliates and merchants, advertising networks and general affiliate programs.
The general affiliate programs include Google AdSense, Amazon, Commission Junction, Affilinet, Sedo, Trade Doubler and buy.at.
The advertising programs and networks include Google AdWords, Yahoo! Search Marketing, Microsoft adCenter and Shareasale.
All types of gambling affiliate programs are available:
Casino affiliate programs:
Poker affiliate programs:
Bingo affiliate programs:
Sportsbetting affiliate programs:
Lottery affiliate programs:
Forex and binary options: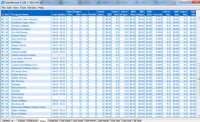 StatsRemote costs $29.99 per month which is well worth the money but if you are a new affiliate and working on a budget, Castle Affiliates is running their StatsRemote promotion where if you promote their Castle Casino on your affiliate homepage, they'll cover the costs for you.
This program is a must have for any affiliate, it is extremely important to know if your trackers are working or to see which programs make you more money and have a better conversion rate.
If you are looking for a casino affiliate program to promote try Castle Affiliates.