Superior Share affiliate manager interview with Connie Burstin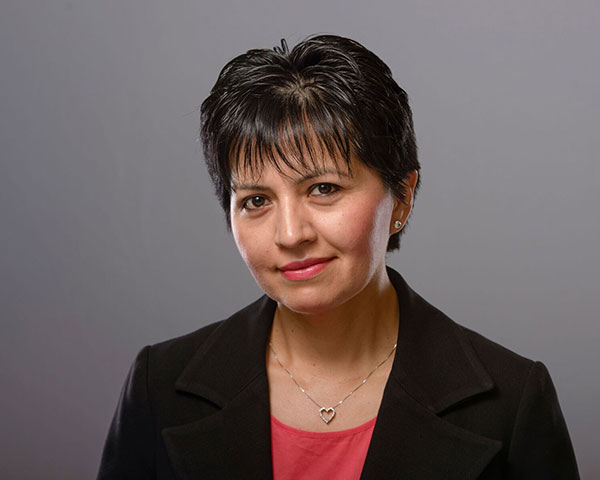 Update Feb 24, 2020: Connie is no longer with Superior Share and is with AffDynasty.
Hello! I come from a big family and raised within a business environment. My dad had a metal factory and my mother owned a bar-restaurant and a farm business. I came to Canada on my own at young age. It wasn't easy on being on a different country with a new language, culture and no family but was able to get myself educated on the field of Marketing. Everything started in 1999 when a start up company hired me as a Marketing Assistant for an online casino. I started one of the first casino affiliate programs. The rest is history…
What is your advice for new affiliates wanting to get started in online gambling?
New affiliates need to be very creative on their offerings to the gambling audience. They need to have patience and passion.
What are some of the skills you feel are important for any affiliate to master?
Overall the main skill for affiliates is to have the patience. Be easy to adapt as the industry changes and grow the business organically. Everyone has their own skills and whichever you have, use it to the best and master that. :)
What resources do you recommend for affiliates to learn more about being a webmaster?
Graphic design and SEO
What tools do you use to do your job?
Trello, Photoshop, Skype, Messenger, etc
Which books on marketing or business do you recommend to read?
Marketing Psychology.
Which business or affiliate magazines do you read?
Commission Magazine and GPWA
Why should affiliates signup to your affiliate program?
SuperiorShare has been operating steady since 2006. We offer them VIP affiliate service.
Read our SuperiorShare review or visit the SuperiorShare website here.
SuperiorShare Review
Operating since 2006, SuperiorShare is one of the most experienced affiliate programs available in the iGaming industry nowadays.
This affiliate marketing platform has been around for so long thanks to the great number of features and tools available to the registered webmasters.
SuperiorShare has represented one of the best opportunities for a lot of webmasters worldwide. This is thanks to the great conversion rates available and the worth-praising assistance offered to the affiliates at all times.
One of the best traits about SuperiorShare is its steady and sustained growth in the competitive industry that iGaming is at this moment.
The level of trust that the webmasters and the players have in SuperiorShare is simply mind-blowing. The platform has managed to amass many webmasters that trust each and every aspect of SuperiorShare.
With several years of experience, SuperiorShare is more than capable of leaving a great mark on the iGaming industry and turn into one of the best affiliate programs that the webmasters can join for free.
The brands that SuperiorShare sponsors
SuperiorShare is in charge of promoting top-notch online casinos. Rich Palm Casino, Superior Casino, 24VIP Casino, 888Tiger Casino and LuckyTiger Casino are the online betting platforms that sponsors.
Each one of these 5 betting platforms offers the players worldwide the chance to earn extra money easily and quickly by playing fun and simple casino games.
There are slot games, live casino games, jackpot games and many other types of games available on these online casinos. Apart from that, the players have the opportunity to make deposits and withdraw their earnings through the most reliable and secure payment methods available nowadays.
Regarding the game providers that these online casinos work with, some of them are: BetSoft, RTG, Rival Gaming and Vivo Gaming.
Additionally, these 5 betting platforms are regulated and licensed to offer gambling services so that the players can wager on their favorite games without risks and worries.
The commissions available on SuperiorShare
SuperiorShare has a standard commission structure that is based on the net gaming revenue of the webmasters' referrals. The structure allows the webmasters to earn from 35% up to 40% on revenue shares every month. The rate of revenue shares that the webmasters earn can also be higher if their performance exceeds the determined expectations.
It is worth pointing out that SuperiorShare does not have a negative carryover policy active. This is definitely a great feature since the webmasters are able to move on from negative balances at the beginning of each month.
They do not have to worry about their negative balances blocking them from generating income in subsequent months. SuperiorShare has more than just a single commission structure available to the webmasters. It also offers CPA and Hybrid plans to its users.
These two alternative plans are available upon request. You must get in touch with an account manager. Once contacted, the account manager will discuss with you the different terms and conditions of the requested commission plan.