Gambling.com Group in the clear now for launch in Illinois and Tennessee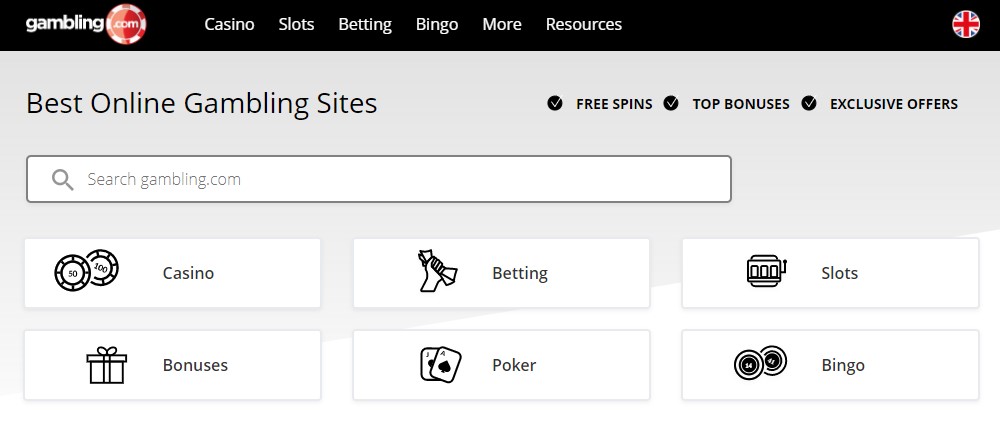 One of the most influential companies regarding Affiliate Marketing, Gambling.com Group, has now been approved to offer its services in two more states within the US.
KAX Media America, the US subsidiary of Gambling.com Group, has received licensing approval to offer affiliate marketing services to licensed operators in the state of Tennessee.
The approval, granted by Sports Wagering Committee of the Tennessee Education Lottery Corporation's board of directors, is effective immediately and initially valid for three years. Additionally, the group now has the ability to operate in Illinois.
Vice President of gambling.com Group's US Business, Max Bichel, commented: "The group's latest approvals, expanding into new states, mark yet another milestone in our US strategy. We are excited to begin offering our services in Tennessee, which has the potential to be a leader in mobile sports betting.
"Illinois represents the sheer scale the US market offers the gaming industry. With more than 12 million people and a fervent Chicago sports fan base, the Prairie State will prove to be a significant battleground for the entire sports betting ecosystem"
In Illinois, meanwhile, its license will allow the business to provide consumers with reviews of online sports betting operators via its flagship Gambling.com website and US-focused Bookies.com.
Bookies.com offers sports bettors across the US odds, scores and stats as well as news and picks from a team of US betting experts, handicappers and veteran US sports writers.
Are gambling reviews necessary for the users?
Sites such as Bookies.com and Gambling.com can surely offer some good advices and help to any type of player, it does not matter if it is a newbie or an experienced one. This type of sites provides you with certified reviews and opinions that could help you realize if a gambling site is worth joining or not.
Nowadays, it is very easy to get manipulated or scammed over the internet. Sadly, gambling sites are one of the most common methods used to do such atrocious schemes to the most innocent users.
With that in mind, platforms that dedicate to offering gambling reviews and tests were invented.
Thanks to that, more than 40% of fake online casinos and sportsbooks have been closed down before they could get away with stolen money.
What can Gambling.com be used for?
As it was said previously, platforms like Gambling.com can minimize the risk of investing on a betting site. But, aside from that incredible feature, this interesting platform has a lot more to offer its daily visitors.
For starters, the platform counts with a detailed list of bonuses and promotions available to each and every user without any type of registration needed.
You can go ahead and read about the best bonuses and promotions that you can seize to increase your daily earnings on trustworthy betting sites that have been approved by Gambling.com.
In addition to that, Gambling.com has betting guides available at all times.
You can read thoroughly to understand precisely how the betting site of your preference works and how you can make the most out of it.
This helpful platform also counts with gambling news so that you are able to catch up with all the new regulations, measurements and offers that get released and are part of the gambling industry in all corners of the world.
Lastly, Gambling.com has a betting strategies section. This particular area is filled up with tricks and schemes that you could follow to improve your chances of winning in your favorite games and betting sites.
Influence of Gambling.com in the United States
With the possibility to access Gambling.com from the United States, the players have an immense collection of reviews and guides that will contribute to a safer and more reliable gambling industry within the country.
It is difficult to tell whether the platform will be receiving a high number of visitors on a daily basis or not, since most users simply prefer to go ahead and register on the betting sites without having to read any reviews or advices.
Regardless of that, it is amazing news for the American citizens to have such a prolific and professional site available to them at any given moment of the day.
Gambling.com and the iGaming industry in the country
One of the main reasons why it is said that Gambling.com will not get many visitors from the United States is the fact that online gambling is not authorized in all the states. As a matter of fact, most states in the country have strict laws against gambling in all its different forms.
In states such as Florida, only a number of retail online casinos are able to operate freely and as for the online platforms, they are all banned in the state.
In most cases, the American players are able to register and join any gambling site they want as long as the platform allows them to.
However, it is nearly impossible for any gambling site to operate in most states of the country, forcing them to operate in alternative locations to prevent harsh penalties.