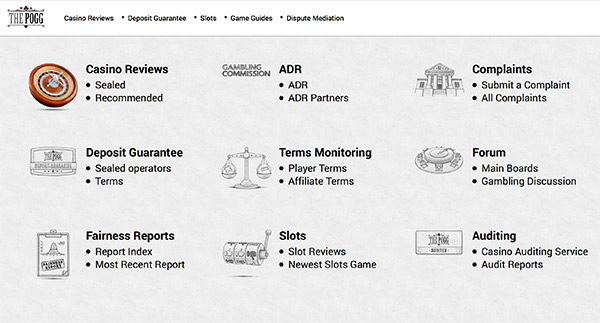 ThePOGG.com has relaunched with a new design. The site is finally mobile friendly which in the casino space, is more than standard. The focus on the new design was to provide a better user experience and to relay the services to the players. The quality of reviews on ThePOGG remains high and the dispute mediation service is one of their standout features to protect players.
Mobile friendly and User Friendly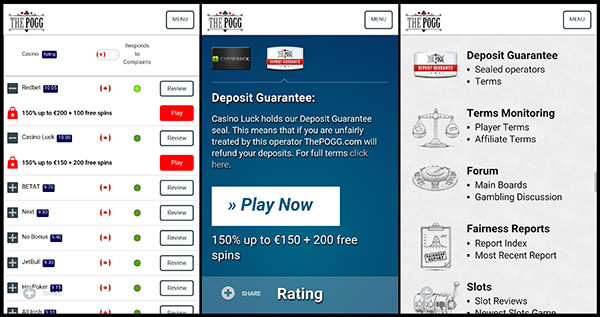 ThePOGG was redesigned by HorseshoeAgency.com with the emphasis on user design. This included ensuring the mobile user experience was better than just making the site responsive design only. The process involved a lot of testing and certainly after the relaunch, more work will be done in order to refine the user experience for desktop and mobile users. With some initial feedback with analytics and statistics, the site can be improved further using this feedback to improve any page by reducing the bounce rate, increasing the time on site and helping players navigate.
About ThePOGG Network

ThePOGG.com started out as a single site but has quickly grown into it's own network with sites like POGGStrategies.com as well as POGGWebmasters.com. POGGSTrategies is an advanced casino game guide that lets players practice various casino games like blackjack, table games and video poker in order to master them. POGGWebmasters was created to offer a mediation service for affiliate complaints and most importantly, to tie in the casino reviews from ThePOGG. ThePOGG believes that affiliates and webmasters have a responsibility to protect players and to recommend brands that offer fair games and terms and conditions to protect players. They offer a service to review the player terms and conditions to detect changes and look out for players. You can view their players terms and conditions here.