Choosing the best affiliate partner in 2021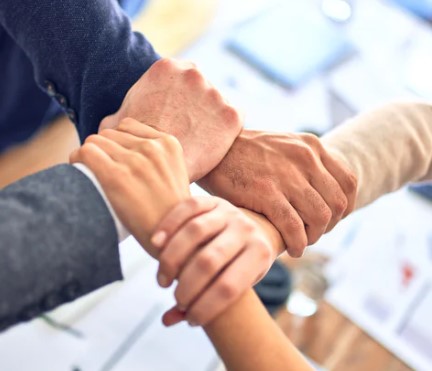 2021 has been a year when the online gambling industry has increased its value and popularity across the whole globe. Players around the world have encountered plenty of online casinos, sportsbooks and other gambling sites that can catch their attention through their betting options and earning possibilities.
There are some betting sites that have not been receiving many new players on their platforms or the number of new players that they actually wanted, and that is when affiliate programs come in.
What does Affiliate Programs do?
These special marketing platforms dedicate all their work to promoting one or several brands at the same time. Getting these kinds of services has been quite beneficial for the betting sites, so it has turned into one of the best options to take when thinking of increasing the popularity of a site.
Since the best affiliate programs have become so relevant in the gambling industry that even the managers and owners of these marketing companies had to start searching for qualified candidates that could help them promote their brands in the most efficient way possible.
Not everyone is suited for the job where it is needed to allure a large number of people to a particular site, so affiliate programs must be extremely careful at the moment of accepting a new partner.
Hiring process
Some affiliate programs prefer to accept pretty much anyone that could promote the brands and then make the decision of letting them go if they did not perform well during a specific period of time or simply they will not pay them since the minimum required threshold is too high and they know that the new partner is not going to make it.
However, this particular hiring method may be a bit risky since the affiliate program may hire partners that could damage the reputation of the site and cost them irreparable losses. So, to avoid that high risk, it is always recommended to search for partners instead of letting them come to you.
Finding prospects may be one of the best methods that you can use to increase the number of partners that are registered on your affiliate program without having to take unnecessary risks.
If you are wondering what ways and tips could help you find and identify the best affiliate partners, here are some of them that you should take into account for sure:
Offer an interesting and worthy to join affiliate program
The first and most important tip to take into consideration when wanting to find quality partners is identifying what attracts them. Once you have identified what they like and what they want to have available on an affiliate program, you have to start offering all of that on your affiliate program. That way, they would want to join it immediately. They will not think twice about it for sure.
After all, the best partners will never want to be part of a mediocre affiliate program that will not benefit them in any way. If you want to hire the best partners, you have to offer the best plans in the market.
Some of the most important features and offers that partners look for on an affiliate program are:
Commission rates: an affiliate program that offers a minimum of 10% or 15% on revenue shares will never draw the attention of any partner. It is recommended to offer a minimum rate that starts at 20% or 25%.

Payment methods: every partner is different and wishes to withdraw his earnings through his preferred payment method. Therefore, an affiliate program should never force the partners to receive their payments through a single banking platform. It is recommended that they can withdraw their well-deserved earnings through more than 5 different payment methods.

Variety of commission plans: the best partners never get satisfied with a simple and generic standard commission structure. You have to offer them lots of plans that make them feel important or special. You can start offering CPA deals or even Hybrid plans. These types of plans normally catch the eyes of the most efficient partners.
Other Recommendations
Join affiliate networks and directories
Taking part in affiliate networks that allow the affiliate programs and the partners to connect is one of the best ways to create partnerships nowadays. Some of those networks include: conferences, meetings or community forums. Any of them can certainly give you a hand when finding a high-quality partner.
These affiliate networks can be online or at a specific location, it simply depends on what you are looking for and your possibilities. If you are searching for partners in other countries, an affiliate network that offers online meetings may be the best option.
The directories are worth taking into account as well. Most of them are free while others will request you to promote them on your affiliate program. These directories give you the chance to show your brand to potential partners without getting in contact with them at any moment.
Create relationships with bloggers and influencers
Nowadays, it is not necessary to own a website to be a quality partner. It is possible to be a quality partner while managing a blog or a social media account. Because of that, it is recommended to start building relationships and trust with these individuals.
You can contact them directly through various platforms such as email, telegram or their social media accounts. You can explain to them why your affiliate program is so interesting and what they could earn if they join it.
It is recommended to look for influencers that dedicate their time to reviewing the online gambling industry due to their powerful impact on the players. They are trusted by many of them so it is quite likely that they can help you increase the reputation of your affiliate program in a short period of time.
Use social media on your own
Social media platforms are accessible to everyone worldwide, from individuals that are just looking to share their experiences and have fun to companies that want to make their brands grow in the market that they are part of. It really does not matter. Therefore, you can go ahead and create your own social media accounts and make yourself visible to potential partners.
You can join the most popular social media sites such as Instagram, Tiktok, Twitter and Facebook. Then, you can promote your brand by adding hashtags to your posts. In a blink of an eye, you will see how many partners will start looking at your site, your offers and eventually, they will join.
Apart from the hashtags, another way to attract attention on social media is the Facebook groups and pages. They can be dedicated to pretty much anything you can think of such as cooking, celebrities, pets and of course, marketing prospects. You can join any of them and start posting and connecting with all the members in those groups and pages.
Conclusion
After having mentioned all of these tips, the choice is yours. These methods can surely help you increase the popularity of your affiliate program within the online gambling industry. Finding high-quality partners is not an easy task, especially now with all the affiliate programs that exist. Remember to be patient, building a reliable marketing platform takes some time, so rushing and pressuring yourself will never do you any good.