Top 5 tools for guaranteed affiliate marketing success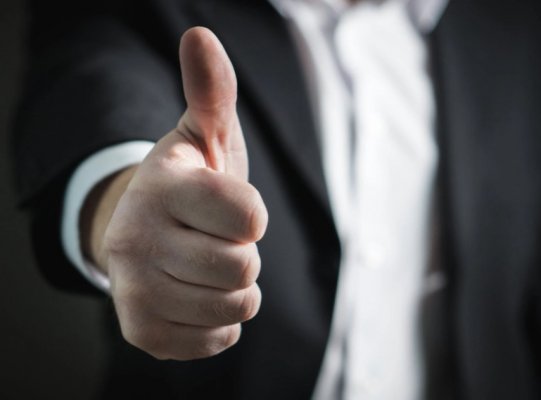 Affiliate marketing is been growing exponentially in the last few years thanks to the high success rate that it has when it comes to making a particular brand, product or service more relevant across the whole world.
Digital marketing has also become important and interesting for professionals since it is a flexible occupation that allows them to earn a decent amount of money while working with no set schedule or tasks, giving them the chance to enjoy a completely free and comfortable lifestyle.
Putting it all together, digital marketing has become one of the hottest trends nowadays and starting from scratch on the industry can be quite difficult for many new professionals.
iGaming Industry
When it comes to the iGaming industry, affiliate marketing is not very promising for the new faces either. Most iGaming operators and developers wish to make deals with renowned affiliate marketers since they are more likely to help them attract a high number of players in a short period of time.
After all, what matters the most in digital marketing is the influence you have on the people and how successful you are at making them visit or use any brand, product or service that you sponsor.
Most likely, there is a tool and feature available out there that can help you with whatever you are struggling with regarding your affiliate marketing business.
With that in mind, here are 5 of the most useful digital marketing tools that you can use to skyrocket the popularity and success rate of your affiliate marketing business:
Flippa
This is one of the most renowned and successful marketing tools available to anyone in the digital marketing industry. What has made this tool so famous is the fact that it helps you build a top-notch affiliate platform from scratch.
Basically, Flippa is a bidding marketplace for anyone looking to buy and sell websites. You can find websites dedicated to anything you can think of on this widely popular tool.
For some users, Flippa is considered to be an Amazon.com or Ebay.com when it comes to finding a high quality website.
In addition to that, Flippa gives affiliate marketers the chance to buy sites with a strong backlink profile that can help them kickstart their SEO growth.
It is an amazing alternative to think about since one of the most important aspects for an affiliate platform is their location on the Search Engines.
With Flippa, you can get a reliable platform at a reasonable price that saves you up the hassle of making your platform become more visible on any Search Engine.
Since Flippa works as an intermediary, it is free to visit and use at any given time. If you are interested in using it, make sure to read its terms and conditions beforehand.
ShareASale
Making partnerships on the digital marketing industry must be one of the top priorities for the affiliate marketers at all times. However, it is not that easy to draw the attention of brands and developers in a short period of time.
It requires consistency and lots of perseverance. At times, it can take affiliate marketers a year or more to strike a deal with a company in any area.
Thankfully, ShareASale exists, and it is available for all the affiliate marketers in the world.
This tool connects publishers and advertisers when it comes to making deals or sales so that they can find success more easily.
ShareASale does all the hard work for you. It finds the most suitable partners and links you up, so you can partner up and help each other out.
It is a great instrument to use if you are struggling to draw the attention of brands and other advertisers.
SEMRush
It is common for new and experienced affiliate marketers to make mistakes and errors at the moment of promoting their platforms.
These seemingly little misfortunes can lead to horrible results, such as a low Search ranking and bad reputation within the market that you are part of.
If you struggle to detect these mistakes, or it takes you too much time to do it, SEMRush is available to give you a hand at any time.
The tool is widely famous for its amazing efficiency when it comes to identifying and fixing SEO errors, wrong use of Keywords and more.
SEMRush is the perfect tool for those affiliate marketers looking to drive the highest ROI for competitors as well as analyzing SEO issues that are present on their platforms.
Ahrefs
Having a colorful and attractive affiliate platform is obviously important for any affiliate marketer that wants to be successful in the industry. But, the design of the platform is irrelevant if it only has bad links.
Ahrefs emphasizes on the quality of backlinks that your platform has generated, allowing you to identify the new ones, the lost ones and all of those sites that are linking to broken pages on your website and are damaging the quality of your platform in all ways.
Apart from the fact that you can get a quick and simple review of your backlinks, Ahrefs also works with the backlinks of your direct competition.
This is a great feature that allows you to know how much your competitors have grown in the industry and what specific aspects you must improve on to beat them.
Yoast SEO
This is one of the best SEO plugins available on the market nowadays. You can add it to any site you work on to improve your overall performance in a short amount of time.
This magnificent plugin offers advanced SEO functionality to each and every website. Some functions available through Yoast SEO are:
Title tag and description customization
Assistance when creating sitemaps
Implementation of meta robots customization
Through the use of Yoast SEO, you will boost the Search Ranking of your website in a short period of time with less than no effort.
Yoast SEO has a free version that counts with a decent amount of functions and features to help you improve the importance of your platform.
However, if you are looking to skyrocket the value of the site, the paid version may be your best option.
The paid version offers you 24/7 support in multiple languages, plus the chance to make use of a great manager that gets rid of broken pages or 410 pages that are damaging or affecting your Search Ranking.
You may consult the different prices and versions available on the Yoast SEO platform whenever you want.
Bonus Tool
StatsDrone
This is an iGaming affiliate tool that tracks the stats of lots of affiliate programs including their bonuses, casinos, percentage of revenues, payment options and many more important data.
StatsDrone has information from more than 500 affiliate programs, and new affiliate programs are added every week and all data is updated regularly.
You will have access to a fully responsive dashboard in which you can check your balance, commissions, revenue share and more important data in a user-friendly website.
The platform is available 24/7 and is full mobile friendly, so you can access anywhere at any time from your desktop, laptop, smartphone or other mobile devices.
You can test this tool by using your 30-day free trial and after that you can pay the starter plan which is only for $29 per month, however, you can also choose bigger plans depending on your needs.