25 Best Gambling Affiliate Portal Designs 2011

Welcome to our listing of the 25 Best Gambling Affiliate Portal Designs. These gaming websites were selected for their style, quality in design and for conversion.
There are many attractive gambling portals in cyberspace but unfortunately for many gambling affiliates, design is usually an afterthought.
While some affiliates believe that an outdated looking design could convert better we still feel that a professional properly designed website can go along way when it comes to converting traffic and earning the respect of your peers including affiliate managers.
After scanning through over 1000 different affiliate websites for casinos, poker, sportsbetting, bingo and more, we were able to narrow it down to the top 25 affiliate portals strictly in terms of design and first impression.
Best Casino Affiliate Designs
AskGamblers.com Winner of the 2010 iGB Affiliate Awards for Best Casino Affiliate. AskGamblers continues to lead the way for better GUI and UX.
When other affiliates start to copy your design elements you know you have done something right. Designed by Desigui.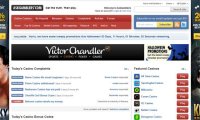 LatestCasinoBonuses.com LCB are notorious for high rankings. They have been copied previously on their designs and content. Now with a new design it is only a matter of time before others try to copycat. Although they have a great design and consistent rankings, the truth is their success is from hard work and providing as much value to their players as possible.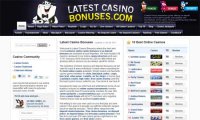 Jackpotfinder.com This casino affiliate has been online for many years but in the past year they have decided to update their designs and have a more professional look.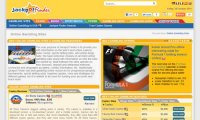 Grem.net (now is casinobonusesnow.com) Another masterpiece designed by Desigui. The design created is different from the normal casino affiliate portals with a different menu navigation on the side.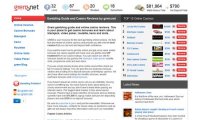 jackpotgraphs.com This casino portal makes our list for combining a clean design that is easy on the eyes and a great concept for casino players focusing on progressive jackpots. This site not only converts on the design but converts on the value.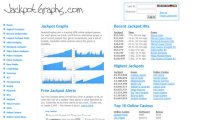 OnlineGambling.com This site is possibly one of the best designs available as a casino portal. The css done on this site has been well thought out and every feature and page on the site has been well planned.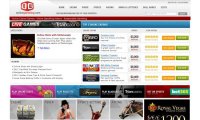 OnlineCasinoReports.com Also known as OCR, this site has been around for many years and they have perfected a design that they know works for them and also does a good job of converting. All pages have been well thought out and the content on the site is a step above most casino affiliates.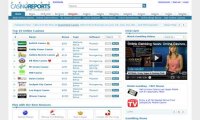 CasinoAnswers.com CasinoAnswers is part of the Dealer Dan network which also includes AffiliateBible.com. The information on the site and the calls to action for the users are probably a stronger asset than the design itself however as a design every page has been carefully crafted with the user in mind.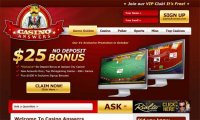 Best Poker Affiliate Designs
everypoker.com A great design with good poker content to match. Our only knock against this site is they are heavily promoting FullTilt poker when the company's stability is highly questionable with outstanding payments due. Time to update!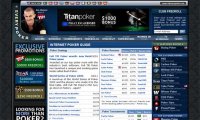 coinflip.com The custom design on this site probably was expensive but well worth the money spent. The site is filled with great content but they promote Victory Poker which is a poker room that has gone out of business long ago.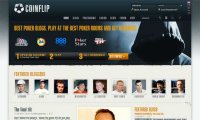 pokerlistings.com The site design on this site is no mistake at all. If anything I would bet money that their current design is the results of hiring a conversion expert to increase conversions. Definitely one of the best landing pages around.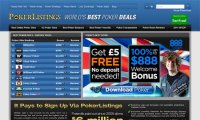 pokernews.com This site is known as one of the top sites for poker news and is regarded as one of the top poker affiliate sites. They have had a solid design for years and their template could probably suit any gaming niche.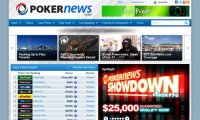 Bonusgenius.com Not surprisingly this site not only looks amazing but was designed by Desigui.com design agency. The css work on the site is high quality and the calls to action on the homepage were well thought out.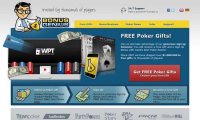 rakeback.com Although rakeback sites tend to almost work like an operator site, this site has created an awesome landing page and if this didn't convert, you know they would fix it.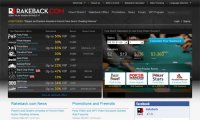 raketherake.com Another great rakeback site, what makes their design special is the focus on player value and conversion. It isn't the flashiest or shiniest site around but you know it converts and has complementary selling points carefully placed on every page.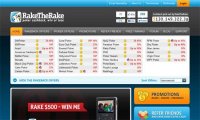 Best Bingo Affiliate Designs
bingobase.com This site is considered one of the leaders in online bingo. The content is great and all pages are carefully crafted with the user in mind for optimal conversion. Bonus points for having a great looking bingo site that isn't all pink!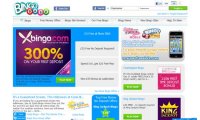 whichbingo.co.uk This is another top rated bingo affiliate site. The design is clean with custom pages. Would make an excellent wordpress or joomla template.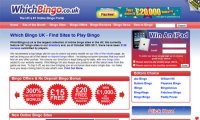 Bingo.org This was probably the best looking bingo site we found as it was easy on the eyes and had a fantastic layout. Even the review pages are carefully crafted to show screenshots, the logos, display text in a good way that is easy to read and scan. The calls to action at the top parts and ends of the articles is done properly.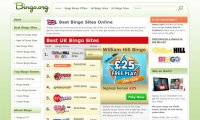 Onlinebingofinder.co.uk The domain is a good bingo domain but the site does exactly what it says it is supposed to do. Most affiliates would have turned this into a banner farm which most bingo sites are but this one focuses on the player value and helps them find the right bingo room. Just play with the slider to select the jackpot size you want and how much you want to pay for a ticket. Great service to players and even better design and layout.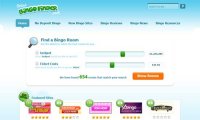 Best Sportsbetting Affiliate Designs
betbrain.com This site did win the 2010 iGB Affiliate Awards forBest Sportsbook Affiliate site. The design is perfect for this site as it doesn't overwhelm the user and does the job of selling.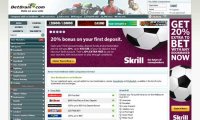 Superbetting.com This website is focused on sportsbetting covering mainly European sports. The designs are made by Desigui.com.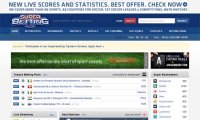 oddschecker.com The design of this sportsbetting portal is simple where the user can easily find what they want to bet on or find information about any sportsbook listed. If this was offered as a wordpress template, we would highly recommend it to start a sportsbetting website with.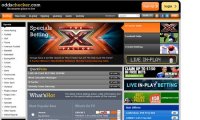 racingpost.com Horse racing is hugely popular around the world and unfortunately there are not many good betting focused websites to cater to this prestigious market. At least Racingpost.com has done an excellent job of it and with their design has made it easier to collect and convert all the traffic.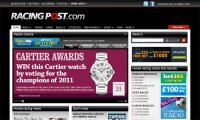 sportytrader.com This site is focused on the French markets with emphasis on football but covering all licensed sportsbooks and any sport worth betting on. They are recongized for having a clean design with well organized information whereas most sportsbook affiliate sites tend to cram too much stuff on a page making it difficult to read.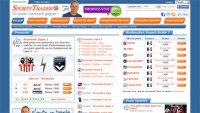 Thesportsgeek.com This site is mainly focused about getting the user to signup to get sportsbetting tips so the design is completely appropriate which is calls to action on every page regardless of what keywords they searched for to end up on their site.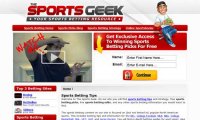 There you have our top 25 list of gambling affiliate websites with the best designs.
If you want help in getting your site looking like one of these you can ask for help from one of our affiliate coaches.
Now that you have seen some of the best in affiliate websites, stay tuned to find out the best from gambling operators with the Gaffg Awards 2011 launching soon!
You can become listed in our affiliate directory and get the chance to vote in the Gaffg Awards.