5 Ways to profit from your iGaming site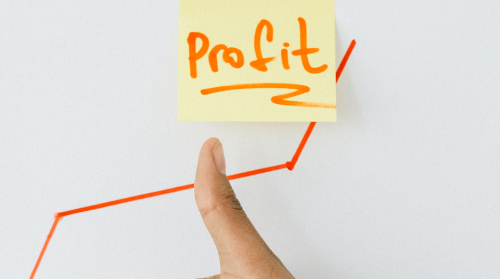 Today, online marketing has plenty of possibilities for webmasters to make loads of money. Not without some hard work first, though.
As it turns out, almost anybody can start a business online, a webpage to sell a product or a service, etc.
The keyword here is the word start.
Depending on how you see it, starting a business online, especially within the iGaming market, can be accomplished in no time.
How hard can it be? Get a domain, create a landing page, and choose your niche. Right?
It all sounds like a dream on paper. However, how do we profit from our page to keep the gears going?
Here are five ways you can profit from your site by adding at least one, if not several, to work in tandem:
Start a blog
Promote as a casino affiliate
Your affiliate program
Have ads
Add a membership
1. Blog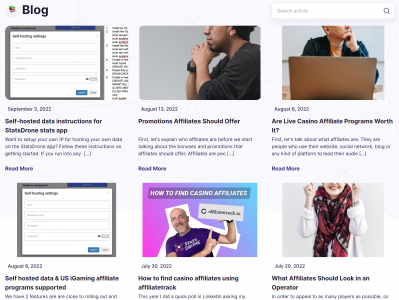 Simple. A blog pulls in traffic. Having a blog and keeping it updated will mainly serve two purposes:
Keep your readers engaged, and direct them to whatever your aim is to sell. In turn, this is what becomes a conversion.
By this point, you should already have decided what your niche is. Start a blog and fill it with content geared towards what your target audience wants.
A plugged bonus here: if your blog is successful, you can add a section for guest posting.
If your blog rocks a high domain rating, it can also bring you top dollar for a bit less effort if people come in with their pre-written articles and are willing to pay to have them on your site.
2. Be a casino affiliate
A casino affiliate is none other than an intermediary between a casino and a player.
Remember when we talked about pulling in traffic? If you're a casino affiliate in the iGaming business and own an iGaming website with a blog, you can see how you could put two and two together here.
Once you become a casino affiliate, you could rack up a huge list of casino bonuses to promote on your page to make that final conversion and earn your commissions.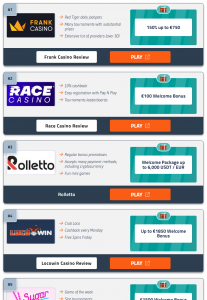 A way to do this is by promoting an online casino, but this is a whole other giant.
3. Your affiliate program
Start up your affiliate program within the iGaming business and promote it through your website.
This could take a big chunk of your time and effort. No low-hanging fruit here.
However, the potential for returns could mean business if you're willing to put the extra mile into your networking strategies.
Let's say you're aiming to sell your iGaming-related product or service and, you managed to get a good start on your business.
Your very own clients, if satisfied, could turn into your best marketers so, why not give them the extra incentive to go ahead and spread the word for you?
Starting your affiliate program is where you will make the most out of it.
Of course, this needs to be built from the ground up. This route requires some hard work, but it will pay off, provided that you set your mind to it.
You'll need to set a reward system for your affiliates, such as the commission model or other incentives. All this adds to the networking strategies and ways to find iGaming affiliates you'll have to put into practice to get your program out there.
4. Have ads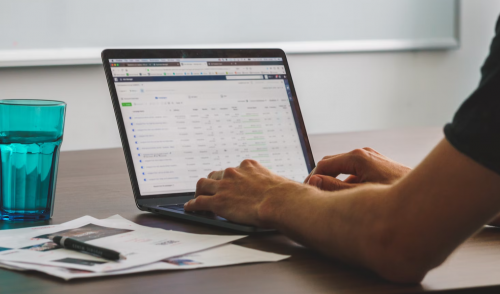 Showing ads on your webpage through an ad network also has great potential for passive income and, let's say, diversifying your content if that's one of your goals.
Throwing this one in the mix with any other options mentioned above for that extra passive income is a plus.
If dedicating yourself to your product or service or getting further involved in the business is not on your plans, you can always use this method to concentrate on creating more content for your page.
Running a blog with helpful content for your readers and throwing ads in the mix also has potential for your site while running on 100% passive income.
5. Add a membership
You could consider your content premium-level content, and adding a membership or subscription for that extra-involved reader is not bad.
A membership for extra features and bonus content can bring a serious uplift to your iGaming site into a grade-A one, provided that those added features carry a value proposition accordingly to the price you're asking.
Members-only sites are growing fast too. Finding the right angle to make it worth it for your visitors is where it's at.
Just make sure the type of content you're providing is something people can't find anywhere else.
A paywall where it matters and where it's meaningful could mean success for your iGaming site with the right strategies in place.
Final thoughts
Any of these methods available to you to make your site profitable will mean as much business as the amount of work you put into them.
While it's true that there's huge potential around in the iGaming business for making money with an iGaming website, it is also true that nobody has reached any amount of success without putting in the effort.
Within our blog, you can find many snippets of information regarding topics discussed here and more.
Make sure to give it a good look and, hopefully, you'll find yourself on the path to success in this industry.