Welcome to the 11th edition of our Gaffg KickstartMonday series where where we help to start your week off on the right foot. You can find all of our
KickstartMonday
series here. In this edition of #KickstartMonday (which is a short one because of BAC2014) we focus on what to do when your website gets copied or cloned. In this article we feature the following:
AskGamblers.com Copied & Cloned
Sometimes being copied is the highest complement you can get as a webmaster. Having your content copied is certainly not cool and it can be just as frustrating to have your website design fully copied or even partially copied, especially if you have paid for a custom design or have made the designs yourself. Some of the top affiliate sites have to deal with these problems and recently
AskGamblers.com
have noticed plenty of sites that have copied elements of their site and in some cases look like 100% ripoffs, or as AG says "it is like a tribute to AskGamblers". As we get the bigger list of
AskGamblers clones
we'll list them here but not link to them of course:
gamingthodds.com
luckbonus.com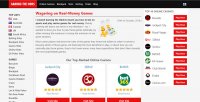 We won't share the personal details of these webmasters but you would think they would protect their whois data but not always.
Finding clones & copied designs
How can you find clones? Sometimes images are an easy giveaway. If you have special formatting of your images you can just go to google and do an image search and it is an easy way to find out if someone has copied you. Heck the logos we have at Gaffg are copied all the time. There are even search engines that help you find traces of code so in some cases, people are ripping off and cloning the sites making it easier for you to spot them. One site that helps you search for code in search engines is 
searchcode.com
There are websites that offer cloning services which maybe might have an ethical purpose but for the rest, it seems like this might be the popular thing to do. Just make sure your content isn't copied along the way too.
Gaffg Awards 2014 are live!
Make sure you vote in this years'
Gaffg Awards 2014
! The awards ends on Dec 5th, 2014.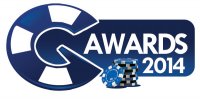 Baby Ricky: This week's LOLorWTF
Welcome to our LOLorWTF segment. You can follow 
#LOLorWTF
 on Twitter if you are bored and just want to find more of these. This week is all about
#BabyRicky
making an appearance at the
Intertops
Sunday Session.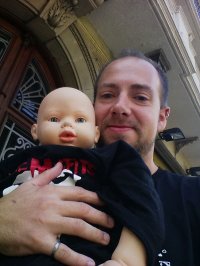 Share or Comment Now!
Join the discussion below and give us your thoughts on this article, if you want to
read more KickstartMonday articles then click here
. If you think someone else would like to read this article then like or share it. If you have ideas you want to share for future articles just 
contact us
 and it would be greatly appreciated. In the meantime may our
KickStartMonday
help get your week started on the right foot. Have a productive week!