Big data and sports betting: How to engage customers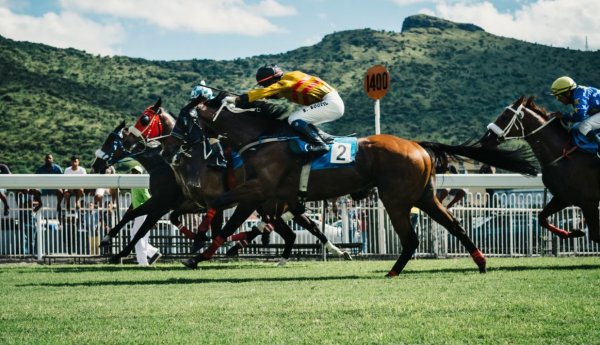 15th April 2016, London (Press Release) - In the build up to the Betting Trends and Strategies conference we look at one of the conference session that is causing a big buzz amongst prospective delegates - "Big data and sports betting: How to engage customers".
In this session, happening at 14:15 on the 9th June, Nathan Rothschild, Co-founder and Partner at iSport Genius, discusses in depth how best to acquire customers, increase their time on site and ultimately how to trigger additional betting activity.
Explaining the concept behind the session Rothschild adds, "Many sportsbooks are yet to realise the potential that lies in big data to increase consumer engagement. The key here is not only high quality, deep data but the analysis of this data which can result in really interesting insights and also be extremely compelling calls to action.
An example may be that a particular team has performed extremely strongly at home in night games in the wet; a bettor will likely want to act on this information next time this particular team is playing under those conditions. There are many stories like this that data can tell, but as an industry we have only scratched the surface despite the desire for this information being wide-reaching."
The session will also look at gamification and the display and user experience of data provision which Rothschild states "can make all the difference between an engaging and confusing platform." He adds that "As you start dealing with more complex data, being able to explain what is going on to users and allow them to understand the key insights instantly is an important element in the effectiveness of such a service."
Big data within sports betting is becoming more and more important in the acquisition and retention of customers. This session will give delegates a well-rounded look at how big data works and how best to use it to improve their customer retention.
The "Big data and sports betting: How to engage customers" session will offer delegates plenty of actionable objectives and ideas. And as Rothschild adds before signing off, "Data can also be fun (even for people less geeky than I am!)"
BeTS 2016 will be held on the 9th June 2016 at the RAI Exhibition and Convention Centre in Amsterdam as part of the iGaming Super Show. The conference is free for all delegates to attend.
Betting Trends & Strategies is part of the iGaming Super Show. The iGaming Super Show is taking place from the 7th- 10th June 2016. You can guarantee your place by registering for free here
"How to make players feel engaged when betting?" is one of the most important questions that an online betting site owner has to answer in order to achieve success. However, it is quite difficult to answer as well. That is the reason why there have been so many conferences and meetings between betting sites' owners with the purpose of finding the answer to that particular inquiry.
Creating and releasing a betting site is not as easy as it may seem for many people. It is a long and arduous process that involves lots of thinking and investing. After having launching the site, the owners and partners have to find the way to stand out and attract new players on a regular basis. New betting sites certainly have to invest large amounts of money on marketing in order to make that happen.
Some of them make deals with affiliate programs that could help them do it quickly, while others prefer creating marketing strategies on their own. The use of social media is one of the best and easiest options available to these sites nowadays.
A gambling site has to focus on specific territories as well. That is because there are still a lot of countries across the globe that do not authorize the use of betting sites, forcing these companies to get away from key spaces that could comfortably help them grow in the industry.
Another aspect to take into account when searching for ways to make the players feel engaged with the site is the gambling options available to them. Many betting sites decide to offer casino games only, while there are others that make the decision of offering the chance of betting on sports events only.
Clearly, these particular sites will not be able to grow quickly in the competitive market that online gambling is. The players want to have as many options as it is possible in a single place.
Despite the fact that these are websites that do not require players to move physical-wise, they simply start feeling annoyed and disappointed when they realize that the website does not have a wide variety of options available.
Therefore, one of the best strategies to take into account for a betting site is providing different gambling sections such as sportsbook, casino games, live casino games and even virtual games.
Mobile gaming is another relevant point that could easily make the players feel engaged with a betting site. The users are placing bets and playing casino games from their phones and tablets more frequently.
Most of them just love the fact that it is possible to earn extra money from pretty much any place at any given moment. The chance of betting from mobile devices gives them a boost in motivation that could make them invest and engage with the site in a matter of minutes only.
One of the main reasons why mobile gaming has become so important in the industry is because the players do not have the time or energy to sit down in front of a PC to place some bets.
After all, more than 90% of the players registered on betting sites worldwide are workers or students that have too many responsibilities to focus on every day. Betting from mobile devices offers them the chance to bet while doing simple and quick tasks like traveling on public transportation and sitting on a bench outdoors.
The gambling industry is growing rapidly, for sure. New strategies and tactics have to be considered by the betting sites as fast as possible, so the initiative of having these conferences can help the cause without doubts.