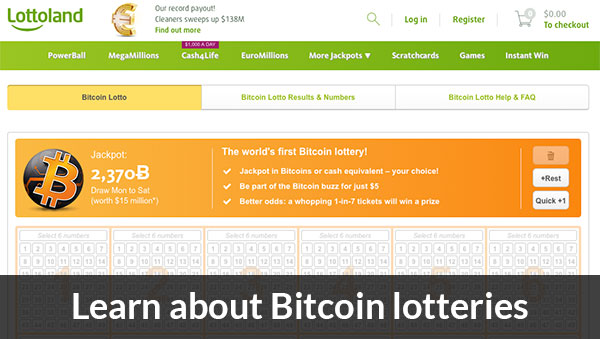 Bitcoin is all the rage these days as it seems like many new online casinos take Bitcoin leading to the rise of Bitcoin casino affiliate programs. Online lotteries are still in their infancy and it is the last frontier of online gambling which has taken the longest time to mature for a segment of the gambling industry. Our online lottery affiliate programs directory has been steadily growing the past year and there has been a recent spike in a new type of lottery which is focused on Bitcoin for payments and blockchain technology for how the programs are managed. Now there are a few Bitcoin lotteries on the scene and although the industry hasn't been taken by storm on these new lotteries, it will probably be slow organic growth that will allow these lottos to take off. Of course if Bitcoin ever goes on another crazy bull run like in December 2017 then maybe more players might block to this Bitcoin stuff.
BitPlay Club Lottery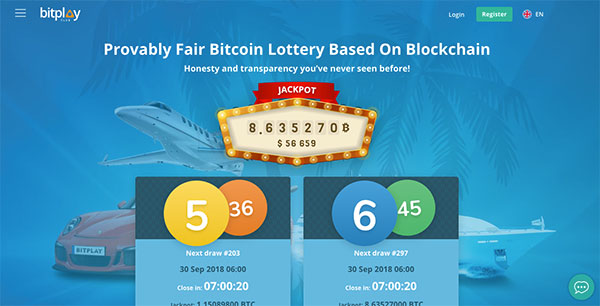 Now we have lotteries that are completely focused on Bitcoin where that is the main method of payment and the prizes are won in Bitcoin, not in money. One of those new lotteries is called BitPlay.club and at the time of writing have lotteries that are 1.15 BTC and 8.63 BTC or Bitcoin. These draws seem to happen every few days and they call it a provably fair lottery which uses the provably fair algorithm where users can learn more about the randomness of their draws on their Check Fair Play page. Bitplay Club lottery lists their entire draw histories and winnings on their site which dates back to March 11th, 2018.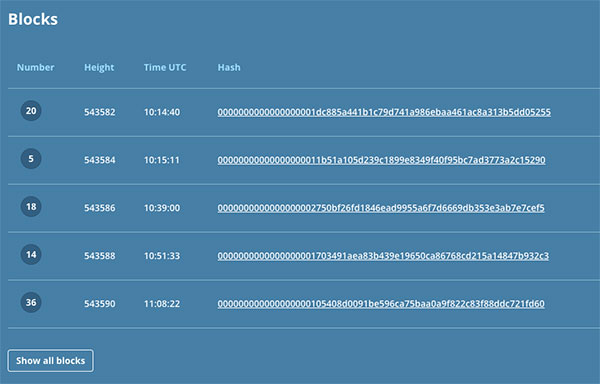 Trueflip Lottery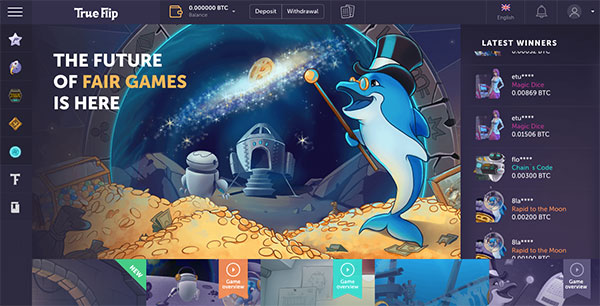 Another recently launched Bitcoin lottery is Trueflip which has temporarily shut down their affiliate program for upgrades. Trueflip even has some of their code published on Github which includes their prizecounter, trueflip contracts and their token holder which you can view at https://github.com/TrueFlip. Trueflip has a few names for their lottery games like Rapid to the Moon, Chain's Code and Pirate Bay. Trueflip takes Bitcoin, Ethereum, Dogecoin, Litecoin and Dash for cryptocurrencies.
Lottoland, the world's first Bitcoin lottery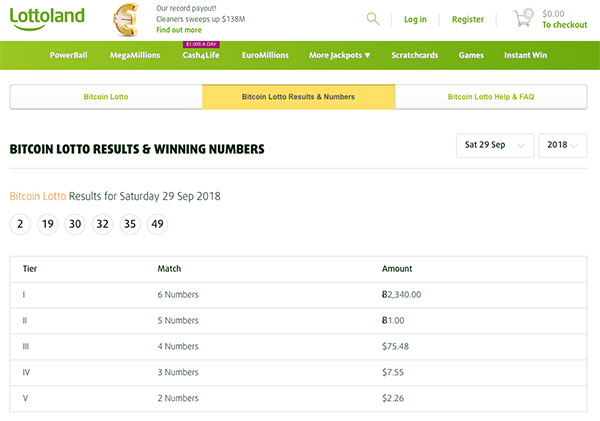 In December 2017, Lottoland announced their Bitcoin Lotto claiming to be the world's first. At the time of launch they announced a prize of 1000 Bitcoin for a prize. At the time of writing, their lottery was worth 2370 Bitcoin which happens to be worth $15 million USD.
Online lotteries are already popular with with sites like Lottoland leading the way in popularity. Lottoland doesn't overly promote their Bitcoin lottery on their site but it is there if you search for it.
Where to find Lottery Affiliate Programs
Just look inside our lottery affiliate program directory and we are constantly adding new lottery affiliate programs all the time. For affiliates looking to get into the online gambling space, online lotteries are the last frontier where there is still a chance for sites to compete and become an established webmaster. If you are looking for bitcoin casino affiliate programs we have a blog post just for that too.