Bodog Affiliate has just announced that they will be managed by a 3rd party supplier called Betting Partners.
The Bodog Affiliate program has announced a new name for their affiliate program:
Betting Partners
.
The new platform promises a better experience for affiliates plus all of their previously tracked players will be migrated.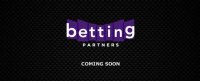 The email to bodog affiliates states that tracking in the old system will remain in place for 6 months where affiliates have enough time to save their reports.
Bodog have made many announcements and improvements to their image in 2011.
They announced they earned the first UK gaming licence, they also became the football kit sponsor for West Bromwich Albion.
Last but not least they move out of the American markets and focus more efforts on regulated markets.
Keep an eye out for our Betting Partners Review.
You can read the Betting Partners Affiliate Program Review here.
Looking for Mobile sportsbetting affiliate programs?
We have a section dedicated towards affiliate programs that have applications and Wap versions of their sportsbooks so users can bet on sports anywhere, anytime.