Bodog Affiliate announces deal with Betting Partners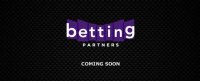 Bodog Affiliate has just announced that they will be managed by a 3rd party supplier called Betting Partners.
The Bodog Affiliate program has announced a new name for their affiliate program: Betting Partners.
The new platform promises a better experience for affiliates plus all of their previously tracked players will be migrated.
The email to bodog affiliates states that tracking in the old system will remain in place for 6 months where affiliates have enough time to save their reports.
Bodog have made many announcements and improvements to their image in 2011.
They announced they earned the first UK gaming licence, they also became the football kit sponsor for West Bromwich Albion.
Last but not least they move out of the American markets and focus more efforts on regulated markets.
Keep an eye out for our Betting Partners Review.
You can read the Betting Partners Affiliate Program Review here.
Looking for Mobile sportsbetting affiliate programs?
We have a section dedicated towards affiliate programs that have applications and Wap versions of their sportsbooks so users can bet on sports anywhere, anytime.

What changes may bring the new affiliate platform?
The new platform was created with the purpose of offering a newer and fresher experience for all the affiliates registered on the Bodog Affiliate program, now called Betting Partners.
Many webmasters may consider this change a bit unnecessary, but it is important to keep in mind that these online platforms have to be updated on a regular basis so that they can keep up with the new trends and requirements that are created almost every year.
This new affiliate platform promises to provide a wider number of marketing tools to all the already registered affiliates and the brand-new ones that may register in the near future.
The Bodog Affiliate program was known for its prolific options in terms of marketing, however, this betting company has always looked for improvement in every way, even when things do not seem to need a change.
Therefore, the new Betting Partner platform may turn it out to be one of the most advanced and interesting affiliate programs to be available on the web up to this day.
What can the affiliates expect from the new Betting Partners platform?
The affiliates can expect to find the same usual commission structures plus some new innovative ones that may help you increase your earnings on a monthly basis. In addition to that, the marketing tools available on the new platform will be interesting, without doubts. They are set to be good enough to allure the visitors of your site within a couple of minutes or less.
In case you were never part of Bodog Affiliates and you wish to know more about the offers available on the new Betting Partners program, here are some of them:
A decent standard commission structure.
Affiliates are paid based on how much net revenue they generate for the Betting Partners brands. This is calculated with the following formula: gaming earnings - chargebacks, bonuses, fees, taxes, and processing costs.
A minimum activity clause is also included in the Betting Partners affiliate contract. Affiliates must have at least three new depositing players during a six-month rolling period in order to be paid commissions at the agreed-upon rate.
Affiliates that do not match this criterion will be relegated to a considerably reduced flat commission rate, but this will only happen up until the affiliate is able to increase its volume of players.
It is possible to have a CPA deal active on the account.
Affiliates may ask about a CPA (cost per acquisition) payment plan. Instead of lifetime commissions on each player's activity, those who are authorized under this scheme are given a one-time charge only. Any CPA deal must be discussed in detail with a Betting Partners affiliate manager, and it is also important to point out that not all the affiliates are accepted to have this alternative plan active on their accounts.
Easy-to-understand software.
Betting Partners' principal interaction with affiliates is the highly trustworthy MyAffiliates platform. Members of the program can use this software to track their progress over time, view real-time information that could help them make good decisions and keep track of their commissions without having to contact an affiliate manager at any given moment.
Punctual payments
Those who qualify for payment from Betting Partners will receive their commissions within the first 15 days of each month. The amount of money an affiliate must make in order to be paid is determined by the method he or she picks.
Those that pay using credit cards, courier checks, or player account transfers must have a minimum of $200 in their account. However, if your chosen method is Bank Wire Transfer, the minimum threshold is set at $1,500.