Gaffg Awards 2012 Winners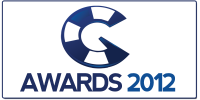 Presenting the winners of the Gaffg Awards 2012!
The Gaffg Awards 2012 has concluded and we have given out 5 awards for Trusted Affiliate Manager, 5 awards for Trusted Affiliate Program and 3 awards for Charity Recognition Award.
This year sees some familiar faces and familiar affiliate programs compared to last years' winners of the 2011 awards but there are a few new winners this year.

Thanks to all the gaffg affiliates that have voted.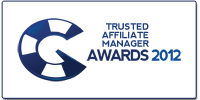 Trusted Affiliate Manager
These affiliates managers were picked by our Gaffg Trusted Affiliates as being the people they trust the most. Of course trust is something that is earned and these affiliate managers have earned it through hard work, excellent communication with their affiliates and going above and beyond for their affiliates.

Anthony Hodgetts - Coral Connect
Anthony is the main affiliate manager behind the newly revamped Coral Connect.
He is a very experienced affiliate manager and he knows what affiliates need and what is important to them.
This is his second time winning a Gaffg Award for Trusted Affiliate Manager as he won this award last year as the affiliate manager for Betfred Affiliates.

Martyn Beacon - Affiliate Edge
Martyn is the face (or head) of the affiliate program for Affiliate Edge.
Affiliate Edge has been around for many years and affiliates know Martyn is dedication to his job and always takes the time to help his affiliates.
This is also the second year in a row he has won a Gaffg Award for Trusted Affiliate Manager.

Ashlea Morris- Bet365 Affiliates
Ashlea joins a list of many Bet365 affiliate managers who have won awards and been recognized for their hard work and dedication towards helping affiliates.
Bet365 Affiliates is also a winner this year for Trusted Affiliate Program.

Keith Hathaway - Redbet Affiliate
Keith is a hard working affiliate manager for Redbet Affiliate mainly in charge of the casino aspect of the company. He responds quickly and is known to work overtime to get his job done.
If you need anything from Redbet, Keith is eager to help.

David Merry - Castle Affiliates
David is a young but experienced affiliate manager representing Castle Casino. He has earned the trust and respect of many casino affiliates and this award certainly proves that.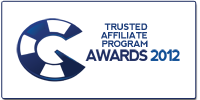 Trusted Affiliate Program
It is important to work with affiliate managers that you trust but equally important to have an affiliate program you trust just as much.
The following programs have been voted for by Gaffg affiliates as being the gambling affiliate programs they trust the most.
They are listed below in alphabetical order, here are the 5 trusted affiliate programs:

Affiliate Edge
Lead by Martyn Beacon, who has now won back to back Trusted Affiliate Manager awards and now working with Sarah Mackness, these affiliate managers are working hard for the program growing it into one of the best casino affiliate programs around.
This is the second year that Affiliate Edge has won a Trusted Affiliate Program award.

Bet365 Affiliates
Bet365 is a popular betting brand with nearly 10 years of serving players and working with affiliates.
They have a large number of affiliate managers to work with covering different gaming products and different markets.
Bet365 Affiliates has been winning many awards for years and this is the second year in a row they have been picked for Trusted Affiliate Program.

Coral Connect
Although Coral Connect is a newly organized affiliate program, their gaming company has a long and extensive history.
Lead by Anthony Hodgetts, who has won back to back Trusted Affiliate Manager awards, Coral Connect has assembled an all star lineup of affiliate and marketing managers to make Coral one of the best online gaming companies around.

GoWild Affiliates
GoWild Affiliates continues to grow and has maintained a high level of trust amongst affiliates.
Many affiliates regard this program as one of the best Microgaming casinos to work with and their previous awards and nominations certainly verify that.

Referback
Referback are a long-established casino affiliate program with Microgaming casinos.
Their marketing program continues to grow and is filled with experienced and dedicated affiliate managers.
Referback are one of the earliest affiliate programs for Microgaming casinos and throughout the years they have maintained and earned the trust of affiliates.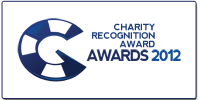 Charity Recognition Award
The online gambling business is a wealthy industry that continues to grow year after year.
For many, the gambling business is known to donate time, money and resources to charity organizations and those less fortunate.
At Gaffg we feel that online gaming companies have more to give and that the ones that do deserve more recognition.
This award is to salute to those gaming companies that do donate their time, money and resources to any charity organization.

Betfair Affiliates
Betfair has recently listed in their annual report of donation £384,700 to charitable causes.
The number of charity organizations that Betfair gives to is too long to list and worthy of another blog post or you can view everything in detail in the corporate responsibility page dedicated towards every charitable cause they contribute towards.
http://corporate.betfair.com/corporate-responsibility.aspx

Coral Connect
Coral Connect although is a new program, their main company has been giving to charitable causes for years.
This year the new team at Coral Connect participated in Movember raising money and awareness for prostate cancer and had 6 participants from the company.
Also the parent gaming company GalaCoral is committed to a charity which is Macmillen Cancer Relief.

Neteller Affiliate
Neteller is an online payment processing company with an affiliate program where affiliates can refer and recommend Neteller for their players.
Neteller won the Charity Recognition Award last year and return as winners. In the past 2 years, Optimal Payments has for the second year in a row raised over $10,000 for Movember.
The people at Neteller are always proactive when it comes to charity work and also supports Kiva.org.

Rewards Affiliates
Rewards Affiliates is lead by Renee Mate and she is always proactive in ensuring the company and employees contribute to charitable causes.
Rewards Affiliates won the Charity Recognition Award last year and are repeat winners this year.
They have recently raised over $15,000 from an art exhibition and in March they raised over $45,000 for Worlds greatest shave with 33 participants including 2 women.