Gambling industry in Canada 2021 - Statistics & Facts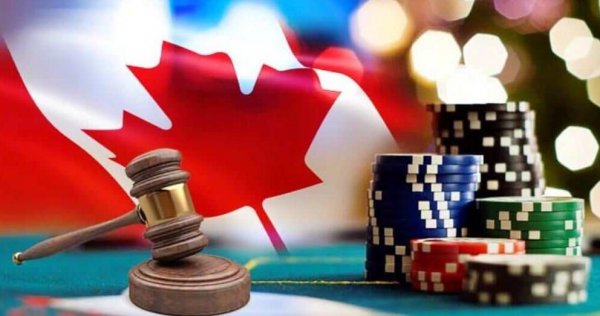 The online casino industry has grown enormously in recent years, this is due to the need to access all the fun that casino games offer, but without having to sacrifice the comfort of home.
The appearance of the first online casinos began to be formally seen in 1997 and, since then, they have been evolving to offer all people around the world a safe, pleasant, and enjoyable experience.
Today, online casinos far outnumber conventional land-based casinos. In Canada, those physical casinos were reporting losses even before 2020 and the contingency that came with it.
Such losses reported up to a 24% decrease in revenues nationwide. For the same reason, states such as Alberta, British Columbia, Ontario, and Saskatchewan have launched their online casinos.
This decision is due to the need to provide players with a reliable and safe place to invest their money, and of course, to recover part of the revenues that were lost with land-based casinos.
Interesting Facts and Statistics
The Canadian online casino market is varied and interesting. For example, it is known that around 4 billion dollars are currently spent on foreign online casino games.
While this figure may seem incredible, it falls short when compared to the $13 billion currently generated within Canada.
But what exactly are Canadians' favorite games? What do they look for in online casinos?
While slots games are the undisputed kings of online casino games, in Canada the story is quite different, where lotteries are the definite winners of the public's attention.
Half of all Canadians who participate in gambling-related activities have participated, in one way or another, in a lottery game.
On the other hand, the least popular seem to be sports betting, as it only gets a small 3.1% of the Canadian market. Although, card games and horse betting also have a small percentage of participants with 3.5% and 3.6% of the market respectively.
Right after the lottery is scratch cards and raffles, followed closely by casinos (both physical and online).
However, since 2020 and as a result of the global situation, online casinos have gained enormous popularity among all types of players.
Increasingly, online casinos are seeking to more closely emulate the experience offered in land-based casinos, adding the advantages of accessibility and increased rewards.
Here are some other interesting facts about online casinos in Canada:
There are currently more than 2,000 websites offering online casino gaming services (and this number is growing daily).
Online casinos return more than 96% in wins. On the other hand, land-based casinos return below 60%.
Online casino gamblers prefer playing between 4 pm and 6 pm, as they say, that's the time when they make the most money.
The Dark Side of Gambling
Even if modern technologies have allowed us to have at our disposal access to thousands of online gambling sites, the reality is that beyond all the good that this represents for the industry and its affiliates, it has also allowed us to accentuate the "bad" side of the industry.
Practically, there are few limitations or obstacles to access this type of content. Because of this, regulatory organizations have found it necessary to promote a healthier gambling environment and reduce the problems that gambling and betting bring with them.
In recent years, protocols, rules, and regulations have been created to reduce the negative impact of this industry on society.
In this regard, we can state the following:
About 350 million people in the world have problem gambling habits.
Of these 350 million, at least 220,000 reside in Canada. In turn, 1 million of this group have high-risk gambling habits that are likely to worsen if not treated in time.
The most problematic gamblers in Canada have lost more than $500,000 annually. However, the percentage of problem gamblers in Canada has decreased from 2002 to 2018.
About 75% of Canadians participate in some way in gambling.
The current Canadian gambling revenue (2020) is around $16 billion.
Gambling demographics
The number of online casinos in Canada has almost doubled from 78 to 147 between 2002 and 2018. The number of online casinos is also increasing exponentially.
Ontario has the largest gambling revenues of any province ($3.8 billion). Quebec is next with $2.73 billion, followed by British Columbia with $1.2 billion.
Most people who gamble (inside Canada) are between 35 and 50 years old. However, Bingo players are usually older than 40, while younger people prefer a more dynamic type of gambling, such as online gambling, for example. Slot players are usually older than 55 years.
Canada is the eighth country in the world in terms of online gambling.