Google allows sportsbetting ads to be shown in certain US states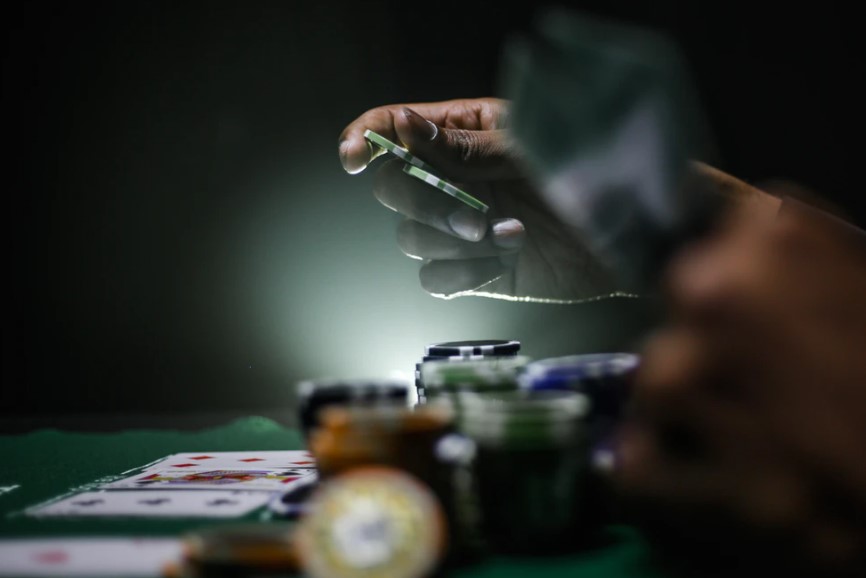 Google's gambling policies has shifted towards allowing ads containing gambling and sportsbetting sites to be displayed in at least eight US states.
Nevada, New Jersey and West Virginia were previously the only states that allowed advertisement for gambling sites within their platform, now Indiana, Iowa, Pennsylvania, Montana and Rhode Island were added to the mix. These changes are part of the limited beta program that the company is going through as a part of their plan to fully remove their actual advertising ban on wagering.
The changes came through an update to their ads policy on October 15th, while releasing the following statement: "We will allow ads for sports betting in the following states, in addition to Nevada, New Jersey, and West Virginia, as part of a limited beta in the United States: Indiana, Iowa, Montana, Pennsylvania, and Rhode Island."
In May 2018 the US Supreme Court allowed states to legalize sports betting individually, hence the recent move by Google. Operators will now be allowed to publish online ads through Google Ads, YouTube, AdMob and Google Display Network.
The industry is waiting for the ban to be lifted. This new way of using googles ads services is giving online casinos an extra push in having new ways of attracting new customers due to the increase of exposure of Googles search engines.
The company still emphasizes their support for responsible gambling and abides by the local laws in each territory. Each and every one of the advertisers needs to receive a Google Ads certification, and some of the requests they need to fulfil are, for example, that the advertisers themselves have to promote responsible gaming and never target an underage public.
Google embracing the new gambling era
After having added 6 new states to the ones that can make use of Google Ads to promote their services, Google is showing how important it is to consider the gambling industry relevant and worth caring about.
The industry has been growing incredibly all over the world. It is possible to gamble on sports, casino games, virtual games and more from your house or anywhere else. Certainly, gambling has been developing to the point where it is impossible for the governments to overlook it.
Google understands that the industry has to be taken into account and therefore, letting them use a powerful tool such as Google Ads can push the development even further.
United States and the gambling evolution
The fact that United States does not allow the use of gambling sites comes off as a surprise for many players worldwide. Many of them think of it as absurd since the country is known for its gambling culture and history thanks to states like Nevada and Louisiana.
However, not all the American states think the same. Most of them consider it better to keep the gambling practices prohibited.
Some of them have stated that legalizing all the gambling forms available would be devastating for the American economy, since many players would get addicted to it.
The United States government has let the states choose for themselves on this matter. They can make their own regulations and licenses like the state of New Jersey or simply leave it as it is.
Would it be a bad idea to legalizing gambling in all the states?
Surely, it has been one of the most common questions that iGaming experts and players have asked themselves.
Maybe legalizing the industry in the country would not be a good idea after all. Maybe the players would go crazy and lose all of their savings on the platforms if it were the case.
It is certainly difficult to tell if all of that is true, but in the meantime, it is just a complete assumption.
The gambling addiction in the United States
According to several surveys and stats conducted by American authorities, at least a total of 2 million citizens are addicted to gambling in any of it forms.
An alarming figure that has left the government and authorities worried about how the number would rise if gambling was legalized as a whole in the nation.
As a matter of fact, it is said that if the country allowed all kinds of gambling practices, the estimated number of addicted players would go over 10 million.
What causes so many people to get addicted to gambling?
Typically, people begin gambling for pleasure or just fun, then, they lose money they did not want to lose and start chasing that loss until all of their money is gone.
That is the most common reason why a lot of people end up getting addicted to gambling. They just believe that they lost once and playing multiple times would get them their money back.
Another of the reasons why gambling has become such a regular and strong addiction is the lack of emotional stability, the players tend to look for gambling activities when they feel sad, lost or depressed.
Many of them feel a rush of adrenaline through their veins when they are gambling, that rush gives them the sensation of happiness that they have lost due to other personal issues.
Google and the gambling awareness
Google is completely aware of how powerful its tool, Google Ads, can be if it is used correctly. Now that gambling sites are able to use it, a higher number of people will be able to get to know new online betting sites that are available in their states.
The betting platforms will become popular very quickly. Knowing that, Google has made sure to spread awareness about all the consequences and damages that compulsive gambling can cause to anyone so that they avoid getting carried away by any game or bet available to them.