Google Penguin 2.0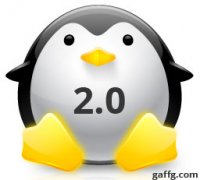 More SEOs and webmasters pay attention to Google's latest update: Penguin 2.0
This article talks about the recent Penguin 2.0 update but watch the video by Matt Cutts to understand it in better detail.
Penguin and Panda are commonly mixed up and misunderstood by many but Penguin has to do more with spam and link building.
Google's Matt Cutts has announced on his blog that Penguin 2.0 has been rolled out starting on May 22nd, 2013.
http://www.mattcutts.com/blog/penguin-2-0-rolled-out-today/
So what does this mean for webmasters?
It is hard to say as Matt explains these changes will be felt over the next few months.
My assumption of the update is to try to go after sites that have been ranking well due to their paid links which are typically have some significant page rank and are follow.
When I look at many link profiles it is rare to see something that looks natural and with online gambling, high ranking sites have probably the worst looking link profiles but of course the name of the game is to rank.
So what should webmasters try to do more of in the future? It sounds like do the opposite of what used to work years ago but will get you banned today.
Ads
Ads are never going to disappear and people will buy them as long as it represents a source of traffic.
You can go for ads but perhaps you might have to be more conscious if these ads are passing page rank and if they appear on multiple pages as well.
Relevant Links
Anyone can buy links but perhaps now google is adjusting their algorithm to discredit certain links that have nothing in common with your topic.
Using a local topic like 'New York City Photography' as one example, getting local links from NYC businesses and in particular photography places is going to be harder to acquire, harder but not impossible whereas you can easily buy 100 links per month coming from all sorts of low quality websites: generic blogs, link directories, comment spamming etc...
 Anybody can get these links so it seems like at some point in the future, google will stop giving credit to these links, or in many cases use it as a means of punishing sites trying to manipulate their rankings.
So if your link profile does look like this, you might want to act fast.
Google hasn't said a whole lot about link relevancy but it seems obvious that non relevant links appear to be more spammy.
Link Baiting with Quality Content or Value
If your content is so good and worth sharing or your site provides a great value to users, they will naturally share it.
Of course when people do this, it usually means the links coming back to your site are relevant.
In the video Matt Cutts discusses trying to reward sites that are of higher quality so if you focus on quality and value, people will share out and link your site.
My predictions
What I believe is going to happen is sites will start ranking better based on having more relevant links.
Over the past year I haven't seen sites rank as high as they used to with link profiles that have completely nothing in common with the websites that are linking to them.
I believe this will change. I also feel that sites that offer a better value and service to the users will find their way to the top as well.
Sites that offer better value tend to get shared more in all capacities: email, social media, word of mouth, etc...
Quality of websites can be judged based on how often it is shared as well as the bounce rate of a site.
Conclusion
For many webmasters they are probably going to be hit hard by this and I have seen many of them give up completely because what used to work in the past, isn't working anymore.
If your site has plenty far more follow links than it does nofollow, this could potentially be an issue especially if the links come from lower quality sources.
Webmasters might have to be in cleanup mode for this.
At the same thing, good quality links might be a bit harder to come by and this is the reward for the webmaster that works harder and smarter.
While all of this is happening, webmasters should be focusing on making their sites better for the user.
There has never been a better time or bigger reason for it. If you have traffic, you should be focusing first on trying to convert as much of it as possible.
Matt Cutts did mention once again "Authority" and this can come in a few forms, one is being an expert in your topic, which implies the content is the best and as well people knowing who wrote the content.
This goes all the way back to the authorship and this will probably starting to play a bigger role in marketing and trust.
Now that Penguin 2.0 has been released, keep an eye out for more SEO articles and webmasters complaining of being hit by penalties.