How often affiliate marketers need to blog to compete in 2021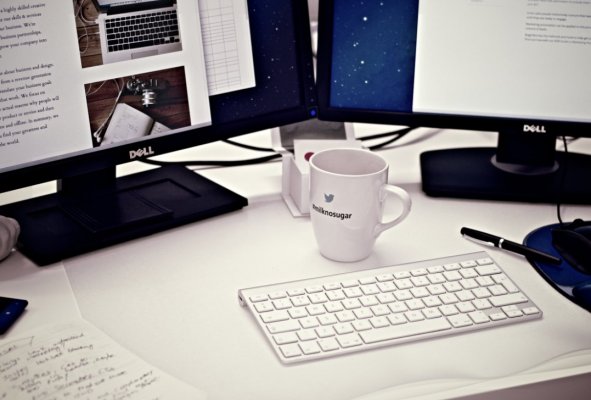 The digital marketing industry has been growing rapidly over the course of the last few years. There are many marketing platforms as well as individual bloggers working to grow on the industry and attract a high number of visitors to their respective sites on a regular basis.
It is not that simple or easy for many of those bloggers, since the competition is quite harsh to beat. In most cases, affiliate marketers offer incredible content and tips, but the users are already focused on another platform that has been operating for more time, turning it more than just difficult for new marketers to draw the attention of blog visitors.
Friendly website
There are many aspects to consider when it comes to developing an attractive and compelling blog nowadays like available content, animations and the market niche that the blog focuses on, so any website must have lots of colors, attractive content, catchy topics and other interesting content for all kinds of players.
Apart from that, it does not matter whether you are an experienced affiliate marketer with a big and loyal fan base or a brand-new affiliate marketer looking to start and grow in the industry without having many visitors on a regular basis, all blog visitors want to have new content to read and analyze frequently.
Check the competition
We always recommend you to check out the competition to see what are they doing, and who knows you can get some ideas or do things better than them. This may seem dishonest but as long as you don't copy anything everything is good, also you can bet that the competition will check your website too, so is fair and square.
On the other hand, if your blog struggles to attract new visitors, here are some tips and advises that you can take into account to make your blog more appealing and interesting:
Get rid of long paragraphs and texts
Usually, blog visitors are looking for quick and easy explanations on a particular subject. Therefore, having a blog full of long paragraphs and texts is just going to make the users feel overwhelmed and stressed out in a short period of time.
Blog visitors tend to be users that do not like to read books or long texts, since they consider them to be unnecessary or plain boring. You must distribute your site's information in a more concise and straight-to-the-point way.
For instance, you can shorten every paragraph and highlight the most important words or sentences so that the users can identify the most relevant parts of the text easily.
Not all the visitors think alike, so you can start offering the long version of the information as well as the short and quick version, that way, you will be able to attract both types of users, the ones that love reading long texts as well the others that prefer shorter and more simple information.
Illustrate or explain your point of view
A blog is all about what you think of a particular subject. A blog cannot be focused on offering information from other sources only. If that were the case, blogs would not be popular, since the users can simply visit the source's website themselves.
With that in mind, it is common for bloggers to find it difficult to explain the visitors of their platforms what they are trying to say through their texts and opinions. At times, the information can lead to an undesired response from the users and cause trouble on your platform.
Because of that, some of the best ways to let everyone know what you mean is examples. It can be real life stories, short videos, GIFs or even images that make it simple for each and every visitor to understand your point of view from beginning to end.
Be transparent and innovative
As it was said before, blog visitors are not looking for a platform where they can read information that comes from a whole different source. They want to know what you think, what bothers you, what excites you or what you understand about a particular subject.
Therefore, as a blogger, you must show your real identity through your own opinions, ideas and examples. Do not base your information on something that anyone else said.
Be innovative and let your fan base know what you think at all times. Let them know each and every aspect of the topic that interest you, and create and engaging and compelling conversation with them.
In a short period of time, you will have plenty of new and recurrent users visiting your blog and looking for your unique and enticing opinions. Your blog is your space, and you can do and say whatever you want on it. Do not limit yourself.
Offer information on the most controversial topics and issues
Sometimes, many bloggers restrain themselves from talking or offering information on certain topics that they consider to be scandalous or dangerous in some way.
Because of that, those particular topics get left out with no space available where they can be discussed and talked about. That is one of the best moments for you to take the lead and start offering your opinion on those topics.
Your blog will immediately draw the attention of many users and your platform will grow quickly.
Stay on top of the news
You should always check the iGambling news and stay on top of new trending, tools, software and anything that can help you stay on top of the market in terms of innovation and SEO.
Write at least twice per week
We all have busy lives, but that does not mean that you can leave your blog unattended for some time, because you will lose followers and influence, so at least we recommend you to post something at least twice per week or more to keep your visitors happy.