Internet Marketing Scams Exposed: KickstartMonday

Welcome to the 6th edition of our Gaffg KickstartMonday series where where we help to start your week off on the right foot. You can find all of our
KickstartMonday
series here. In this edition of #KickstartMonday we focus on
niche markets
which is meant more for newer webmasters getting into the industry and wanting to know where to get started.
Internet Marketing Scams
This week I'm writing about a common problem most newbies encounter when getting into any sort of online marketing whether affiliate marketing or just creating a website and trying to find a way to make money from it. Everyone wants to make money and perhaps that is an illusion that internet marketing is easy money. For some it definitely has been and there will always be stories of people who have been able to earn a lot on little to no effort, however this is usually a rarity. This is really a big dream for a lot of people and without a doubt, the money is there if you want to make a website, but on the flipside there is a whole industry that exists of selling people products and services targeted to this group of people that want their own website. This article is inspired from someone whom I'm recently coaching who was on a path of burning their savings thinking that this is how internet marketing is done, that you spend money to get more traffic and earn more money. I also have a friend that's been sucked into a ponzi scheme that is similar to an internet marketing scam but it is the same principle, he believes he is making money while I know he has totally handed his money over to a scammer. As an
affiliate coach
, one of the things I recommend for new webmasters is to build your websites on a very strict budget. Many people will think they need to spend and buy their way to success but if anything you need to launch your business and keeping expenses low. You just don't need to spend more money than you make month after month. There are plenty of businesses that have something to sell you and if you tried them all you would be spending millions and not getting very far.
MLM Scams
MLM stands for multi level marketing and you can more or less call these pyramid schemes. One scam my friend is currently invested into is with
myadvertisingpays.com
, also referred to as MAP. This is a hardcore Ponzi scheme that has a small amount of money you can get started with and for that reason it is going to suck a lot of people in and as much as I can feel sorry for them, I can also say it's up to them to do their research and learn more about the company and owner. Unfortunately, this company seems to be good at marketing and SEO from previous businesses and they have gone a step further and taken the keywords of their business plus the keyword 'spam' and created content to rank for it AND have turned that content into another sales page. I hate to say it but this shit is always going to work: Pay $50 and then print money. Looking at the MAP site, they have a broken link and this should be a sign of how serious this business is.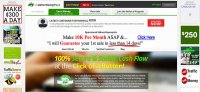 You can signup and get paid to view ads but it gets worse, you can pay them to make you more money and click on their ads which probably makes the site owner more money through commissions. Here is hoping that friend withdraws his money before the company shuts down soon but don't worry, another one will open to fill in that market gap.
Make money with a website Scam
There are lots of MLM scams out there but after that, if you want to be a webmaster, affiliate or start your own website there is a large array of products and services you can buy which all promise to make you successful but usually these things just don't work. It is really endless what you can spend your money on. You can pay people money to launch a website for you, pay them to generate traffic or give you rankings but if they were so good at it, why do they need you? Wouldn't they just do this for themselves and cut you out of the picture? The reality is if there is a niche you are going to exploit, you might have to just figure this out on your own.
Click here to read our guide on niche marketing
. Of course you need a website to make money but how do you setup a website and how much should it cost? Well some of you are going to barf when you see this: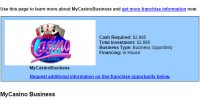 A website veteranfranchises.com has tons of niche markets and of course they target veterans. Actually this website is part of a larger network of franchise niches and their job is sales and getting money from people. So you pay close to $3000 to get a website built for you and what they build for you looks terrible. Of course once you build it, the sales doesn't stop there because you are not making money like they promise and then they want you to buy traffic to make more money and say it's guaranteed ... So what are some of the
internet marketing scams
out there? A few common ones are:
Buying Traffic
Guaranteed SEO
Buying Traffic
It might make sense for new people but think about it for a moment. If it were that easy to simply buy traffic, point it to your website and make more money than you paid for it, why would the traffic seller sell it to you? Wouldn't they do the same simple method and send the traffic to their own and make even more money? Well people believe they can always buy traffic and there are many sites that have traffic to sell. Some won't send the traffic they promise while others will send you traffic but low quality traffic. Either it will be robots or people in India, Bangladesh or China that are paid very low wages to just click on links. If you do want to buy traffic, you'll want to get it from a legitimate source but if you just google "buy traffic to your website" you'll find all sorts of businesses that have traffic to sell you. A decent source of paid traffic is done through
Google Adwords
but again, you need to know what you are doing before you consider buying any traffic.
Guaranteed SEO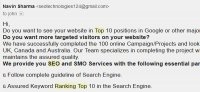 There are too many SEO companies out there and the ones that do tend to get a lot of instant business are ones that guarantee top rankings and results. If it were that easy to spend $50 or more per month to get top rankings, why wouldn't everyone else do it if it were that easy? Not everyone can be #1 and not everyone can be on the first page for a competitive keyword. There are too many SEOs out there that really don't know what they are doing and many will end up getting your site banned in Google. Unfortunately there will always be an SEO out there that will get more business for saying they will get them #1 rankings. If you want to learn SEO try a site like
MOZ.com
first. If you need an SEO you can always check out our
SEO resources
section. If you are starting out and don't have a budget then DIY: Do It Yourself.
#PrintMoney
Yes
#PrintMoney
is the best way to summarize how these online marketing get rich quick schemes work. If you have read this far this is what I'm going to say about all of this stuff. If it were truly that easy to just print money then everyone would be doing it. Affiliate marketing is a bit like going to the gym, you need to put in the time and effort to see the results you want to see. That is why most new affiliate marketers are not successful. Remember if it were that easy to just make a website, buy some advertising or credit packs then my question for you is why do these people need you? If it were that easy why not cut you out as the middle man (or woman) and make more profits for themselves? If anybody can't answer that question properly then they are probably a scammer. Most people get their heads clouded by the potential profits and logic goes right out the window.
Short News Weekly Summary
Our 
Gaffg short news
 section gives a snapshot of bits of news that might matter to you covering a range of categories from player promotions, affiliate promotions, SEO, conversion and other marketing news and online gambling industry news. Here is a summary of the past week of short news:
Latestcasinobonuses.com buys wizardododds.com websites for $2.35 million
Affiliate Cruise: New Affiliate Program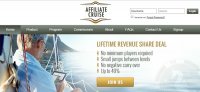 Affiliate Cruise
, the
new gambling affiliate program
for Casino Cruise which launched in September 2014. Casino Cruise features top quality casino softwares like Microgaming, Net Entertainment, Play'n Go, NYX Interactive and Vivo Gaming. The site is available in many currencies to make it easier for players to play in their preferred currency. These guys are definitely NOT a scam, you'll make money with them and get paid.
Commission Rate
: 25% to 40%
Affiliate Payment Methods
: Neteller, Skrill, bank wire transfer and check-cheque
Target Markets & languages
: English, worldwide
License
: Malta
Program Features
: Casino, live dealer casino, mobile casino
BigBang Affiliates: Featured Affiliate Program
BigBang Affiliates
is a casino affiliate program and they want you to know that it is never too late to promote lotteries to your players no matter what niche you focus on. These guys will pay you as well.
Commission Rate
: 35% to 60% Revenue Share
Affiliate Payment Methods
: Bank wire transfer, Neteller, Skrill
Target Markets & Languages
: English
License
: Curacao
Program Features
: Using Microgaming & Play'n Go casino software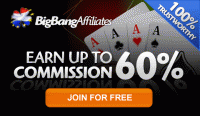 Buddylectric #07 by LA SCHMOCK: What I'm listening to
Original track was taken down so how about some Tiga.
Become a billionaire without selling products: This week's LOLorWTF
Welcome to our LOLorWTF segment. You can follow 
#LOLorWTF
 on Twitter if you are bored and just want to find more of these. Last week we covered one guy that paid for Facebook advertising targeting webmasters with messages of 'why affiliate marketing doesn't work in 2014' and 'how to increase your affiliate income' which is a complete contradiction. You can
read about that LOLorWTF here
. This week there is a new guy on the Facebook advertising block and without a doubt this guy must have paid some money to some affiliate make money scam website where you can get people to click on your links and you just have to create a site and pay for Facebook traffic and you just print money. So here we go, this week you can meet Jagan who is learning the hard way of how to get more Facebook followers and convert the traffic you are paying for. You have probably seen all of these scams yourself and most would probably admit, the ones that seem more realistic probably are the more tempting ones to click on and probably have the highest conversion and success rate. So if I were to run a scam targeting people I could promise them to make $500 in a day, become a millionaire or you can do it all wrong and tell them
how to become a billionaire
.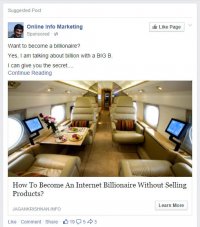 Ok good image, looks like the inside of a private jet which I'm sure Jagan doesn't own or has been in one. I want that right now AND I don't want to be selling anything either, tell me more. Of course jagankrishnan.info would be the site you go to in order to become a billionaire. I don't know what is more embarrassing, this brutal attempt at marketing or the fact that he paid money for this ad. You are definitely not going to become a billionaire paying for Facebook ads, that is a fact! But we click on the link and get: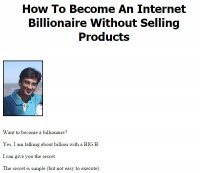 His site is one long page of text like a conversation that explains how it all works. If anything he is probably selling his own guides on how to make money from Facebook. This billionaire is from India and he is your ticket to becoming a billionaire!
Share or Comment Now!
Join the discussion below and give us your thoughts on this article, if you want to
read more KickstartMonday articles then click here
. If you think someone else would like to read this article then like or share it. If you have ideas you want to share for future articles just 
contact us
 and it would be greatly appreciated. In the meantime may our
KickStartMonday
help get your week started on the right foot. Have a productive week!