King Billy Affiliates is AGD certified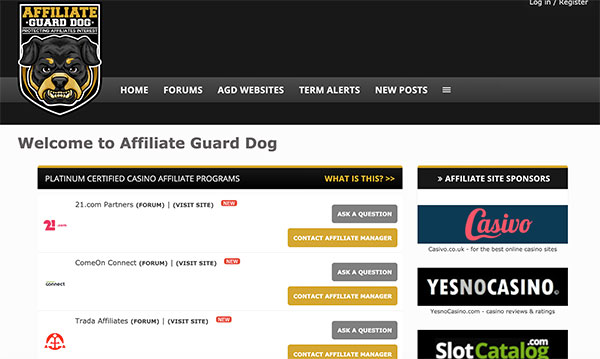 King Billy Casino: King and Guard of Affiliates.
There has been a lot of talk lately about the King Billy Affiliate Program. Ripples of amazement run across the field in February, as King Billy, a newcomer on the big stage, managed to beat some of the most respectable rivals and bring home the 2019 iGB Best Affiliate Program Award.
Well, there's even more to the King than meets the eye. It seems that the laborious people over there at King Billy Casino are keen on backing up their awards with some good, solid movements. And one which is certainly something to write home about? The Affiliate Guard Dog (AGD) Certification.
AGD certification by the AGD forum is no walk in the park. Created by experts and pundits with a deep knowledge of the affiliate scene and its needs, the AGD forum is dedicated to the noble goal of protecting affiliates and building a sincere and reliable affiliate community.
Ruslan Legenzov, Head of King Billy Affiliate Department (and a person who, due to the success of King Billy, has been, quite a bit, in the limelight lately) had a few words for the occasion: "The AGD certification means a lot to us. It verifies and seals what we set out to do 2 years ago: go beyond the commission and build a relationship with our affiliates based on full transparency and mutual trust.
We are proud of offering crystal clear terms and conditions to our affiliates and always paying them on time. Moreover, we constantly strive to offer them even friendlier terms and even better offers. This is why we keep getting awarded by the industry's most esteemed institutions and respected by our 500+ affiliates."
So, the good news keeps on coming for King Billy Casino: Respected, awarded, and now, certified!