Liz Karter on Problem Gambling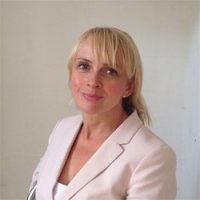 Liz Karter is a therapist specializing in gambling addiction and her new book 'Women and Problem Gambling' shines light on the topic. We have a special interview with Liz that should educate everyone in online gambling industry and provides some tips on what everyone else can do to make it easier for players to seek help.
1. Tell us why you work as an addition specialist and how did your career evolve into what it is now?
I find working as an addiction therapist endlessly challenging, fascinating and rewarding. Every day I learn more and more about what life and relationships are all about. My career evolved through stumbling into working with gambling addiction by accident whilst in my therapy training and quickly finding that I went from wondering how anyone can get addicted to gambling, to completely understanding the motivation for it. That is was not deliberate self destruction, but most often a survival attempt. As a result of my specialisation in women and gambling, I was then so fortunate to be offered media opportunities and writing contracts.
2. You have over 10 years of experience working as a specialist in addiction. Tell us about your work experiences over that time.
I began practicing in 2001 with GamCare and worked extensively with them until 2011, starting on their helpline, then counselling one to one clients, supervising counsellors and helpline staff and delivering training. I have worked with all leading UK problem gambling treatment providers over the years. Having worked in private practice throughout that time, I became exclusively independent in 2010 when I established my Level Ground Therapy practice. I did so because I believe in being able to offer long term counselling to those who need it and wanted to work in a way that is unrestricted by funding requirements. I provide treatment to both men and women, but specialise in working with women. In 2006, I established the first UK problem gambling recovery groups for women.
3. You have probably seen the online gambling business grow into what it is today, does it concern you that gambling has probably surpassed predictions of what the business is worth?
When the Gambling Act came into effect in 2007, nobody could have predicted the effect that it would have on advertising. The last Ofcom study revealed that in 2012 UK TV ran almost 1.4 million gambling related adverts and the majority for online bingo. My concern is that based on my clinical experience, most women who are vulnerable to gambling addiction are stressed, depressed and have used gambling as a form of self medication. Where previously women favoured slot machines, they now can gamble 24/7 at home, so many more potentially are reaching for the computer screen to shield themselves from their problems. Online gambling has also leapt the social divide and I see many professional women who gamble to relieve stress at the office and on their ipad on the train. So, yes I have my concerns that the growth of the online gambling industry has gone hand in hand with seemingly growing a wider group of those who develop gambling problems. I do believe the Gambling Commission are reviewing social responsibility, so that is a hugely positive thing for all.
4. Mobile gambling is now a big part of the online gaming business, do you think the 24/7 access players have would lead to higher rates of gambling addiction?
I think that it only makes sense that more access to anything potentially addictive can lead to more people potentially developing problems with it. What I do know is that 24/7 access makes recovery very difficult. I worked with a young guy who desperately wanted to stay in recovery, but struggling not pick up his phone and check the odds and place a bet during his working day. I worked with a woman who used gambling to escape from deep depression and would struggle not to switch her laptop on at 2:00am to gamble when she woke up lonely and struggling with her thoughts and feelings.
5. There is a term that refers to people that have grown up with computers and the internet: digital natives. Would you say there is something of an equivalent for these same young adults that have grown up with online gambling?
I think that a life lived online can make the step to gambling online easier. Which of us does not see every day young people on lost in Candy Crush or Facebook? If you see how obsessed some become with online activities, feeling agitated when we cannot play, losing track of time and prioritising the game over work and relationships, really, all that is missing to make it scarily similar to online gambling addiction is money.
6.Do the digital natives have a bigger problem with gambling addiction and if so do you have any statistics to share what problem the industry is looking at?
In my first chapter in my new book 'Working with Women's Groups for Problem Gambling' I speak about my concerns for digital natives. With too much time spent online, they cut themselves off from opportunities to develop real world life skills and real world supportive relationships that are essential to living healthy life. The findings of my extensive practice have consistently proved to me that lack of life skills and lack of supportive relationships can lead to escaping from life into gambling addiction.
7. Is gambling addiction a different problem for women then it is for men?
If you speak to a man with gambling addiction, he is much more likely than a woman to talk to you about getting addicted to the 'buzz' or the 'rush' from gambling, and to be gambling in company, in a venue such as the betting shop, casino or race track. Women with gambling addiction are much more likely than a man to speak of being addicted to becoming totally absorbed by playing a slot machine, or by the computer screen, so that her troubling thoughts and feelings disappear. She is addicted to the escape provided by gambling to by shut out her thoughts, feelings and the outside world. There are complex reasons for the differences, which I highlight in a very user friendly way, in my first book 'Women and Problem Gambling'.
8. At Gaffg we encourage our gambling webmasters to provide information to their players on where to seek help if they have a gambling problem. What advice do you have for webmasters in terms of the type of information and guides they should create to help players if they want to seek it out?
Two things I hear consistently from people I treat for gambling addiction are: 1. Please, keep it simple. When your customer reaches that rock bottom moment they are in emotional and mental chaos, incapable of wading through complicated websites. 2. Please, if offering account restrictions/self exclusion, make it possible to communicate with someone via email there and then. In that rock bottom moment your customers will feel too ashamed and upset to want to speak on the telephone.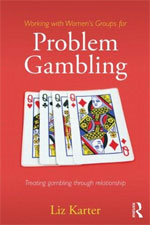 9. You recently published a book called Working with Women's Groups for Problem Gambling: Treating gambling addiction through relationship. Your book touches on support groups for women. How effective are these support groups and are they one of the better ways to help individuals cope with their problems and overcome them?
Women's Groups for problem gambling have been very successful for long term recovery. Stopping addictive gambling behaviour is the first essential step , but to stay free from the risk of hiding from the world and out thoughts and feelings in gambling addiction, everyone needs good life skills and to be able to create healthy, supportive relationships. These groups not only keep women on the recovery track with helpful strategies to stay gambling free, but also give women an opportunity to meet and to practice essential life skills.
10. What do you think the rest of the online gambling industry should be doing towards protecting players from gambling addiction?
I would like to see a review of the level of TV advertising. But mainly, I think it would be so valuable if more people in society understood what gambling addiction really is all about. Education often focuses on teaching that the odds of winning money are against you, but so many people do not understand that the hook into addiction is not money( loss chasing is a later consequence) but the uncontrollable feelings about the winning or losing – the highs, the lows. Or, like for so many women, the numbness from getting lost in the action. Is it the gambling industry's responsibility to educate people? I think probably not. But I do think that the more those working in the industry really understand what drives addiction to gambling the more they can make truly helpful decisions to protect their players.
About Liz Karter
Practicing since 2001 she has helped hundreds of men and women successfully move beyond addiction, to experience rewarding lives. She is author of two books 'Women and Problem Gambling' and just published 'Working with Women's Groups for Problem Gambling'. Liz has extensive experience of gambling addiction having worked with all leading UK problem gambling treatment agencies. She now works as an independent practitioner at
Level Ground Therapy
, in both London & Sussex and also continues to run the highly successful Women's Groups for Problem Gambling.​