Merkur magic casino closes unexpectedly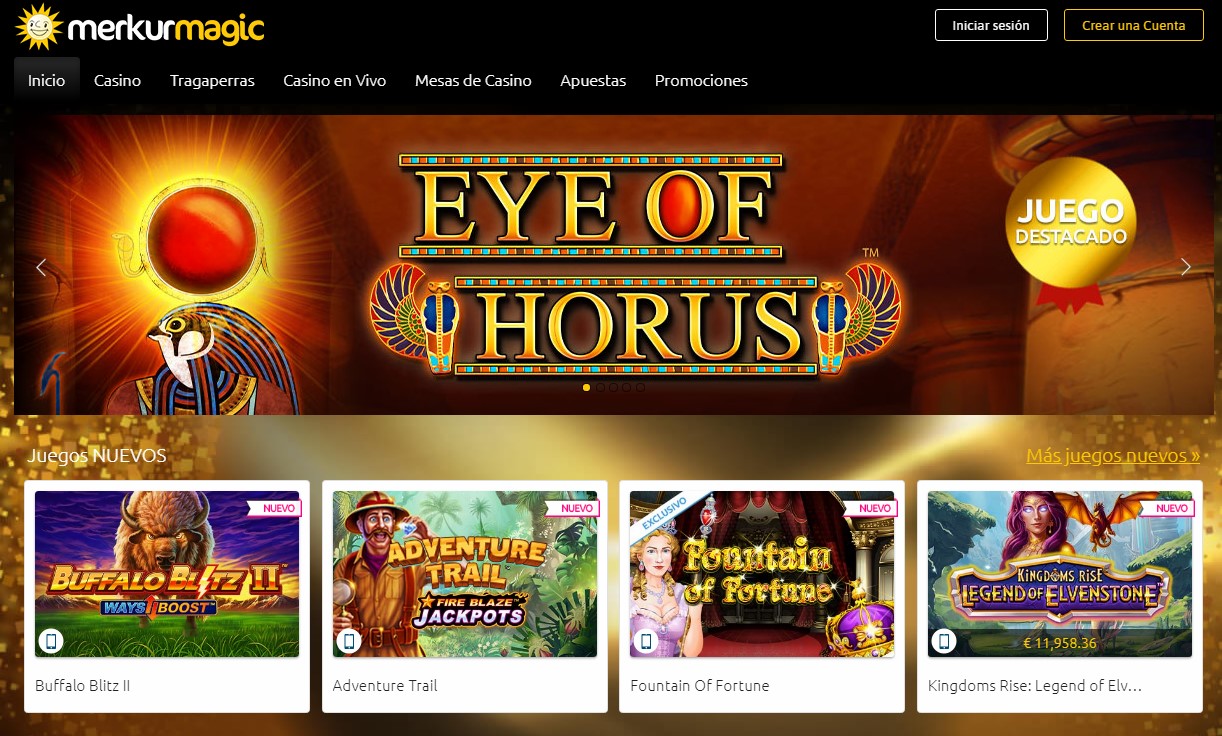 Merkur Magic Casino, a Spain-based online platform that used to brand a great range of video slots, table, and card games, suddenly started sending out emails last week about the closure of their services.
The notice goes: "Today we need to inform you that merkurmagic will stop operating on October 9th. Registrations will no longer be possible on merkurmagic.es as of today, September 11th. Existing customers can continue playing and betting until October 4th"
"For organisational reason all commissions from September will be carried over to October. Once October Commissions are calculated please ensure to send your closing invoice within 14 days of notification"
The service originally launched in April of 2016 so it's a relatively short lifespan for these kinds of services where it could easily go over 10 years of continuous support.
Speculation started amongst users where they're considering that this unexpected decision could be related to the economic contraction suffered in Spain these past months. The actual worldwide situation possibly impacted the number of concurrent players in a very drastic way, so much so that the firm owners couldn't support the platform any longer.
There's not much information about the reasoning behind the decision as of now or what could the future hold with the platform. Could they merge into another firm? Or, is this simply an "abandon ship" situation?
All we are left with so far is this notice on their webpage when trying to apply for registration.
"Thanks for your interest! Unfortunately, Merkurmagic will stop operating in Spain very soon, which is why new registrations are no longer accepted on our website."
Merkur Interactive Malta p.l.c closing its brands
Merkur Interactive Malta p.l.c is the owner of Cashino.com, Merkur Magic Casino and other brands that are focused on offering gambling services.
As it was mentioned previously, Merkur Magic Casino is set to shut down its operations permanently after a brief time in the gambling industry.
The news about it drew attention to the rest of the brands owned by Merkur Interactive Malta p.l.c as the unexpected ceasing of operations left many players thinking of a serious economic crisis.
Spain, the country where Merkur Interactive Malta p.l.c is based in, has suffered a horrible economic contraction in recent times, causing many Spanish companies to lose gigantic sums of money that seem to be impossible to recover.
Sadly, Merkur Magic Casino has been one of its victims, with the possibility of many other gambling sites shutting down along with it.
The constant fight that new gambling sites face
Due to the unusual scenario that the globe has been through for the past two years, the iGaming industry has undoubtedly grown in popularity and profitability.
However, just because the total number of players available has grown does not indicate that all online casinos will see an influx of new players on a regular basis.
Regrettably, the majority of new players choose to put their money into betting sites that have been around for a while.
It provides them with a sense of security and trust, allowing them to make any investment without fear.
It's understandable to believe so, given that they would be using actual money rather than computer-generated phony coins with no value.
As a result, new brands and businesses must face the players' general lack of confidence.
Obstacles that new betting platforms face when entering the industry:
Reach a decent level of popularity
For a betting site, relevancy and reputation are crucial. Players will not want to put their money on a site that they believe is untrustworthy and has a significant risk of fraud.
Most new players choose to take the risk of enrolling with well-known betting sites that have amassed thousands of users through time.
Struggle to save up enough funds
Without a doubt, this is one of the most significant challenges for new betting sites.
This is because, after paying for licensing, game providers, and the platform itself, these new companies have little money left over to spend on marketing and increasing the number of players enrolled on their website.
Furthermore, because these sites do not have a consistent number of players depositing and investing, they are unable to collect revenue and develop their platforms in order to more readily attract new players.
Absence of a good variety of betting options for the players
Many new betting sites emerge in the hopes that new players would discover them and immediately begin investing real money.
However, these companies do not invest enough money on the betting choices accessible to the players, and as a result, they only provide a limited number of games or sports events to wager on.
Players quickly become bored and uninterested due to the absence of numerous betting alternatives, and many eventually decide to leave the betting site permanently.
Dull design or boring appearance
Another reason as to why a lot of new betting platforms appear to be boring or unreliable to the players is the lack of an engaging and fascinating platform on which they may feel involved.
These sites frequently lack a solid blend of features, animations and general design, causing the players to dismiss the platform as unworthy of their time.