Mobile casino tools with Referback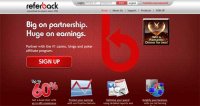 We interview Shane Adinall, Operations Manager for Referback to talk about their mobile casino and the tools for affiliates
In twitter style in 140 characters or less tell us about Referback
Referback focuses on showing the biggest financial returns and offering premiere support to all our gambling affiliate partners!
What is your role at Referback and when did you join the team?
My role is that of Operations Manager, I am responsible for ensuring all systems from affiliate sign, to the online reporting and media library, to affiliate payments runs smoothly.
I joined the team in 2003, having cut my teeth in the casino industry (in 1998) starting as a Customer Service agent, then moving into a casino product and service Trainer role and finally as an Account Executive for several casino groups.
This gave me a well rounded understanding of the industry which I used as an Affiliate Relationship Manager for several years.
Give us your assessment of why mobile casinos and mobile gambling in general took a long time to get to the level of where it is now.
If I may generalise people are complacent and technology is not cheap to develop, add these together and you have businesses focusing on where the money is, not where it may be.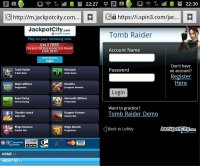 However as markets closed and more programs entered the online space it became clear that growth would require two things 1) something new and exciting and 2) a way to integrate into a users daily life.
Welcome the birth of mobile gaming, its new and innovative and no one is more than a few feet from their mobiles at any given point in a day.
Have affiliates forgotten about mobile gambling or have they stopped caring because the hype disappeared years ago?
Again with most affiliates earning great annuity income from their player bases it will take a massive shift in their mindsets to learn this new product – it is not as simple putting mobile looking banners on your existing website.
You need to learn about mobile ppc, in app advertising and more.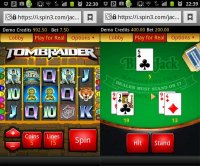 I believe affiliate programs have stopped pushing their affiliates new data on the mobile market to keep them interested, which is why referback has compiled a mobile e-book which we send our affiliates which keeps them up to date on the latests developments in the market as well as updates on what we as a business are doing to carve out our niche in it.
What percentage of players that visit the casino brands are doing on a mobile phone, tablet or ipad?
We have seen this percentage climb dramatically over the last 24 months, to point where is come close to 50% in some months!
What are some of the tools you have available for affiliates and is there anything affiliates can quickly change on their sites to better convert their mobile users?
We offer code which will serve mobile adverts to affiliates who have non optimised websites. This will allow a mobile user to be offered and advert to a product they can use on their mobile.
We also offer advice and assistance with creating mobile pages of their existing content which the affiliate will be able to redirect players to without suffering Google penalties.
In addition we then also offer to assist affiliates with traffic to build content filled mobile sites which they can market to directly.
Lastly there is the mobile e-book which is a greater beginner guide to mobile marketing.
Can you share some of the tools and features in development for affiliates to push the Jackpot City mobile brand?
There is an exciting advance coming in mobile gaming which we will be the beta testers for – I can't say much more about this but it is the next big move in mobile gaming platforms and we'll be first to market with it.
About Referback
Referback affiliate program is one of the oldest and most established Microgaming casino groups around.
You can also visit our mobile casino affiliate programs page.

Similar articles of interest
SpinWin Partners interview
Top 12 articles of Gaffg 2011