Year in review for affiliate e-sportbets.org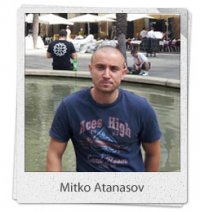 Mitko Atanasov is an affiliate and the webmaster for e-sportbets.org and he shares his 2011 year in review
Website:
e-sportbets.org
As an affiliate webmaster, you job is to create a worthy website, popularize it and monetize it.
As you may have already found out, this is a process that takes a while depending on your experience in the field, and can take up to several years, before you start making real money.
If you are currently not making anything or think you should be making more, you first step should be finding someone more experienced than you, that is willing to help you out with a few pointers.
Before I met the guys from gaffg.com, I was literally making nothing and have a very low traffic, perhaps under 50 unique visitors per day.
It goes without saying, that my efforts were unrewarded and it was becoming frustrating. Changes need to be made and so we started.
The first thing that was transformed was the sitemap of the website. We figured that the user must easily navigate around the site, and the menu structure has to make sense.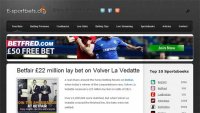 Once that was done and implemented, we saw an immediate effect on the traffic and on the search engine placements.
But just because we were sitting on the first page on a given long tail keyword it did not mean the traffic would convert.
We looked through the post and pages and analyzed them fully. Reached a conclusion that the low conversion was based on lack of call to action words, combined with very few links and no highlighted text.
Let's look closer why these changes picked up conversions and made visitors return more often.
First of all the call to action words actually gave an idea to the readers what to do, once they have read the post/page ( register/visit the book's website).
Very few links might have its impact on conversion as well.
One link in a 500 words article might not cut it, so we made sure we have enough links to grab the reader's attention.
Last but not least we had to highlight important keywords, first to stress to the search engines that these words are important to the search terms and second to give the reader the ability to quickly scan the post and find what they were looking for.
After these changes were implemented, traffic increase by almost two hundred percent and registrations and deposit started showing up.
We decided to start altering brands, as some perform better for certain sites some don't.
Took us a few months to find which programs perform well and make up a list of those that we were going to give more exposure to.
Another thing we focused on is creating more betting related content.
While in the first year I had focused on sports topics, I did not put enough betting materials.
As soon as we changed that, the conversions and my placement on betting related keywords improved greatly.
It all came down to trial and error.
During 2011 we added more betting information, like a betting glossary, more sportsbook reviews, posts about betting offers.
We seeded out the best performing brands for our traffic and gave them more exposure.
We changed the internal structure of the website and the way post and pages were displayed.
Testing is something anyone can do, but it's hard to read the results and to know what to test as well.
I believe the gaffg team saved me a lot of time and helped me concentrate my efforts on the important parts that the website lacked of.
With their support and suggestions, I continue to develop e-sportbets.org and keep on making changes.
If you want to save yourself a good amount of time wandering around what to change on your site and where to start, ask Gaffg for help, so you can concentrate your efforts on the very problem that stops you from making the money you desire.
More information about e-sportbets.org
e-sportbets.org affiliate profile
http://twitter.com/#!/esportbets
http://www.facebook.com/Esportbets

Similar Articles
Affiliate critique of CarolinaGambler.com