Pennsylvania Poised to Become US' Premier Gambling State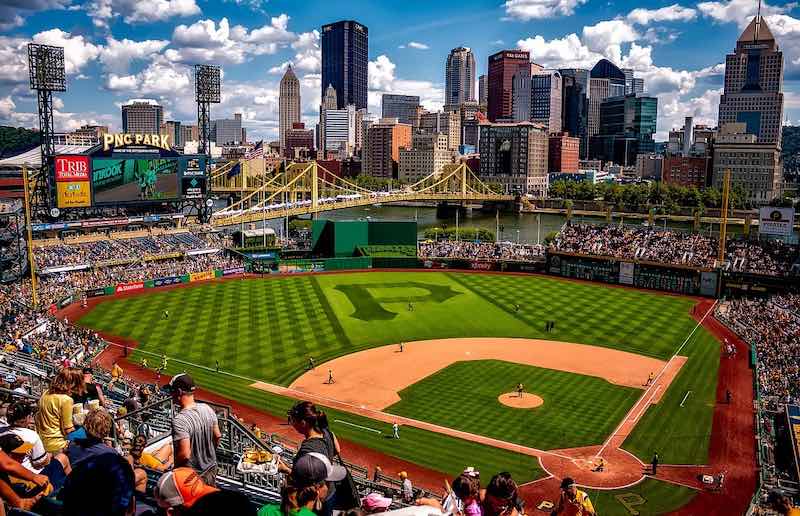 Nevada and New Jersey are the two US states traditionally more associated with gambling than the rest of the country, but that may change in the coming months and years. Alterations to key legislation have opened the doors for new contenders to make their claims to become the premier gambling state in the US. The contender with the most credible claim is Pennsylvania, with the state already posting significant numbers in its sports betting handle and online casino revenue.
The provision of sports betting in the US has made massive strides in recent years, with the 2018 repeal of the Professional and Amateur Sports Protection Act of 1992 (PASPA) allowing states to make their own decision about the legality of sports betting within their borders. As reported earlier this year here at Gaffg.com, more states are expected to make progress with legalization in the coming months due to the success of states like Pennsylvania.
PA was quick to act following the repeal of PASPA, with mobile sports betting options launching in PA in May 2019 to supplement existing retail sportsbook services. New Jersey, as the main driving force behind the push to repeal PASPA, had a head start on sports betting over Pennsylvania, while Nevada was considered exempt from PASPA, and effectively enjoyed a monopoly on single-game wagering in the US for decades.
A strong start to legal iGaming in Pennsylvania
Nevada ended 2019 with a sports betting handle of $5.3 million, New Jersey generated a handle of $4.5 billion, while Pennsylvania secured a handle of around $1.5 billion in its first year of sports betting. In terms of numbers, PA is still a long way behind its two more established counterparts. However, Pennsylvania's scope for future growth is much greater, given it has made such progress at a time when the state is still acclimatizing to the availability of sports betting.
There are several top-tier sporting sides based in Pennsylvania, with the state's largest city Philadelphia just one of twelve US cities that host sides in each of the 'Big Four' major sports leagues (Phillies in MLB, Eagles in NFL, 76ers in NBA, Flyers in NHL). Having a heavy sporting presence in the state should inspire more increases in PA's handle, given that many punters prefer to bet on events in which they have a vested interest.
That scope for growth is also visible in Pennsylvania's burgeoning online casino industry. The best online casinos in the USA will be listed and evaluated at Legalbetting.com, which will no doubt include a growing number of sites available in Pennsylvania if the state's recent rises in online casino revenue are anything to go by.
Between March and April 2020, online casino and poker revenue in Pennsylvania soared by 77%. In the same time period, New Jersey revenue rose by around 24%. This indicates that Pennsylvania has plenty more room for growth before it hits a ceiling for its casino revenues, given its ability to post bigger gains than the more established systems of New Jersey. In May 2020, monthly online slot machine revenue in Pennsylvania surpassed $1 billion for the first time, with table games attracting around $779 million in wagers.
The advantages of a large state population
Establishing a strong online casino infrastructure this early into its history of legalized gambling reveals a platform for future growth in Pennsylvania, as does its advantage over most other states in terms of population size. 2019 figures have Nevada's population at 3.08 million, and New Jersey's population at 8.88 million. Pennsylvania stands at 12.8 million, more than Nevada and New Jersey combined.
While Nevada and New Jersey can boast the casino attractions of Las Vegas and Atlantic City respectively, Pennsylvania has significantly more people within its borders. Philadelphia boasts a population size of around 1.6 million according to 2019 estimates, ranking the city as the sixth most populous in the entire country. Having an urban area of that scale should help the appeal of iGaming to spread more rapidly.
The impressive growth in its early days of legalized sports betting and online casinos, its clear passion for a variety of sports and casino games, and its hefty population should help Pennsylvania to stake a claim as the US' premier gambling state. While Nevada and New Jersey might enjoy a longer history of gambling, Pennsylvania's future looks the most promising.