PokerStars VR - the first online virtual reality poker games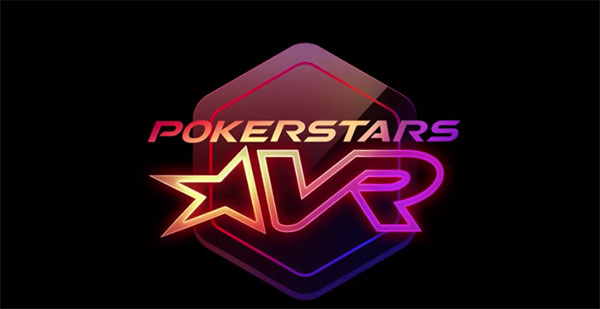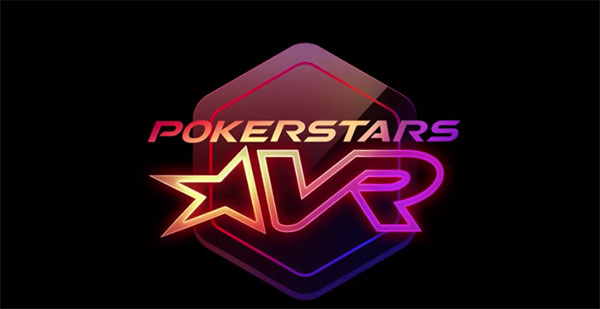 In September, PokerStars had somewhat quietly announced on their blog that they were working on launching virtual reality poker and they did show off their newest game at the EPT in Barcelona giving some poker pros and poker industry writers a chance to experience the game first hand. Those games are the first ever virtual reality poker. PokerStars has probably been working on this for a few years and no doubt it will be a challenging program for them to develop. Even though virtual reality has faded with popularity in the past year, it doesn't mean virtual reality is dead either. On the contrary, what people should know is around the corner there will be cheaper headsets that will bring the cost of VR down for the average consumer.
How is playing poker in VR different than online poker?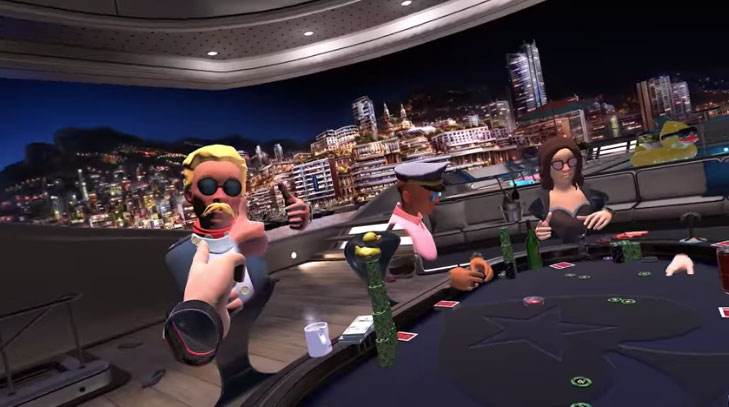 Well we can only go by the videos shared by PokerStars and what other players have described the experience. In short, everything is similar as you expect but it has a few extra gimmicks that will certainly endear players like being able to take a drink, fist bump other players and high five your opponents, of course you wouldn't do that if they just won the pot against you.
It might take a bit of time to adjust to the controls of looking at your cards and the rest but the poker game has voice activated commands so you can play hands free. Probably another feature that will generate a lot of activity will be Twitch integration so fans can watch games in real time. Perhaps we'll see some ultra high stakes games happening on these tables.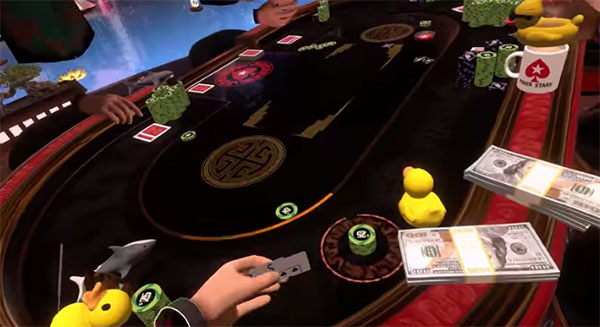 One of the reasons for considering VR poker is that you can talk to players and your actions can be a means of relaying tells or perhaps tactics to throw off your opponents.
About Lucky VR
Lucky VR is the game maker of PokerStars VR and they are a virtual reality games developer based in Toronto, Ontario, Canada. The company has experience in developing virtual reality casino games and online casino environments. Lucky VR was the company that helped launch SlotsMillion's VR casino.
PokerStars VR vs PKR
PKR was acknowledged as one of the first to do 3d poker but the double irony is that PKR failed to remain relevant in the poker industry and PokerStars acquired the assets of PKR and merged existing accounts over to PokerStars.
Would players like PokerStars VR?
This is a hypothetical question where the players have to test it. It is hard to imagine that out of PokerStars massive list of active players that a fraction of players would consider trying it out. Professional poker players would probably rather play live in person but if this game gets them access to non professional high rollers then this could be something that brings together the best players in the world against some of the wealthiest people.
Other examples of virtual reality in online gambling
SlotsMillion is acknowledged as the first virtual reality casino. After having a few years of market dominance, there have been a few other software providers that have experimented with virtual reality slot games which includes from Microgaming and Net Entertainment offering virtual reality roulette and Jacks and the Beanstalk slot games respectively.
What's next, virtual reality bingo? Surely someone is working on this. Is betting on sports really something you would do with virtual reality or more augmented reality?