Pronet strikes deal with Optimove for new CRM strategies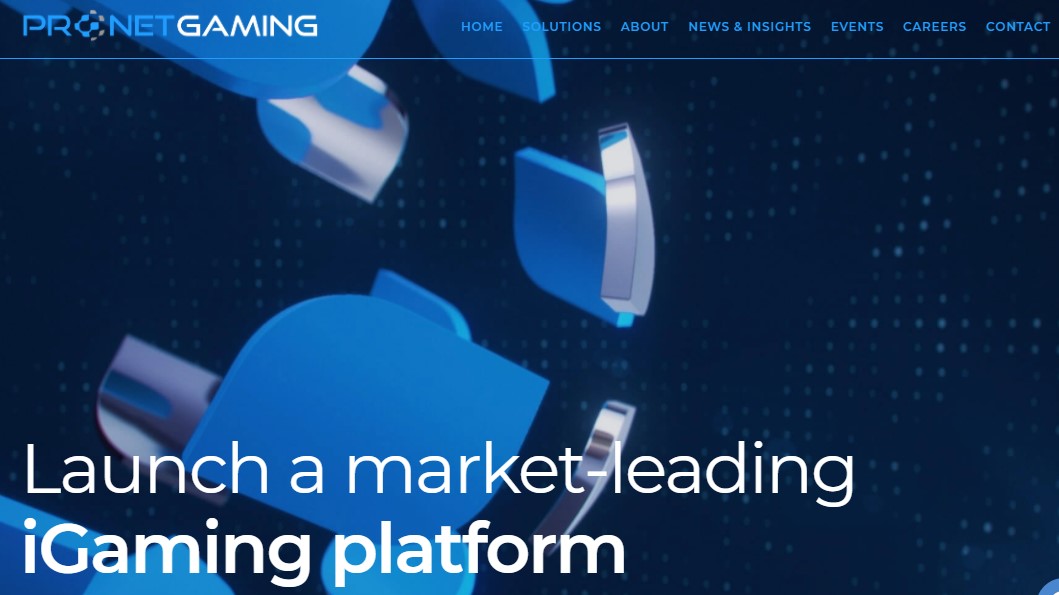 Pronet Gaming proceeds to integrate Optimove's CRM marketing hub to enhance lifetime value for players.
New event-triggered campaigns with specific targeting depending on player segments is one of the things coming along with this integration, also automatic identification and triggering a real-time response to changes in player behaviour.
Bobby Longhurst, Pronet Gaming's CCO, commented: "Competition for players is at an all-time high and with Optimove's innovative marketing solution we will be able to provide our clients with a comprehensive suite that offers them a competitive edge.
"We're looking forward to working with Optimove to drive customer loyalty and engagement for our partners at a time when understanding and effectively targeting individual players has never been more critical."
Vice president of strategic partnerships of Optimove, Yuval Shefler, also added: "We are delighted to partner with Pronet Gaming and see this collaboration as another significant step forward in expanding the application of CRM marketing across the entire gaming industry.
"The deal will allow us to seamlessly integrate with a wide range of online casino operators and in turn enable them to orchestrate hyper-personalised communications with hundreds of player segments."
Pronet Gaming offers a next generation platform that delivers the gaming experience of the future. Armed with market-specific online sportsbook, casino and retail solutions, it combines a technology-led approach with vast industry know-how to provide clients with a rapid and reliable service tailored to their needs.
Its casino portfolio features more than 6,000 of the world's best slots from the industry's leading suppliers, whilst its sportsbook solution promises thousands of betting markets on more than 35,000 live events across 65 sports.
Optimove is used by Marketing and CRM experts at more than 500 high-velocity, promotional, data-centric businesses. Using Optimove, brands gain a deep understanding of their customers' behavior in order to create, orchestrate, measure, and optimize customer-led journeys across channels.
Pronet Gaming looking for development
Pronet Gaming has shown its desire to become a trustworthy and successful betting platform through its many deals and partnerships.
The betting platform has managed to make partnerships with lots of top-notch game makers and marketing brands that have made plenty of players turn their attention to the site in a short period of time.
Now, thanks to the implementation of the Optimove CRM strategies, the betting company is set to become more relevant and popular within the whole iGaming industry.
New CRM strategies for better results
Thanks to Optimove, Pronet Gaming will be able to assess and identify what the players like and dislike when taking part in any of the betting alternatives that it offers.
The new strategies are set to help the betting platform know each one of those small details that can make a site more appealing or straight annoying for the players' community.
The intention behind the partnership is making Pronet Gaming improve its statistics and the overall information that it has when it comes to satisfaction that players feel when using Pronet Gaming.
Additionally, the deal will help Optimove improve its reputation and value within the industry.
The tech solutions brand has amazing tools and features, but it has not been able to attract a high number of clients, this deal was made with the purpose of changing that fact in the near future.
What Pronet Gaming does
Pronet Gaming is dedicated to the iGaming industry, but it is not an online casino or sportsbook itself.
The brand focuses on making deals and partnerships with game makers and gambling operators.
Overall, what it does is simplify the work and effort that online casinos and other betting sites have to go through.
The betting platforms analyze the offers available on Pronet Gaming, and then decide whether they want to make a deal with them or not.
If the deal is done, the betting company will have access to all the games and betting features that Pronet Gaming has available, so they can start displaying them on their respective platforms.
Pronet Gaming finds quick solutions for all the betting platforms available nowadays.
The gambling solutions Pronet Gaming has:
Advanced platform
Pronet Gaming has a prolific platform that offers the best tools and features available on the market nowadays.
With that, you will be able to provide the players with a quick, entertaining and enticing betting platform that will make them feel engaged with it in a matter of seconds only.
Sportsbook
Pronet Gaming is not just about the platform it has, the iGaming solutions brand also has a wide range of sports events available.
Pronet Gaming has made deals with the most exciting and amusing sports competitions that take place every day. Some of them are: NHL, NBA, MLB, UFC, Boxing and Horse Racing.
Casino
Pronet Gaming has more than 6,000 casino games available to the players. The titles are designed to satisfy even the strictest of players.
Some of the game makers that Pronet Gaming has partnered up with are: Tom Horn Gaming, Quickspin, Nucleus Gaming, KA Gaming, 1x2 Gaming and Microgaming.