iGaming SuperShow Zombies in Dublin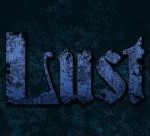 Calvin Ayre Seven Deadly Sins party
Probably the most talked about party at any conference was this one.
Everyone was warned to come early as the place filled up fast with many people waiting over an hour to get into the party.
The reviews of the party were mixed between being excellent but also being called the freakiest party ever.
If you missed the party you can relive the moments here.
The next day the party seemed to have taken a tool on everyone as everyone started to look like zombies.
We took some pictures to capture the moment.
If you would like to recreate these moments yourself you can do this with the Zombie Booth application for Android or iPhone.
Stay tuned for more zombies.
Participating zombies from Neteller Affiliates, Rewards Affiliates, Affiliate Edge, Star Partner and Casino Blasters.

The iGaming SuperShow in Dublin, Ireland has finished with a large number of gambling operators and affiliates attending.
The igaming conference had over 2000 registered.
The 3 most discussed events at the show were the ash cloud from Iceland threatening to leave everyone stranded in Dublin, Black Friday and Calvin Ayre's Seven Deadly Sins party.
Another Ash Cloud from Iceland
A small percentage of people skipped the conference fearing they might get stuck at another conference because of another ash cloud from Iceland.
Fortunately nobody was really stranded in Ireland with only some flight delays in Scotland and in parts of Germany.
Black Friday discussions
Most people at the conference was probably asked more than once if Black Friday has affected their business and what they plan to do about it.
It seems that the people that are profiting from these events are the poker networks that don't accept US players as poker affiliates are scrambling to replace Fulltilt and PokerStars.
The Merge poker network has been gaining more traffic but with news of more domains being seized like Doylesroom & Bookmaker, people are losing confidence in the US markets.
The show was well represented by operators in the regulated markets and seemed keen to regain top spots on affiliate portals.
The popularity of iGaming conferences
It does not come off as a surprise that this last conference was an imminent success all along. The reason for that is that this kind of events always draws a lot of attention effortless.
For some attendees, it is the thrill of knowing about the innovations and new ideas that are taken into consideration on the industry while for others, what makes conferences so entertaining is the fact that they meet plenty of new people with the same likings and dreams.
Overall, iGaming conferences put together the best that the industry has to offer.
For the operators, it is a great opportunity to show off their new releases and their features, while the players that attend the conferences just get to enjoy everything that is shown to them at all times.
Types of iGaming conferences
Since technology advances and new trends and tools are used to communicate with one another, the iGaming conferences can be held in different ways so that a larger number of people can enjoy them.
Some of those types of conferences available up to this day are:
In-person conferences: this is the typical and usual type of conference that you are used to hearing and attend to. These are meetings that are held in certain locations for a limited period of time.
Normally, any person interested in the iGaming industry can enter as long as they have purchased a ticket for it. The places are filled up with many operators, developers and marketers that dedicate to the industry.
But, the players can also enter them and catch up with all the new topics and fashion that goes on within the iGaming industry.
Online conferences: this is the newest type of iGaming conference that exists nowadays, it has been improving in recent times and has become a total success for everyone involved in them.
The main reason as to why this type of conference is such a great accomplishment for everyone is because there is no limit as to how many people can be part of them.
Operators from all over the world can take part in them, as well as the players that want to know what the operators and developers have to offer them.
Pretty much anyone can be part of them and there is absolutely no trouble in any way, meaning that the operators can reach a bigger audience without having to be in more than two different places at the same time.
Hybrid conferences: as you have probably already guessed it, this type of conference is a combination of the previous two types that were described on here.
Hybrid conferences are just meetings that are arranged in a determined location as well as on the web. That way, the operators can gather in the same space while a big audience of players can listen to them and watch them show what they have to offer them.
In most cases, this is considered the most appealing type of conference, since it provides everyone with the best of both worlds.
Conferences against the American market
As it was mentioned previously, it seems that the main topic for the Dublin conference was the American market and how unreliable it is.
As a matter of fact, many operators have come to the realization that it may be better to stop offering gambling services to the American citizens.
Because of that, many online casinos, sportsbooks and affiliate programs have been shutting down their operations in the United States, leaving many players disappointed and frustrated.
It is certainly a difficult decision to make, but the regulations and restrictions imposed by the American authorities seem to be too harsh and strict for the operators, leaving them with no other choice than to leave the market.