Social Media Analysis of PartyPoker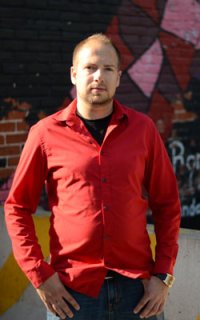 This article was featured in the
iGB North America
magazine and was a preview to the Social Gambling Conference. PartyPoker has recently launched new
social media elements
of their site that includes a launch of new software with a complete makeover. The site is giving players profiles and includes some incentives called Friends, Achievements and Missions. PartyPoker has basically gone out of their way to create their own poker social network where players can have profiles that shower their feeds and activities and players can add or become friends on the site. What PartyPoker is aiming to achieve is to allow players to 'share the victory' which can happen on their site. This is an innovative way of integrating social media into their site that doesn't simply include the typical facebook or twitter campaigns. From a bird's eye view, PartyPoker is doing something that probably should have been created years ago by any of the largest poker companies. To go with the rebrand, PartyPoker has added many features that are probably
more of interest to the casual player
than a professional player as the site has for their players a poker school, a list of their achievements and missions which are meant for players to brag about. They also include a hand history replayer which shows their last 100 hands to be able to have a look at some plays that went down and could give them a chance to look at mistakes they could have made.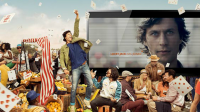 All of these new features revolve more about content than social media but that is what makes their campaign look interesting, that it is good content to create for the players and that can be shared. Now the big question remains is if their content and social network will be private or public. If they made this content public, it would allow more players to access this information and would probably have a better SEO (
Search Engine Optimization
) element of creating content. Many poker player usernames get searched a lot especially if those players are
professional poker players
or perhaps celebrities as well. All of this can be searchable content and this is something that poker companies might try to fight over in an attempt to create more content. This looks like it could be more of a benefit for SEO than social media but we know that SEO and social media are becoming too integrated. bwin.party have announced that this is only phase 1 of their changes for PartyPoker which was announced on September 6th, 2013. These changes are already being discussed all over poker forums. The poker lobby was redesigned to integrate these social and rewards features so they were always visible and a constant reminder to poker players. The big question reminds if PartyPoker will also add any social media integration of twitter, youtube or facebook to these profiles and if the profiles will become searchable content in any way, that is appear on their website. If any poker site doesn't do this, the reasons behind it could be behind privacy laws but that probably isn't the case as in theory player profiles are anonymous. So could this be a change in how gaming companies use their player data to create content and possibly allow more social media elements? Lets look at some scenarios of what companies could do to add similar social media elements in terms of content and social sharing.
Communities
Not many gaming companies have setup their own communities but this will probably change. To date communities have usually existed in a few forums and online bingo is well known for their chat rooms where players can mingle and share content. One community that didn't really take off was when GNUF ran their own forum for their casino players. Maybe it was the right idea but the wrong timing. If gaming companies setup communities, it is
a chance for players to interact
and can keep their time spent on the site higher and make it easier to send messages or announcements of promotions. If these forums are internal and private only to players then it is like a special community, but if these forums are made public, then it could become searchable content and even user generated content that benefits the site. The downside of communities is they take time to grow and resources to manage.
Player Profiles & Content
Most sites haven't added public profiles for their players and they don't really have profiles either where players can write stuff about themselves. People might do this at a forum but for gaming sites this hasn't really existed. If players had the chance to expand more about themselves in their own accounts this could have many benefits. It acts like a survey where if players fill it out, the gaming companies would gain a
better insight into their players and is something their VIP managers could use
when getting to know their players. If a gaming company could publish some of this information, then they are creating more unique content.
Facebook, Twitter and Youtube
For most gaming products there is something that can be shared on social media whether casino, bingo, poker,
sportsbetting
and even lottery. For casino, bingo and poker it can be videos or winning screenshots. For sportsbetting it could be sharing of a winning betting slip showing a big win. On facebook or twitter players could share their profiles, videos or screenshots and if this is a means of bragging well it is certainly free advertisement for the gaming company, they just need to make it easy for players to share with a click of a button rather than having to record a video or take a screenshot manually. Gaming companies could probably even integrate refer a friend code into these features to give players some incentive to post and share on their social media sites of choice. For youtube there is already tons of content including a large number of poker and casino videos. For poker players many of them are screencasting and uploading videos so these players have less of an issue in figuring out how to do it. However for the casual poker player that probably doesn't even know what screencasting is, they wouldn't upload a video unless it could be automated for them. The same would go for casino so if players for example won a royal flush playing video poker at a casino, a screenshot is great but so is a video. Maybe one day in the near future players will be able to share their wins with a click of a button.
Summary
As for PartyPoker, they could be in the process of integrating these features into their site. They are making the player profile pages more interesting to watch and perhaps we will see other aspects of social media integration and the idea of becoming friends with someone means that players will gain
access to their feeds
. PartyPoker is doing a lot right here and they are giving themselves a chance to keep players on their site for more time and getting more involved in the game with their new features. This article was written by John Wright who is the main editor at Gaffg and also does SEO & Social Media consulting at Horseshoe Agency. Contact him if you need SEO & social media help.