UK based site The Pogg acquired by Blexr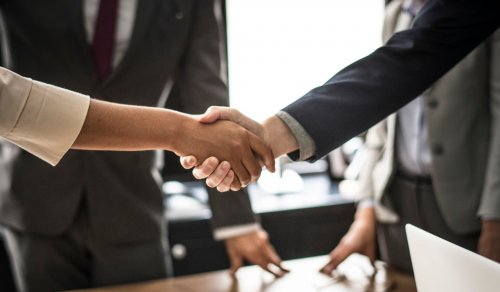 Image by rawpixel.com on Freepik
This might not seem a big deal, but if you are into the iGaming industry or affiliate marketing and you like to keep up with current events, then you will find out that this is a big move for both of these companies.
About Blexr and ThePogg
However, if you do not know about these two websites, let us tell you a little about both. Blexr is an online website launched in 2008 that focuses on lead generation for casinos, sportsbooks, and other gaming sites, so if you are an affiliate marketer you should probably check out this website.
The Pogg, or "The Players Online Gambling Guide" was created in 2011 by Duncan Garvie. It is a website that offers slot reviews, casino reviews with details, guides, and tips for players, news about the iGaming industry, a betblocker service, and an alternative mediation service for players and online casinos, sportsbooks, and other gaming sites.
With that being said, you now know that these two websites have acquired a good reputation and popularity among the gambler community and other groups that are in the affiliate marketing world, and it is no wonder why Blexr wanted to buy The Pogg as soon as possible.
The CEO of Blexr stated the following: "We know this acquisition will be a great addition to our existing product portfolio and expand our presence in our target B2B markets" This means that he is very proud of this deal, and of course, he would like to grow more both websites in the future.
The POGG was sold for around $100,000, which is not bad at all for a betting site of that reputation and size. On top of that, the CEO of Blexr liked how the former CEO of The POGG managed the website, so they decided to keep Duncan Garvie around, who commented the following "I am incredibly proud to be joining Blexr."
It is still not clear if Duncan Garvie will have less or the same power to decide on the website, but it is for sure that they will keep him because he is good at what he does.
ThePogg going forward
Blexr has big plans for The POGG, so you will see in the near future how the website is going to be empowered, promoted, and improved like it never before because they are going to invest a lot of money and resources in this website, so if you are a fan of The POGG do not worry because it will only get better over time, just wait and see.
Keep in mind that Blexr is so important, and it has grown so much that they have bought many betting sites such as UK sites, LATAM sites, and Canadian sites, and with this new purchase, Blexr will become more and more critical as time passes by because it will have more traffic and more users to work with.
It does not matter if you are an affiliate marketer, an occasional player, or a professional player. We recommend you check out both websites since they may offer everything that you could be looking for, and for any questions or inquiries, do not hesitate to contact their support team.