ThePOGG iGaming affiliate site announces immediate sale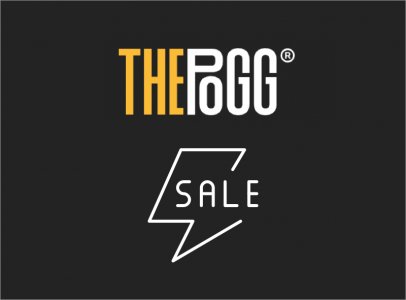 ThePOGG.com Casino Affiliate Goes Up For Sale

Release date: December 6, 2022
Company: ThePOGG.com Ltd
Location: Edinburgh, Scotland
iGaming affiliate and dispute mediation site ThePOGG.com is now being offered for sale to interested parties. ThePOGG.com is one of the most recognisable brands in the sector having established an unparalleled reputation via its authoritative content, unique role as an Alternative Dispute Resolution provider and its work in the area of responsible gambling.

Interested parties should contact Clas Dahlén at [email protected].
From Clas Dahlén of Brand Streamers Group.
"The mission of Brand Streamers has always been to revolutionise gaming streaming in the US markets where we've already obtaining over 20 US licenses. To most effectively achieve this objective the Board of Directors has agreed that it would be advantageous to more tightly focus on our streaming objectives and restructure the business away from other areas.

To this end we are now talking to several parties about the potential sale of ThePOGG. ThePOGG is an incredible asset, industry renowned and highly respected. The brand's achievements in Alternative Dispute Resolution (ADR) and Responsible Gambling are not only unique but have established it as an authority resource without parallel in the sector. We have no doubt that demand for this property will be very high and are looking to find it a home with a new owner who has the resources and respect for the ethos of the brand that will allow it to flourish and reach its full potential.

We are open to conversations with all parties about the potential acquisition of ThePOGG, and will be ensuring that we fully explore all options before any decision is made."
History of ThePOGG
ThePOGG was founded in 2011 by Duncan Garvie. The site quickly built strong brand recognition via their even-handed reporting on the gambling industry, ThePOGG has for many years been a go-to resource for informed individuals both players and those in the iGaming industry.

ThePOGG Alternative Dispute Resolution (ADR) service was launched in 2012, and has managed over 6.5k player complaints against online gambling companies, resulting in over $7.5 million having been returned to players. ThePOGGs ADR service has been recognised as appropriate to manage player complaints by multiple regulatory agencies and currently acts in an official capacity, providing legally binding rulings, for over 100 MGA licensed gambling operators. No other affiliate based complaint management service is approved to provide legally binding rulings for any regulatory system.

In 2017, ThePOGG founded and developed the responsible gambling service BetBlocker. BetBlocker provides free blocking software to anyone who feels that they need support to manage their access to online gambling services. In 2019, BetBlocker had grown so significantly that it was broken off from ThePOGG and established as a charity in its own right. The Trustees overseeing BetBlocker today are the same team that oversees ThePOGG.
Rare Opportunity to Pick Up a High Value Brand
The sale of ThePOGG.com represents a very rare opportunity to pick-up a brand that is industry renowned, holds unique accreditations allowing it to leverage a position of authority to foster trust with users and build SEO strength at the same time.

With Catena Media about to sell their flagship service, AskGamblers, which targets a very similar business model to ThePOGG, potential buyers are in the unique position of being able to pick-up a similar business with stronger core USPs as a complaint management service for a fraction of the astronomical sums being considered for AskGamblers.


ThePOGG's domain strength compares favourably with some of the top ranking affiliate sites in the industry:

UR

DR

ThePOGG.com

50

67

AskGamblers

45

79

Casino.org

46

79

Casino.Guru

52

73

Gambling.com

46

76

OnlineCasinos.co.uk

41

63

Casinomeister

39

72


Key Stakeholders Comments

Duncan Garvie, the Founder and ADR Official for ThePOGG.com:

"ThePOGG.com has been a work of passion for me for over a decade. Integrity and trust have been at the core of everything I've worked to develop and I'm very very proud of the achievements that we've made. It's now time to pass the torch on to someone who can take the brand to the next level."

Contact Clas Dahlén at [email protected] for further information:

Website – https://thepogg.com
Email – [email protected]
Previous articles on thepogg