UK sets new rules against celebrities in gambling ads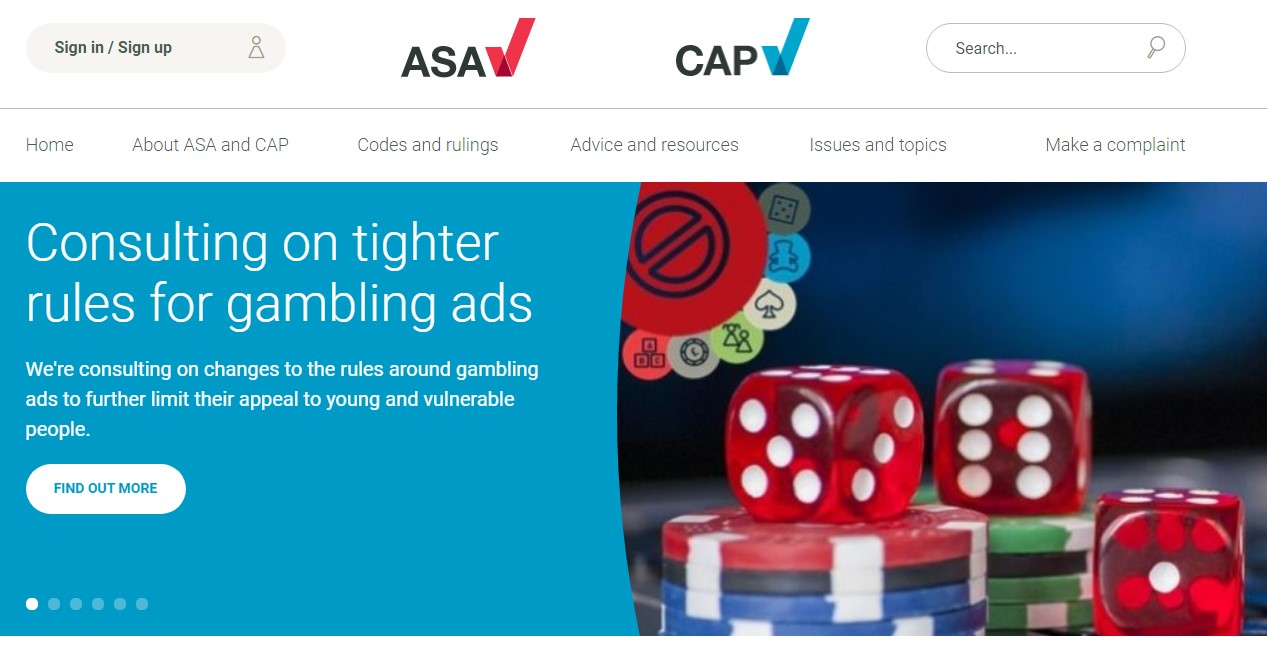 The UK Committees of Advertising Practice (CAP), a regulatory body responsible for setting standards and regulations for safe advertising, are introducing a set of new rules after public consultation.
These proposals will have a huge impact on betting and gaming ads that make use of sport personalities, reality TV stars and social media influencers.
The rules, which are being proposed by the body responsible for setting the UK code for advertising, would result in recent gambling ads featuring personalities such as José Mourinho, Michael Owen and Harry Redknapp being banned.
Under the current rules an advert is banned only if it likely to appeal more to an under-18 than to an adult. Under the new rules an ad will be banned if it appeals to children, regardless of how it may be viewed by adults.
These new advertising rules are the result of a recently conducted research that was commissioned by GambleAware. The results of this study found that there is more potential for gambling ads to target underage audiences rather than adults.
The CAP further explained that the majority of ads featuring world renowned celebrities will be banned unless these ads solely target adults rather than appeal to the underage audience. With these new measures set to come into place, the CAP has decided against a blanket ban on gambling advertisements in the UK, due to the lack of evidence to justify such a drastic move.
"For example, featuring the England football captain in a gambling ad would be prohibited under this new rule," said the CAP.
Ads featuring some celebrities not significantly resonant with younger audiences, such as Ray Winstone who has fronted numerous ads for Bet365, would not be affected by the new rules.
Last summer, the gambling industry introduced a voluntary ban on betting adverts during sports programmes, a so-called "whistle-to-whistle" blackout, under mounting pressure to protect children from excessive exposure to gambling.
Check this page out for additional information:
Children are easy and innocent targets for an industry made for adults
The new policy comes into place after it was noticed that the use of famous names and personalities tend to allure more children than adults into the addictive world of gambling.
According to multiple statistics carried out by British authorities, children are more prone to fall for these ads because of their innocence and lack of knowledge regarding what the ads are actually referring to.
Additionally, another point that makes children more prone to these ads is the fact that most of them consider celebrities and famous people idols or role models that must be followed at all times.
For them, they are trustworthy individuals that would never advise them to do anything evil, wrong or illegal. Therefore, they rely on the ads that they view blindly and end up entering and sometimes registering on websites that do not accept them.
The overall public has been in favor of the law, and rightfully so. Children should not be attracted to a website that is aimed at adults, and alluring them to such websites could lead to worse situations that might be regretted in the future.
New strategies must be used by betting platforms now
Making deals with celebrities have surely helped many gambling operators attract a high number of players. These famous personalities are able to allure new players more easily than any other marketing strategy, so gambling operators prefer investing on them.
According to statistics, an ad where a famous personality speaks or shows his face allures 60% more people than those ads that do not feature any celebrity.
The stats are definitely mind-blowing. But, the new law will force the operators to start thinking about new ways to reach such success in their marketing strategies.
Famous names are out of the question, and it seems that gambling operators would be thinking of focusing their investments on affiliate marketing and social media ads.
The new law may not be too bad for the gambling operators
Despite the fact that the ads featuring celebrities are very enticing to the public, the new law is not entirely bad for the operators either.
Looking on the bright side, the gambling operators will now be able to invest on cheaper yet effective marketing strategies that will help them save up a considerate amount of money.
This is because the deals with celebrities are quite expensive. Image rights are never cheap, and the gambling operators were forced to pay scandalous sums of money in exchange for them.
Other methods such as affiliate marketing and social media ads can deliver amazing results at reasonable prices. That way, the betting sites are able to increase their popularity while also investing on other aspects such as bonuses and the betting options available to the players.
After all, the new law could result in higher earnings for the gambling operators and a better betting experience for the players registered on the platforms. It can be said that it is a situation where all the parties involved end up winning.