Why Quotas & Minimum Player terms are bad for affiliates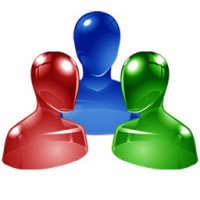 Some affiliate programs have a quota or
quotas
for keeping your account active and getting your revenue share commissions. Some programs have also forced these onto affiliates putting them in a tough situation whether to adjust or stop promoting them. No matter how you look at it, affiliates don't seem to appreciate it and the programs that have these are part of their terms can't seem to understand it from the affiliate's point of view. As long as a program offers
revenue share for a commission type
, quotas are something that doesn't help a relationship between an affiliate program and a webmaster.
This makes CPA a more appealing commission structure
. When programs implement these
minimum player referral rules
in place and do it retroactively, it seems to create more anger towards these programs that have done this where nobody seems to win and the affiliate paying the ultimate price. This article talks about how these quotas can affect your affiliate business and what you can do to protect your earnings and get the most value for your traffic. We asked a few affiliates what they think about quotas in the affiliate program's terms and conditions that state an affiliate must generate active players in order to keep their account from being closed with their players kept.
Comment or answer that if every program enforced a min player rule, would you lose money from this?
Do you care if an affiliate program has a minimum player referral rule?
Would this stop you from promoting a program?

From
ThePogg.com
"
It negatively impacts as they've closed a line of communication that's vital to dispute resolution. As soon as they close my account I no longer have a direct line of contact at the aff program - the first place I usually go when a player complains and I mark them up as 'Unassociated' as I did with all the Bwin related venues
."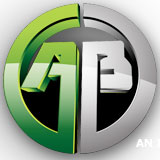 From
AffiliateBible.com
"
I absolutely would lose money if all affiliate programs enforced a minimum player per month or similar rule. There are many quite a few programs, particular on the poker side, where I have sent them thousands of players over the years who I rarely send players to anymore. There is a variety of reasons for that including not wanting to push the program due to business reasons, or loss in rankings for particular search terms which have resulted in a loss of traffic flow to the room as it was based on those particular keywords. However it is not all black and white."
"I do not agree with the current black and white "lifetime" revenue share model that most programs adopt. If I send Player A to a poker room, and he continually plays there month after month with zero to basic retention required? Yes, I should be paid for that players lifetime. If I send Player B to the same room, and after 6 months he stops playing, doesn't play for a year, and then the poker room, or another affiliate is able to get him back playing due to some sort of promotional method? Then no, I don't think I should be paid for that player. I think we need some forward thinking affiliate programs to step forward as the current revenue share model is - quite frankly - stupid.
"

From
e-sportbets.org
"
Yes you would lose money. Small affiliates the most, as they might not be able to drive consistent traffic and regs. Others might lose ranking spots and be down for a while, and during that time, they'll lose revenue as well.
I do care if they have a minimum player referral and what type it is. If it's like Bet365's where u have to have a 5 lifetime depositors to get a payment I don't really mind, as that's a pretty easy requirement, but something like 5-10 a month each month seems unnecessary and probably predatory cause operators know this and wanna screw you over."
Other reasons why quotas are not good for affiliates
Sportsbetting affiliates that have seasonal websites, like focused on say worldcup (once every 4 years), champions league, hockey, olympics. Almost any sports season has some time off.
Accident/hospitalization/illness: if someone gets in a car accident and they are unable to work on their site for months, would you just close their account if they fell below that quota? What is someone gets sick and can't spend as much time marketing their site.
SEO: Gambling is too competitive, I've seen hard working affiliates lost 50% of their traffic because google ranked them lower. I've seen many get banned for many reasons whether it was from their own seo investments or the dirty work of competition that wanted to take them out.
Nobody likes to walk away from money but anytime you close an account and took their commissions as a result you generate a lot of upset affiliates that you are just not really going to win back. There are simply too many reasons not to join a program with these terms, most programs don't enforce this and when your affiliates already have had their accounts closed and commissions kept, it leaves a bad taste in everyone's mouth. Many affiliates work hard in this business and work for themselves and make a living from it. Some can't afford to have 5k/month commissions just disappear the next month especially if they worked hard referring that traffic. They are better off promoting many of the other brands and competition. One affiliate program that has endured the wrath of affiliates on forums is
Beaffiliates
for closing accounts of a few affiliates and appear to be actively enforcing their quotas. Their terms and conditions page states:
3.4 Minimum Referral and Active Player Requirement: All members of the Beaffiliates Program are required to refer a minimum of five (5) New Customers which become Active Players within the first three (3) month period of joining the program, and five (5) New Customers in any consecutive three (3) month period thereafter. Should you not reach this requirement, we reserve the right to close your account(s), although the option to apply for a new affiliate account is not excluded. Furthermore, if your account does not show at least five (5) Active Players in any consecutive three (3) month period, we reserve the right to terminate your account(s) without further notice.
For new affiliates just getting started, you would be silly to sign yourself up to a contract like this. What if you are working hard, get a whale player on your account but have smaller traffic and can't meet the minimums? Your account would get closed and that future income is terminated on the spot and it makes it even more difficult to grow your site or turn it into a full time business for yourself.
How to protect yourself from unfavourable terms and conditions
There are a few things you can do to protect yourself. First thing is any gambling affiliate has choice and that means most programs don't have quotas to deal with. Next, try working on a CPA basis. As long as you have been paid for your referred players, the program would be silly to close your account as you would automatically stop promoting them and the relationship goes sour. You can also try to ask for a special contract and you can also work on a prepaid deal which some affiliates to do protect themselves. Last but not least, network with other webmasters and find out what programs they work with. If those affiliates don't trust a program or don't early decent money with them, they won't be promoted and you can work backwards to understand there is a reason why they are not heavily promoted.