Yggdrasil Gaming and Game Lounge on a new affiliate partnership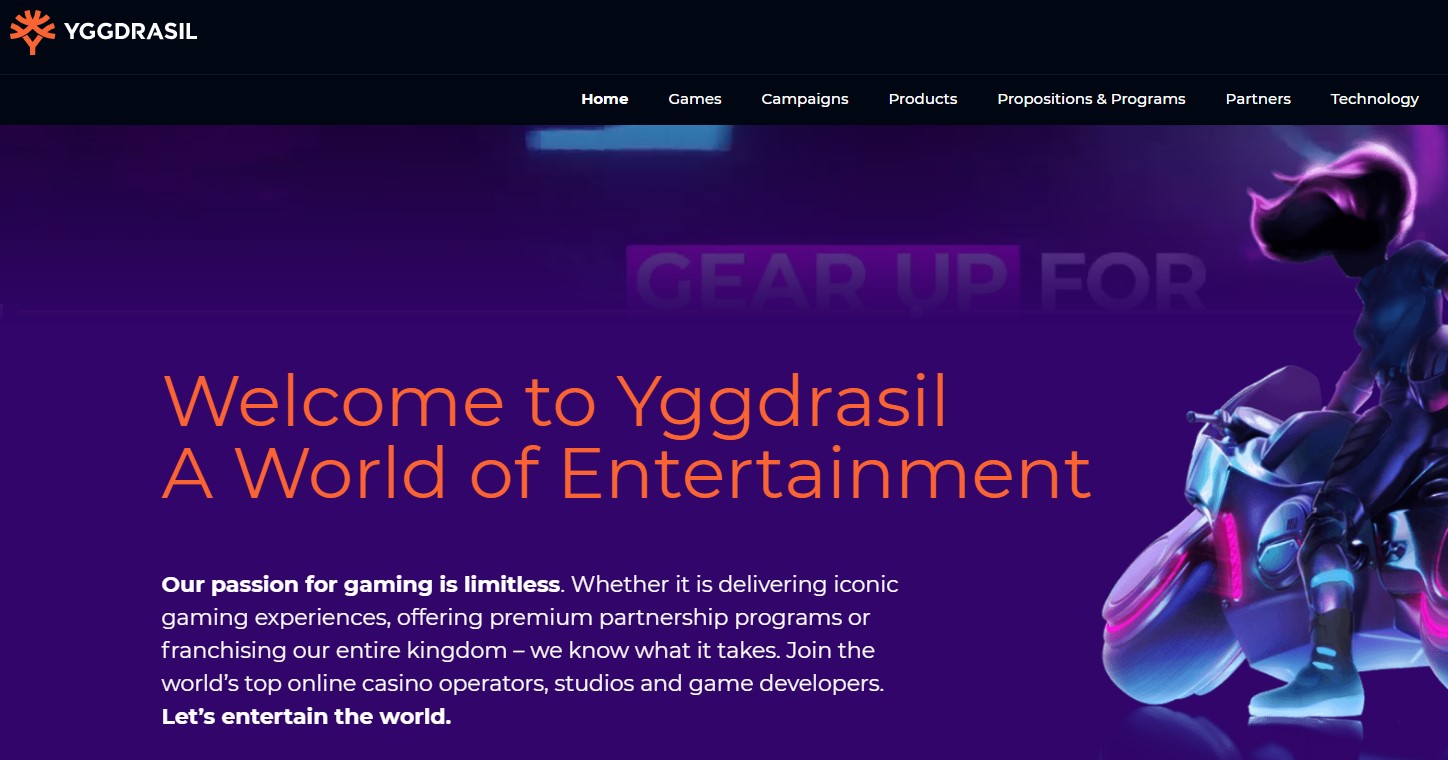 Yggdrasil Gaming, one of the leading online gambling content publisher and provider, has entered into a Strategic Affiliate Partnership Agreement with Game Lounge, a firm with expertise in marketing.
This new brokered deal will ensure the widest of reaches for Yggdrasil's content.
The deal will see Game Lounge manage the commercial elements of Yggdrasil's affiliate site, Yggdrasil Casino. Yggdrasil Casino shares official insights about all the titles in Yggdrasil's games portfolio such as slot RTP, default bet size, max wins, bet ranges and slot volatility, and also guides players to the best online casinos to play the games.
The new strategy involves Game Lounge using their SEO expertise to ensure that Yggdrassil's unique games and content reach an even wider audience of players.
CEO of Yggdrasil, Frederik Elmqvist, commented: "Our partnership with leading affiliate company Game Lounge will strengthen our affiliate site, Yggdrasil Casino, by expanding our capabilities with a world-class affiliate sales team and SEO talent. We are strong ambassadors in playing to each other's strengths and this deal demonstrates just that.
"Our gaming expertise combined with Game Lounge's lead generation skills will enable us to bring a truly unique asset to the affiliate space, including unique game IP to customers and operators alike."
Also, the founder of Game Lounge, Jonas Cederholm, expanded on this: "We are thrilled to partner with such a strong supplier as Yggdrasil and to help them further push their brand and exciting games portfolio. With their unique products and our vast knowledge and access to numerous markets we are certain this will be a successful collaboration benefiting all parties."
Game Lounge is an SEO marketing company founded in 2015, it managed to establish itself as an industry-leading firm the field while currently operating more than 150 different sites across multiple markets, including the US, Nordics, Germany, UK and Japan.
Yggdrasil leading the iGaming industry
Since 2013, Yggdrasil has been part of the iGaming industry, providing it with high-quality titles and incredible betting platforms that have definitely helped the whole industry grow and reach a wonderful development in the last decade.
Yggdrasil started off as a project that was meant to offer the players more than just entertaining games that they could bet on for a while every day. The minds behind this top-notch game maker were aiming higher. They were looking to develop and release games that would make the players feel engaged the second they begin to play them.
Eventually, the players worldwide realized how great Yggdrasil is and started claiming it to be one of the most committed and professional software developers that exist in the gaming industry as of this moment.
The success as a game maker was such that the Yggdrasil's executives began to work on adding other functions that could make the brand be more immersed into the iGaming industry.
Because of that, Yggdrasil launched its first online casino and affiliate program. These platforms would be dedicated to offer the players each title that Yggdrasil has developed and launched to the world. Additionally, this great gambling firm made deals with other top-notch game makers so that its platforms would provide the players with a wide variety of titles to choose from.
Yggdrasil is not just about launching games and betting platforms
With the latest deal between Yggdrasil and Game Lounge, it is easy to see how Yggdrasil is looking to dive into the marvelous world of iGaming marketing more deeply.
The use of affiliate programs has definitely made the brand grow, but working with a reputable firm dedicated to this craft like Game Lounge would definitely up the game for Yggdrasil easily.
Yggdrasil knows how important it is to spread its name across the whole world. After all, a gambling brand can only be successful by attracting new players regularly. The people that engage with your brand are the key to all the success you can get, and now that Yggdrasil knows that, the company is working hard to make the most out of it.
Game Lounge has not been the only initiative that Yggdrasil has used to increase its popularity and relevance on the iGaming industry. The game maker and provider has also made deals with other gambling operators, studios and affiliate programs.
Such deals have helped Yggdrasil reach new horizons in all the continents so that many new players can get to know all the marvelous titles that Yggdrasil has developed to entertain them.
New countries reached thanks to the latest partnerships
Thanks to the deal with Game Lounge and other renowned brands, Yggdrasil has been able to enter new jurisdictions that seemed unreachable in the past. Countries like the United States of America are part of those new borders that Yggdrasil has been able to reach in recent times.
Entering the United States of America has certainly been a challenge for Yggdrasil.
The North American country has always had strong regulations and limitations against the iGaming industry companies, so the many obstacles present on the path would make it nearly impossible for Yggdrasil to offer its services to the American players if it were not for the deals that the firm has made with other brands.